WATCH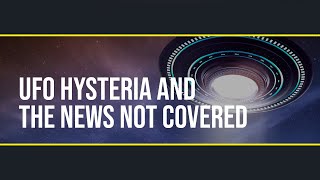 Ep. 08 - UFO Hysteria And The News Not Covered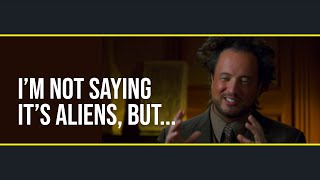 Ep. 18 - I'm not saying it's aliens, but...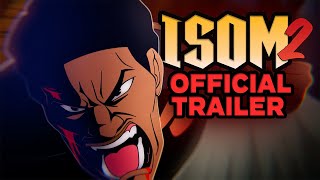 Isom #2 Animation Trailer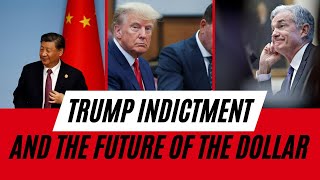 Will Trump's Indictment Hurt the US Dollar?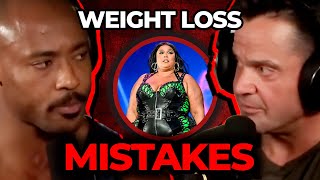 Crucial Mistakes You're Making While TRYING to Lose Fat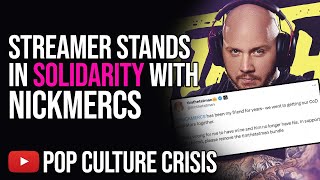 Streamer Timthetatman Stands in Solidarity With Nickmercs Following 'Anti-Pride' Twitter Backlash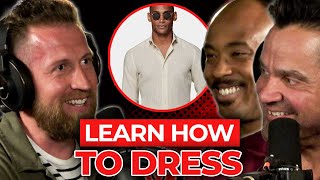 How to Improve Your Style to Increase Your Attractiveness - Tanner Guzy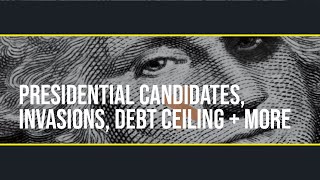 Ep. 17 - Presidential Candidates, War, Debt Ceiling + More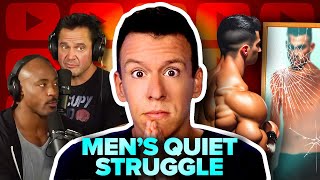 Wanting More Muscle is Ruining Your Mental Health? Response to @PhilipDeFranco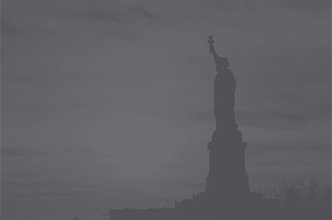 God, Philosophy and UPB Morality...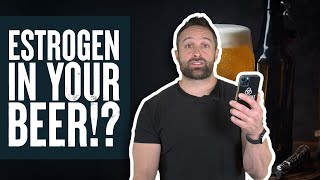 There's Estrogen in Your Beer! | What the Fitness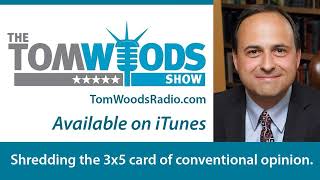 Ep. 2344 Gene Epstein Wins the Ultimate Libertarian Debate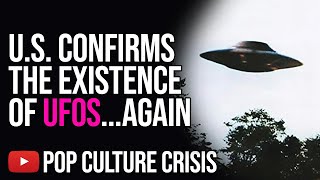 The U.S. Confirms The Existence of UFOs...Again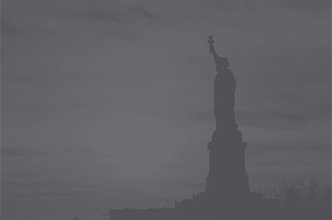 The Ethos of Demons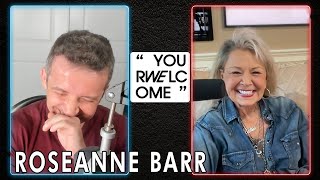 "YOUR WELCOME" with Michael Malice #261: Roseanne Barr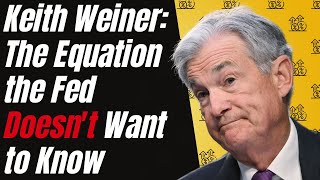 The Equation the Fed Doesn't Want to Know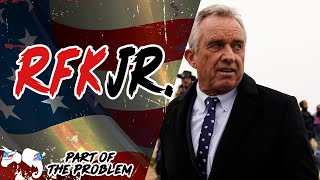 RFK Jr. | Part Of The Problem 996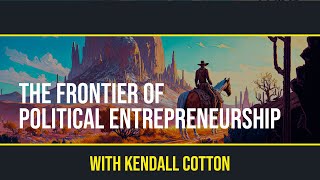 Ep. 16 - The Frontier of Political Entrepreneurship with Kendall Cotton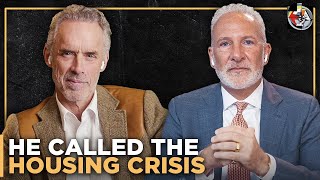 Economic Storms are Gathering | Peter Schiff | EP 353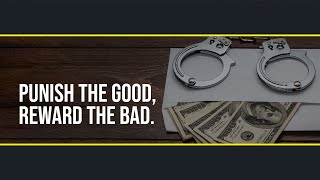 Ep. 15 - Punish the good, reward the bad.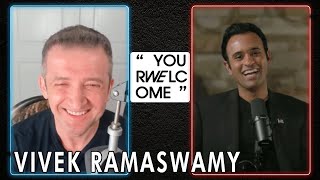 #256: Vivek Ramaswamy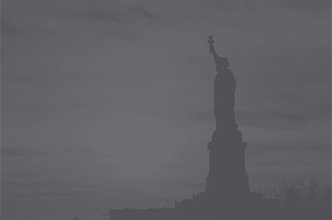 THE TRUTH ABOUT DAYCARE!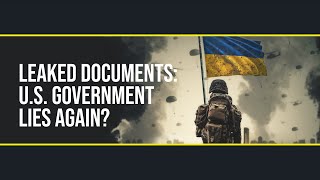 Ep. 14 - Leaked Documents: US Government Lies Again?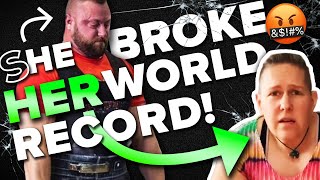 Man Identifies As Woman To Destroy Woman's Bench Record. Our Thoughts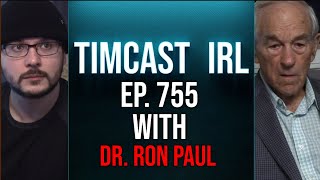 Russian Arms Dealer WARNS Biden Admin Will Try To END Trump's Life w/Ron Paul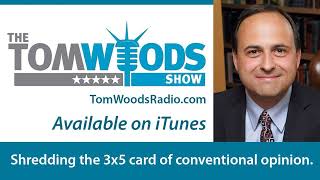 Jeff Deist on Our Unreal Society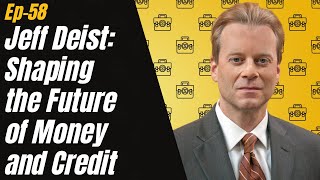 Jeff Deist: Shaping the Future of Money and Credit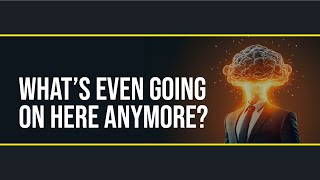 Ep. 13 - What's Even Going On Here Anymore?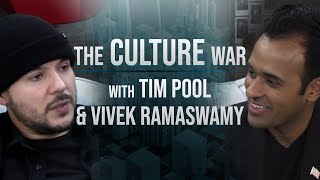 Vivek Ramaswamy GOP 2024 Candidate, Competing With Trump, Ending Wokeness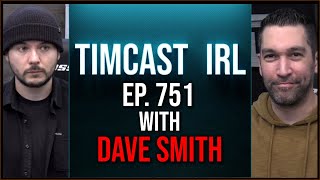 Trump Indictment BACKFIRES, Even Liberals Say ITS BUNK AND Will FAIL w/Dave Smith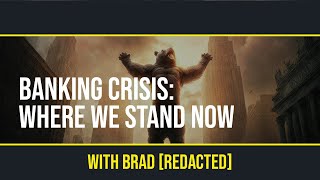 Ep. 12 - Banking Crisis: Where We Stand Now with Brad [Redacted]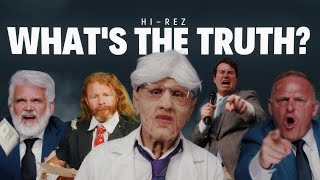 Hi-Rez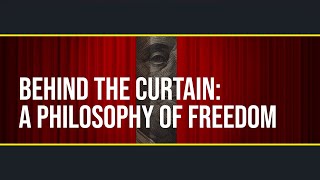 Ep. 11 - Behind The Curtain - A Philosophy of Freedom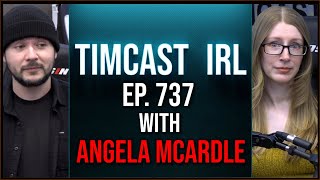 Timcast IRL - WWIII Trending Against As US And Poland Send MORE Weapons To Ukraine w/Angela McArdle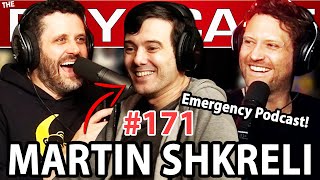 Martin Shkreli On The Banks Collapsing, Helping Based AI Take Over & Making Doctors Obsolete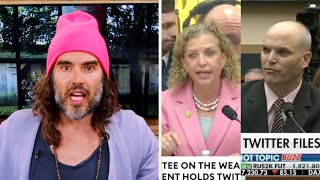 You've Gotta Be F**king Kidding Me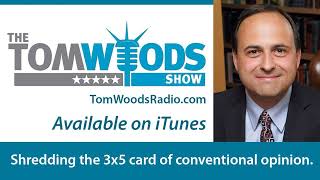 Ep. 2298 Adam Smith: A Warning from Gene Epstein
2023 Banking Collapse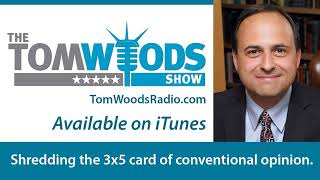 Ep. 2296 The Totalitarians Fall, with Michael Malice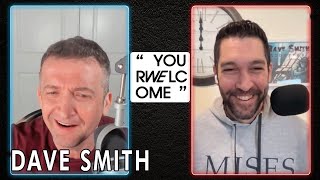 "YOUR WELCOME" with Michael Malice #248: "Comic" Dave Smith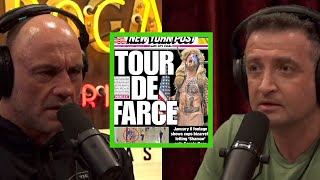 Reacting to the New Footage of the QAnon Shaman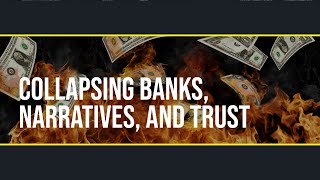 Ep. 10 - Collapsing Banks, Narratives, and Trust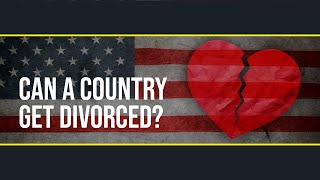 Ep. 09 - Can A Country Get Divorced?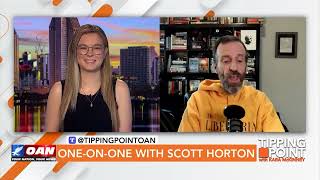 Scott Horton talks Terry Yeakey and the OKC bombing on Tipping Point 3/7/2023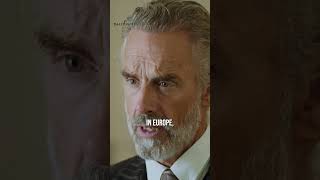 How the Bible Improved Literacy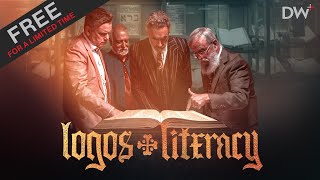 New Jordan Peterson Documentary "Logos & Literacy"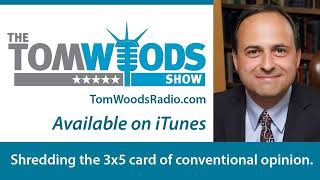 Ep. 2293 How Countries Get Rich (or Stay Poor)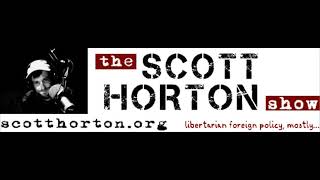 Ep. 5861 - Jim Bovard on the 1993 WTC Bombing and Global Engagement Center - 3/3/23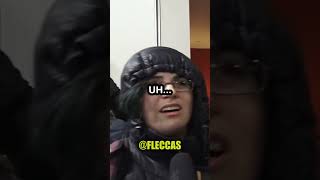 She HATES Ben Shapiro! #shorts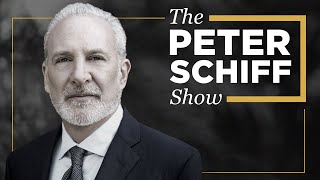 🔴 ABC Four Corners' Fake News Exposed - Ep 876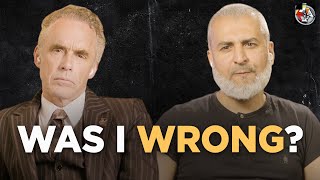 In Response to Netanyahu | Maajid Nawaz | EP 337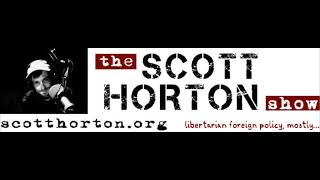 Ep. 5860 - Connor Freeman on the Antiwar Protests in Europe - 3/3/23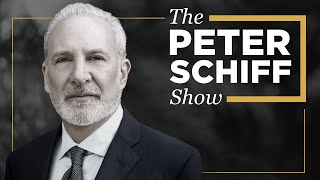 🔴 All Roads Lead To Higher Inflation and Hard Landing - Ep 875]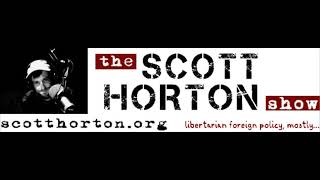 Ep. 5859 - Diego Rivera on Defend the Guard and Those Trying to Stop It - 3/2/23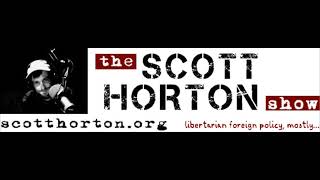 Ep. 5858 - Dave DeCamp on the Blinken-Lavrov Chat, the Ukraine War and Sanctions on Syria - 3/2/23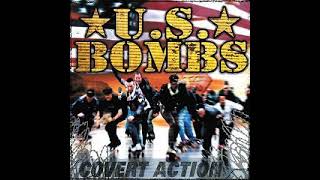 US Bombs – Framed (OKC)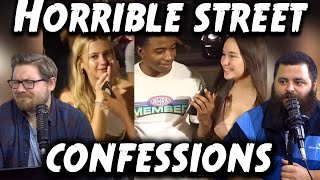 WHERE ARE THEIR FATHERS?! - HORRIBLE STREET CONFESSIONS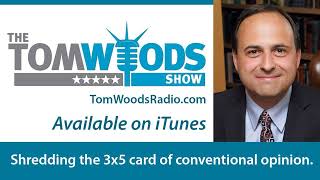 Ep. 2292 Stalin Takes Over, with Michael Malice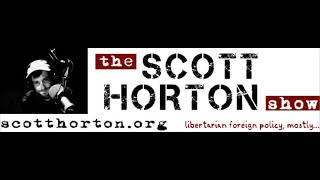 Ep. 5857 - Trita Parsi: Biden Opens the Door to War in the Middle East - 2/27/23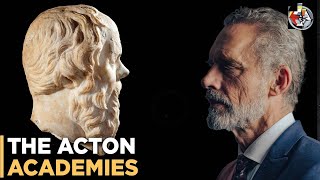 How to Educate Your Children | Jeff Sandefer | EP 336
Ana Kasparian SLAMS Progressive Policies? Ben Shapiro Sunday Special Appearance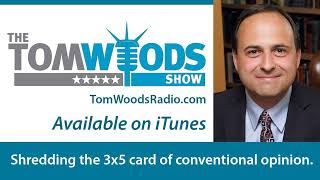 Ep. 2291 The Communists Take Power, with Michael Malice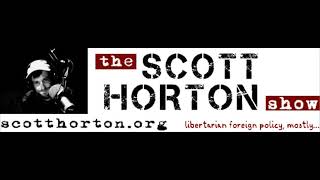 Ep. 5856 - Ray McGovern Dissects the Official Reaction to Hersh's Nord Stream Revelations - 2/24/23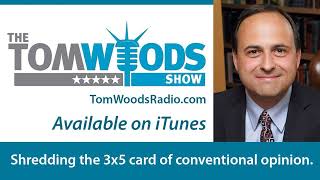 Ep. 2290 Jeff Deist on National Divorce, Monetary Policy, and "Experts"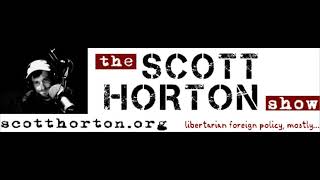 Ep. 5855 - Jonathan Ofir on the Israeli Elites Warning of Apartheid - 2/24/23
Black Rifle Coffee SUED For WHAT??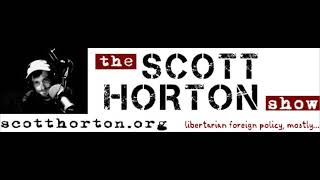 Ep. 5854 - Michael Tracey on His Experience at the Munich Security Conference - 2/24/23
The Young Turks LIE About Drag Queen Ban?? (TYT Response)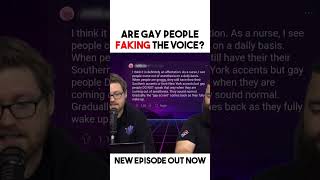 Well what do we think? Subscribe to watch the BEST NEW PODCAST OF ALL TIME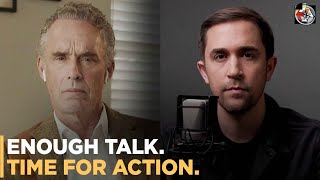 Imposing Limits on the Woke? | Christopher Rufo | EP 335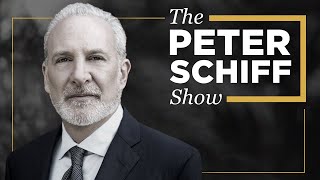 🔴 Hotter Inflation Chills Stock Market - Ep 874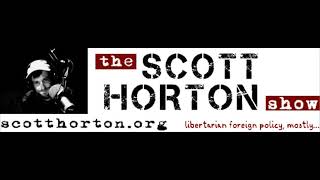 Ep. 5853 - Seymour Hersh: How and Why America Blew Up Nord Stream - 2/24/23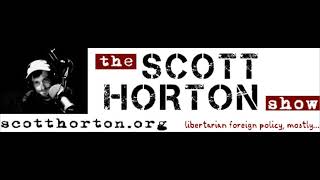 Ep. 5852 - Andrew Cockburn: How the Media Failed Julian Assange - 2/23/23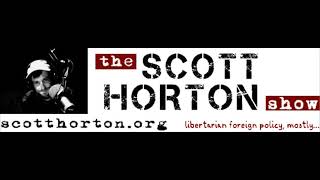 Ep. 5851 - Connor Freeman on Ukraine, Nord Stream and China - 2/23/23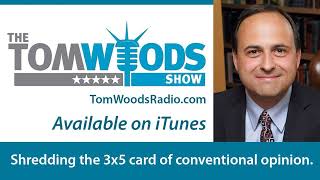 Ep. 2289 Friendship in an Age of Hate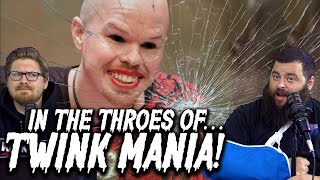 BIDEN LUGGAGE THIEF STRIKES AGAIN!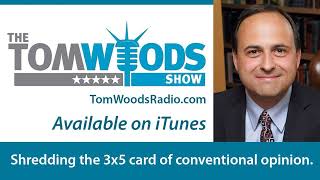 Ep. 2288 Paul Gottfried on the Fate of Dissident Voices
Pro War Media Strikes Again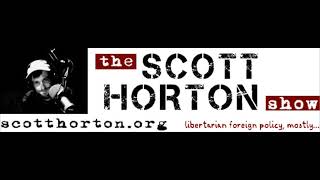 Ep. 5850 - Bill Buppert: A Deep Dive into Irregular Warfare - 2/17/23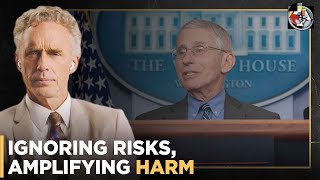 Covid 19 Mandates: Silencing the Opposition | Dr. Jayanta Bhattacharya | EP 334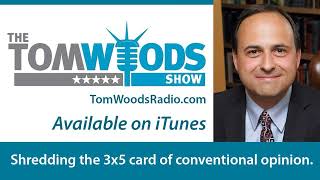 Ep. 2287 A Program for Ignoring the Feds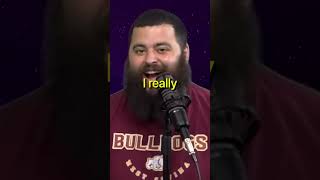 Bottom-G Sent Us A Message.. #shorts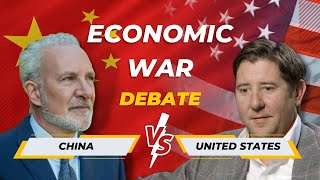 Who wins an economic/cold war: China or U.S.?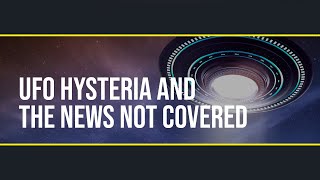 Ep. 08 - UFO Hysteria And The News Not Covered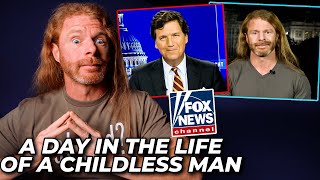 Behind the Scenes of Tucker Carlson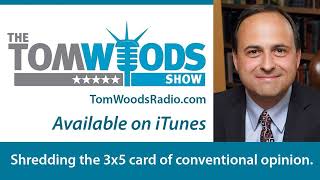 Ep. 2286 Why and How the State Attacks the Family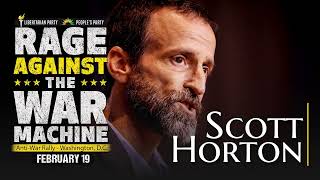 Scott Horton's Speech at the Rage Against The War Machine protest 2/19/23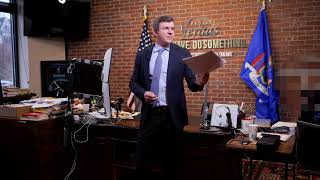 EXCLUSIVE VIDEO: James O'Keefe Tells Project Veritas Staff, 'I've Been Removed From CEO and Board'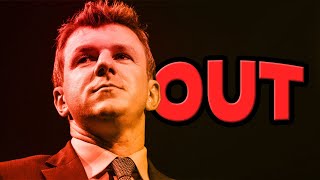 James O'Keefe is OUT | Removed by Project Veritas board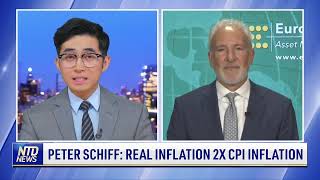 Here's why inflation will get worse.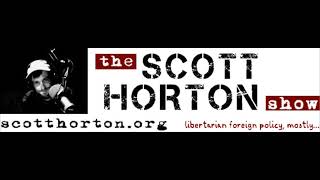 Ep. 5849 - Kit Klarenberg Refutes Myths About the Bosnian War - 2/17/23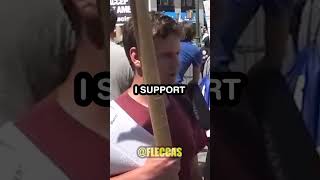 Fleccas Talks On YouTube #shorts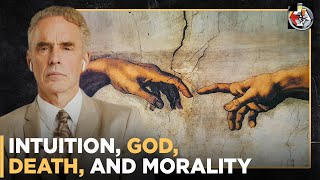 Konstantin Kisin and the Counter-Woke Revolution | EP 333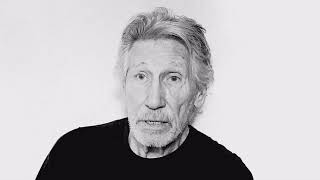 Rage Against the War Machine Rally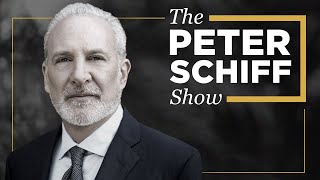 🔴 The Fed Brought a Knife to an Inflation Gun Fight - Ep 873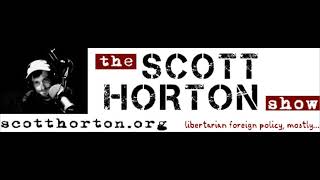 Ep. 5848 - Kyle Anzalone on the Ukraine War, the Ohio Derailment and the Balloon Panic - 2/17/23
Shop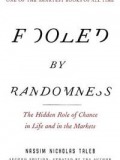 Fooled By Randomness

by Nassim Nicholas Taleb
Buy It


If you are not reading Nassim Taleb, you are living under a rock. This book improves your thinking and includes unique insights on Austrian Economics, John Maynard Keynes, and Milton Friedman.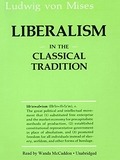 Liberalism in the Classical Tradition

by Ludwig von Mises
Buy It


In 1927, classical liberalism, based on a belief in individualism, reason, capitalism, and free trade, was dying, when one of the 20th century's greatest social thinkers wrote this combative and convincing restatement. Nowhere are the key principles of Mises' philosophy better represented than in this timeless work.
Mises was a careful and logical theoretician who believed that ideas rule the world, and this especially comes to light in Liberalism.
"The ultimate outcome of the struggle" between liberalism and totalitarianism, say Mises, "will not be decided by arms, but by ideas. It is ideas that group men into fighting factions, that press the weapons into their hands, and that determine against whom and for whom the weapons shall be used. It is they alone, and not arms, that, in the last analysis, turn the scales."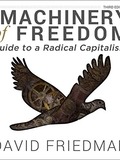 The Machinery of Freedom

by David Friedman
Buy It


This book argues for a society organized by voluntary cooperation under institutions of private property and exchange with little, ultimately no, government. It describes how the most fundamental functions of government might be replaced by private institutions, with services such as protecting individual rights and settling disputes provided by private firms in a competitive market. It goes on to use the tools of economic analysis to attempt to show how such institutions could be expected to work, what sort of legal rules they would generate, and under what circumstances they would or would not be stable. The approach is consequentialist. The claim is that such a society would produce more attractive outcomes, judged by widely shared values, than alternatives, including the current institutions of the U.S. and similar societies.The second edition contained four sections, this third edition adds two more. One explores some of the ideas already raised in greater depth, including discussions of decentralized law enforcement in past legal systems, of rights seen not as a moral or legal category but as a description of human behavior, of a possible threat to the stability of the system not considered in the previous editions, and of ways in which a stateless society might defend itself from aggressive states. The final section introduces a number of new topics, including unschooling, the misuse of externality arguments in contexts such as population or global warming, and the implications of public key encryption and related online technologies.
The White Pill

by Michal Malice
Buy It


The Russian Revolution was as red as blood. The Bolsheviks promised that they were building a new society, a workers' paradise that would change the nature of mankind itself. What they ended up constructing was the largest prison that the world had ever seen, a Union of Soviet Socialist Republics that spanned half the globe. It was a country where people's lives meant nothing, less than nothing—and they knew it. But no matter what atrocity that the Soviets committed—the secret police, the torture chambers, the show trials, the labor camps and the mass starvation—there was always someone in the West rushing to justify their bloodshed. For decades it seemed perfectly obvious that the USSR wasn't going anywhere—until it vanished from the face of the earth, gradually and then suddenly. This is the story of the rise and fall of that evil empire, and why it is so important for the good to never give up hope. This is the white pill.
Universally Preferable Behavior

by Stefan Molyneux
Buy It


Stefan Molyneux's
Universally Preferable Behavior, "presents radical and rational arguments for a nonreligious, non-statist, entirely secular set ethical standards which validate the nonaggression principle – thou shalt not initiate force against thy fellow human – and the fundamental logic for respecting property rights.."
Read it for free at
https://freedomainradio.com/free/

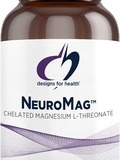 NeuroMag - Chelated Magnesium L-Threonate for Cognitive Support

by Designs for Health
Buy It


COGNITIVE FOCUSED MAGNESIUM - Researchers at MIT concluded that elevating brain magnesium content via supplementation with magnesium L-threonate may be a useful strategy to support cognitive abilities.
SUPERIOR BIOAVAILABILITY - Many Magnesium supplements have low bioavailability in relation to the brain. This form of magnesium may offer superior brain support due to its ability to transport magnesium ions across lipid membranes.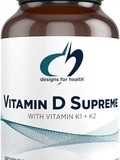 Vitamin D Supreme 5000 IU

by Designs for Health
Buy It


Upgrade Your Vitamin D K - Each small easy-swallow capsule features clinically relevant amounts of bioavailable vitamin d3 (5000 IU), combined with 2000 mcg of vitamin K1 and K2. GG is also included as a complementary bone and immune supportive compound.* (Note: This product has been reformulated to include more vitamin K and GG).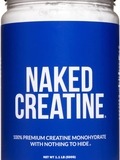 Pure Creatine Monohydrate

by Naked Nutrition
Buy It


ONLY ONE INGREDIENT: 100% Pure Micronized Creatine Monohydrate. Certified Vegan, Non-GMO, Soy Free and Gluten Free.
HIGHEST QUALITY: Naked Creatine is the highest grade creatine monohydrate supplement available.
FAST DISSOLVING: Unlike other brands, Naked Creatine dissolves quickly in water or your juice of choice.
RAPID ABSORPTION: Pure creatine monohydrate allows for fast absorption which enhances gains, strength, and increases training capacity.
NO ADDITIVES: Made from pure monohydrate creatine with no artificial sweeteners, flavors or colors.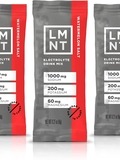 LMNT Electrolyte Powder Packs

by
Buy It


THE BEST ELECTROLYTE DRINK MIX EVER: LMNT is a tasty electrolyte drink mix with everything you need and nothing you don't. LMNT is perfect for anyone interested in a keto, low-carb or intermittent fasting lifestyle, and a gluten-free diet. Our electrolyte supplement fights against the low-carb fatigue and keto fog to keep energy levels high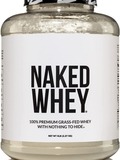 Naked Whey

by Naked Nutrition
Buy It


ONLY ONE INGREDIENT: 100% Grass Fed Pure Whey Protein with zero additives. Naked Whey no artificial sweeteners, flavors, or colors and is GMO-Free, No rBGH or rBST, Soy Free and Gluten-Free.
ALL NATURAL WHEY: Our Grass Fed Whey is sourced from small dairy farms in California to bring you a non-denatured whey packed full of essential amino acids, clean protein and glutathione.
MAXIMUM NUTRITION: 25g of Protein, 2g of Sugar, 3g of Carbs, 120 Calories, and 5.9g of BCAAs (branched-chain amino acids) per serving.
COLD PROCESSED: Unlike most whey protein powders, Naked Whey is cold processed to ensure zero contamination from chemical detergents (no acid or bleach), synthetic additives, or heavy metals, and this maintains important naturally occurring growth factors.
THE PERFECT WORKOUT PARTNER: Create pre and post workout whey shakes, smoothies and recipes to take your muscle gains and recovery to new heights.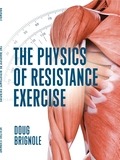 The Physics of Resistance Exercise

by Doug Brignole
Buy It


Every year, countless individuals engage in a resistance training program in an attempt to either enlarge their muscle size for enhanced physical appearance, increase their muscle strength for improved athletic performance, or maintain the ability to perform the activities of daily living that are important to them.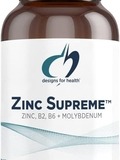 Zinc Supreme

by Designs for Health
Buy It


Support Immune Health - Zinc is essential for growth and physical development, and for the immune system. Most aspects of reproduction in both males and females require zinc.*
Unique Formula - Zinc Supreme contains Zinc, Molybdenum, Vitamin B-6, Riboflavin, Taurine and Malic Acid. *
Ideal Mineral Technology - Ideal chelates for optimal absorption, by Albion Advanced Nutrition, the leader in mineral technology. These minerals are combined with other nutrients like vitamins B6 and taurine to provide superior results.*
Higher Standards. Better Results - Designs for Health maintains a strict, no-compromises approach to quality raw material selection. We never cut corners with substandard ingredients. This product is Non-GMO, Gluten-Free, and Vegetarian-friendly.
Over 50,000 Doctors Agree - Designs for Health is the physician's choice for top quality professional strength supplements since 1989. Our "Science First" philosophy ensures our products are based on the most recent research and use the highest quality raw ingredients.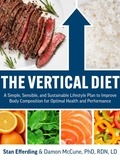 The Vertical Diet

by Stan Efferding
Buy It


With so many diets and programs to choose from, finding the right nutritional path can be challenging. Many modern diets are rooted in misrepresented science, rely heavily on supplements, or are just simply not sustainable in the long term.

World's Strongest IFBB Pro Bodybuilder Stan Efferding and Dr. Damon McCune have partnered to bring you a program that sets the confusion aside and puts you on the path to weight loss, better performance, and overall better health, today. The Vertical Diet provides practical nutrition and lifestyle solutions that are simple, sensible, and sustainable.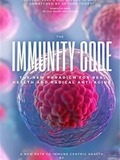 The Immunity Code

by Joel Greene
Buy It


The immunity code represents a powerful paradigm shift to an immune centric approach aging and health, and how to slow it dramatically in easy, practical steps. A new era has arrived. It is an era where commonalities found in the physiology of the leanest, healthiest, and longest lived humans has been uncovered. The startling discovery is that many of these commonalities can be replicated by anyone, and quite easily. But the key is not found in fitness, or bodybuilding or weight loss, or anything we knew prior. The foundation is an immune centric approach to health and aging. The Immunity Code is simply a new paradigm and an entirely new way think about caring for the body.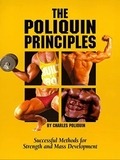 The Poliquin Principles: Successful Methods for Strength and Mass Development

by Charles Poliquin
Buy It


Bodybuilding is a tiny universe comprised of huge people, and those who want to be huge but aren't there yet. Inside that insular world, a handful of individuals have made a ton of money selling advice based on shaky science--if any science was involved at all. Poliquin, a Canadian strength coach, set out to discover what the rest of the world knew about building strength and muscle but hadn't told us yet.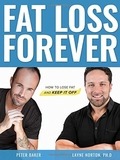 Fat Loss Forever

by Layne Norton
Buy It


Diets are failing in an epic way. Chances are you've tried one of the popular diets out there. The Atkins Diet, The South Beach Diet, The Zone Diet, The Blood Type Diet, The Eat Clean Diet, The Alkaline Diet, The Ornish Diet, The Insert Name Here Diet.You probably lost some weight… for awhile. Did you keep it off? Chances are you didn't. In fact, chances are you regained it all back and possibly then some. You aren't alone. Six out of seven people who are overweight are able to successfully lose weight during their lifetime.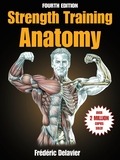 Strength Training Anatomy

by Frederic Delavier
Buy It


Over two million people have turned to Strength Training Anatomy for an inside look at how the body performs during exercise. Now with new exercises, stretches, and exercise variations, and with more of Frédéric Delavier's signature art, the fourth edition of this classic work sets the standard by which all other strength training resources will be judged.

No other resource combines the visual detail of top anatomy texts with expert strength training advice. Over 700 anatomical illustrations, including 90 new to this edition, depict 231 exercises and variations to reveal the primary muscles involved as well as all the relevant surrounding structures, including bones, ligaments, tendons, and connective tissue.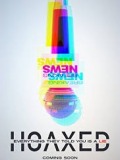 Hoaxed

by Mike Cernovich
Buy It


Also a major motion picture, Hoaxed explores how misinformation spreads online in conversations with several high profile guests and celebrities. Hoaxed is a collection of original essays - some snarky, some serious, and some gossipy - by Cernovich. Also included are long form interviews with high profile media figures.
Contra Krugman

by Bob Murphy
Buy It


With a foreword by Ron Paul
This book is a relentless assault on the ideas of Krugman and on the Keynesian economics that would have the government direct the economy in order to maximize prosperity and prevent recessions.
In fact, the more they try to manage the economy the worse they make it - as during the housing bubble years when the Fed and the federal government colluded to gin up the housing market in order to keep the economy robust after 9/11. Oops.
Unfortunately for Krugman and his followers, Krugman is able to declare victory for Keynesianism only by citing highly selective data, by ignoring or misrepresenting his own predictions, or by misstating the views of his opponents. Krugman even claims to have predicted the housing bubble - after having called for the very policies that created it.
Economist Robert Murphy (PhD, NYU) has an uncanny ability to recall Krugman's columns and interviews and puts his command of this material to devastating use in this book. As Murphy shows, in no way can it be said that Keynesian analysis has won the day. To the contrary, the Austrian School - which has been critical of government intervention, particularly central banking - has been vindicated in episode after episode.
Topics include:
The Great Depression
Obamacare
Krugman's predictions
Monetary policy
Climate change
Financial "reform"
Employment and wages
The minimum wage
Business cycles
Stimulus
Listen to this book, and never lose a debate again.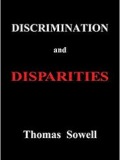 Discrimination and Disparities

by Thomas Sowell
Buy It


Discrimination and Disparities clearly explains why disparate outcomes are not always explained by discrimination. This book should be required reading for voters and politicians.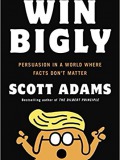 Win Bigly: Persuasion in a World Where Facts Don't Matter

by Scott Adams
Buy It


Win Bigly is not just a book detailing how Scott Adams was able to predict Donald Trump's Presidential victory. This is a book about the science and skill of persuasion.
Informative, enjoyable, and thought provoking, Win Bigly is an essential work for today's readers and thinkers.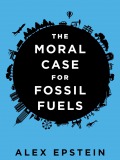 The Moral Case For Fossil Fuels

by Alex Epstein
Buy It


The Moral Case For Fossil Fuels provides need-to-know context for understanding issues related to energy and environmental concerns. This book is intellectually stimulating and enjoyably readable!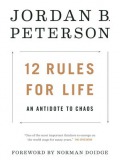 12 Rules for Life: An Antidote to Chaos

by Jordan B. Peterson
Buy It


What does everyone in the modern world need to know? Renowned psychologist Jordan B. Peterson's answer to this most difficult of questions uniquely combines the hard-won truths of ancient tradition with the stunning revelations of cutting-edge scientific research.
Humorous, surprising and informative, Dr. Peterson tells us why skateboarding boys and girls must be left alone, what terrible fate awaits those who criticize too easily, and why you should always pet a cat when you meet one on the street.
What does the nervous system of the lowly lobster have to tell us about standing up straight (with our shoulders back) and about success in life? Why did ancient Egyptians worship the capacity to pay careful attention as the highest of gods? What dreadful paths do people tread when they become resentful, arrogant and vengeful? Dr. Peterson journeys broadly, discussing discipline, freedom, adventure and responsibility, distilling the world's wisdom into 12 practical and profound rules for life.
12 Rules for Life
shatters the modern commonplaces of science, faith and human nature, while transforming and ennobling the mind and spirit of its readers.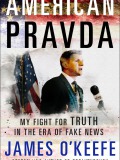 American Pravda: My Fight for Truth in the Era of Fake News

by James O'Keefe
Buy It


The one real difference between the American press and the Soviet state newspaper Pravda was that the Russian people knew they were being lied to. To expose the lies our media tell us today, controversial journalist James O'Keefe created Project Veritas, an independent news organization whose reporters go where traditional journalists dare not. Their investigative work–equal parts James Bond, Mike Wallace, and Saul Alinsky―has had a consistent and powerful impact on its targets.
In American Pravda, the reader is invited to go undercover with these intrepid journalists as they infiltrate political campaigns, unmask dishonest officials and expose voter fraud. A rollicking adventure story on one level, the book also serves as a treatise on modern media, arguing that establishment journalists have a vested interest in keeping the powerful comfortable and the people misinformed.
The book not only contests the false narratives frequently put forth by corporate media, it documents the consequences of telling the truth in a world that does not necessarily want to hear it. O'Keefe's enemies attack with lawsuits, smear campaigns, political prosecutions, and false charges in an effort to shut down Project Veritas. For O'Keefe, every one of these attacks is a sign of success.
American Pravda puts the myths and misconceptions surrounding O'Keefe's activities to rest and will make you rethink every word you hear and read in the so-called mainstream press.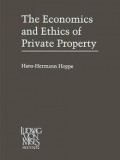 The Economics and Ethics of Private Property

by Hans Herman Hoppe
Buy It


"Do not steal" is an excellent principle of ethics; it is also the first principle of sound economic systems. In our time, no one has done more than Hans-Hermann Hoppe to elaborate on the sociological implications of this truth. And this is his great work on the topic.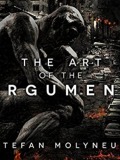 The Art Of The Argument

by Stefan Molynuex
Buy It


'The Art of the Argument' shocks the dying art of rational debate back to life, giving you the essential tools you need to fight the escalating sophistry, falsehoods and vicious personal attacks that have displaced intelligent conversations throughout the world. At a time when we need reasonable and empirical discussions more desperately than ever, 'The Art of the Argument' smashes through the brain-eating fogs of sophistry and mental manipulation, illuminating a path to benevolent power for all who wish to take it. Civilization is defined by our willingness and ability to use words instead of fists – in the absence of reason, violence rules. 'The Art of the Argument' gives you the intellectual ammunition – in one concentrated, entertaining and powerful package – to engage in truly productive, civilization-saving debates. Armed with this book, you will be empowered to speak truth to power, illuminate ignorance, shatter delusions and expose the dangerous sophists within your own life, and around the world.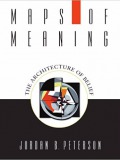 Maps of Meaning: The Architecture of Belief

by Jordan B. Peterson
Buy It

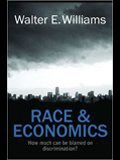 Race and Economics

by Walter Williams
Buy It


Walter E. Williams is one of the sharpest economic minds of his generation and this book is a must read for anyone interested in having an honest conversation about race.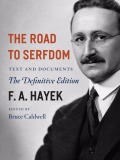 The Road To Serfdom

by FA Hayek
Buy It


An unimpeachable classic work in political philosophy, intellectual and cultural history, and economics,
The Road to Serfdom
has inspired and infuriated politicians, scholars, and general readers for half a century. Originally published in 1944—when Eleanor Roosevelt supported the efforts of Stalin, and Albert Einstein subscribed lock, stock, and barrel to the socialist program—
The Road to Serfdom
was seen as heretical for its passionate warning against the dangers of state control over the means of production. For F. A. Hayek, the collectivist idea of empowering government with increasing economic control would lead not to a utopia but to the horrors of Nazi Germany and Fascist Italy.
First published by the University of Chicago Press on September 18, 1944,
The Road to Serfdom
garnered immediate, widespread attention. The first printing of 2,000 copies was exhausted instantly, and within six months more than 30,000 books were sold. In April 1945,
Reader's Digest
published a condensed version of the book, and soon thereafter the Book-of-the-Month Club distributed this edition to more than 600,000 readers. A perennial best seller, the book has sold 400,000 copies in the United States alone and has been translated into more than twenty languages, along the way becoming one of the most important and influential books of the century.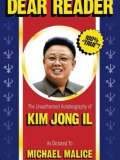 Dear Reader: The Unauthorized Autobiography of Kim Jong Il

by Michael Malice
Buy It


No country is as misunderstood as North Korea, and no modern tyrant has remained more mysterious than the Dear Leader, Kim Jong Il. Now, celebrity ghostwriter Michael Malice pulls back the curtain to expose the life story of the "Incarnation of Love and Morality." Taken directly from books spirited out of Pyongyang,
DEAR READER
is a carefully reconstructed first-person account of the man behind the mythology.
From his miraculous rainbow-filled birth during the fiery conflict of World War II, Kim Jong Il watched as his beloved Korea finally earned its freedom from the cursed Japanese. Mere years later, the wicked US imperialists took their chance at conquering the liberated nation—with devastating results. But that's only the beginning of the Dear Leader's story.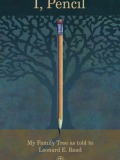 I, Pencil

by Leonard E. Read
Buy It


The classic, short essay by Leonard E. Read remains one of the best introductions to the unseen complexity of the free market system. Read it for FREE at
econlib.org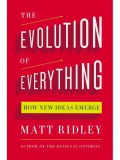 The Evolution of Everything

by Matt Ridley
Buy It


Human society evolves. Change in technology, language, morality, and society is incremental, inexorable, gradual, and spontaneous. It follows a narrative, going from one stage to the next, and it largely happens by trial and error—a version of natural selection. Much of the human world is the result of human action but not of human design: it emerges from the interactions of millions, not from the plans of a few.
Drawing on fascinating evidence from science, economics, history, politics, and philosophy, Matt Ridley demolishes conventional assumptions that the great events and trends of our day are dictated by those on high. On the contrary, our most important achievements develop from the bottom up. The Industrial Revolution, cell phones, the rise of Asia, and the Internet were never planned; they happened. Languages emerged and evolved by a form of natural selection, as did common law. Torture, racism, slavery, and pedophilia—all once widely regarded as acceptable—are now seen as immoral despite the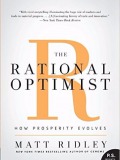 The Rational Optimist

by Matt Ridley
Buy It


"Ridley writes with panache, wit, and humor and displays remarkable ingenuity in finding ways to present complicated materials for the lay reader." — Los Angeles Times
In a bold and provocative interpretation of economic history, Matt Ridley, the New York Times-bestselling author of Genome and The Red Queen, makes the case for an economics of hope, arguing that the benefits of commerce, technology, innovation, and change—what Ridley calls cultural evolution—will inevitably increase human prosperity. Fans of the works of Jared Diamond (Guns, Germs, and Steel), Niall Ferguson (The Ascent of Money), and Thomas Friedman (The World Is Flat) will find much to ponder and enjoy in The Rational Optimist.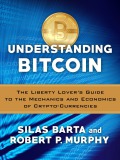 Understanding Bitcoin

by Robert P. Murphy & Silas Barta
Buy It


This free e-book from economist Bob Murphy and coauthor Silas Barta is an excellent introduction to the technical and economic aspects of Bitcoin and cryptocurrencies.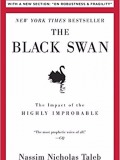 The Black Swan

by Nassim Nicholas Taleb
Buy It


A black swan is an event, positive or negative, that is deemed improbable yet causes massive consequences. In this groundbreaking and prophetic book, Taleb shows in a playful way that Black Swan events explain almost everything about our world, and yet we—especially the experts—are blind to them. In this second edition, Taleb has added a new essay,
On Robustness and Fragility
, which offers tools to navigate and exploit a Black Swan world.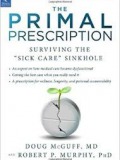 The Primal Prescription

by Doug McGuff & Robert Murphy
Buy It


It's no secret that the U.S. health care system is in a state of disrepair, but the rabbit hole goes deeper than even the staunchest critics may realize. In Primal Prescription, authors Doug McGuff, MD and Robert P. Murphy, PhD, combine their expertise in economics and medicine to offer a shocking, disturbing, and ultimately enlightening view into America's health care system. You'll discover the real history of what went wrong with U.S. health care and insurance, and why current efforts to clean up the mess are only making things worse.
But far from leaving you feeling helpless at the dismal―and sometimes deadly―state of affairs,Primal Prescription equips you with both the knowledge to understand the health care conundrum and the tools for navigating your way out of it. McGuff and Murphy offer an evidence-based "game plan" for taking control of your own medical care, protecting yourself and your loved ones regardless of what the future holds for the rest of the nation.
Whether you're currently tangled in America's broken health care system or simply trying to avoid its clutches, Primal Prescription is a must-have resource for taking your health into your own hands.
(Doug McGuff, MD, and Robert Murphy, Ph.D)
Who Stole Feminism?

by Christina Hoff Sommers
Buy It


Philosophy professor Christina Sommers has exposed a disturbing development: how a group of zealots, claiming to speak for all women, are promoting a dangerous new agenda that threatens our most cherished ideals and sets women against men in all spheres of life. In case after case, Sommers shows how these extremists have propped up their arguments with highly questionable but well-funded research, presenting inflammatory and often inaccurate information and stifling any semblance of free and open scrutiny. Trumpeted as orthodoxy, the resulting "findings" on everything from rape to domestic abuse to economic bias to the supposed crisis in girls' self-esteem perpetuate a view of women as victims of the "patriarchy". Moreover, these arguments and the supposed facts on which they are based have had enormous influence beyond the academy, where they have shaken the foundations of our educational, scientific, and legal institutions and have fostered resentment and alienation in our private lives. Despite its current dominance, Sommers maintains, such a breed of feminism is at odds with the real aspirations and values of most American women and undermines the cause of true equality. Who Stole Feminism? is a call to arms that will enrage or inspire, but cannot be ignored.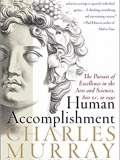 Human Accomplishment

by Charles Murray
Buy It


The heart of
Human Accomplishment
is a series of enthralling descriptive chapters: on the giants in the arts and what sets them apart from the merely great; on the differences between great achievement in the arts and in the sciences; on the meta-inventions, 14 crucial leaps in human capacity to create great art and science; and on the patterns and trajectories of accomplishment across time and geography.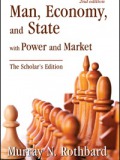 Man, Economy, And State

by Murray Rothbard
Buy It


Rothbard's great treatise and its complementary text combined into a single 4.5"x7" pocket edition!
Murray N. Rothbard's great treatise Man, Economy, and State and its complementary text Power and Market, are here combined into a single edition as they were written to be. It provides a sweeping presentation of Austrian economic theory, a reconstruction of many aspects of that theory, a rigorous criticism of alternative schools, and an inspiring look at a science of liberty that concerns nearly everything and should concern everyone.
The Mises Institute's new edition of Man Economy, and State, united with its formerly sundered companion volume Power and Market, is a landmark in the history of the Institute. It takes this book out of the category of underground classic and raises it up to its proper status as one of the great economic treatises of all time, a book that is essential for anyone seeking a robust economic education.
This new edition will take your breath away with its beauty and quality. It's remarkable that a book this thick could lay so flat and be so durable with super-solid binding. It somehow turns out not to be unweildy. Get it with the Study Guide(from mises org or amazon) and you will have what you need.
The captivating new introduction by Professor Joseph Salerno that frames up the Rothbardian contribution in a completely new way, and reassesses the place of this book in the history of economic thought. In Salerno's view, Rothbard was not attempting to write a distinctively "Austrian" book but rather a comprehensive treatise on economics that eschewed the Keynesian and positivist corruptions. This is what accounts for its extraordinarily logical structure and depth. That it would later be called Austrian is only due to the long-lasting nature of the corruptions of economics that Rothbard tried to correct.
For years, the Mises Institute has kept it in print and sold thousands of copies in a nice paperback version. Then we decided to take a big step and put out an edition worthy of this great treatise. It is the Scholar's Edition of Man, Economy, and State -an edition that immediately became definitive and used throughout the world. The footnotes (which are so brilliant and informative!) are at the bottom of every page. The index is huge and comprehensive. The binding is impeccable and its beauty unmatched.
Students have used this book for decades as the intellectual foil for what they have been required to learning from conventional economics classes. In many ways, it has built the Austrian school in the generation that followed Mises. It was Rothbard who polished the Austrian contribution to theory and wove it together with a full-scale philosophy of political ethics that inspired the generation of the Austrian revival, and continues to fuel its growth and development today.
From Rothbard, we learn that economics is the science that deals with the rise and fall of civilization, the advancement and retrenchment of human development, the feeding and healing of the multitudes, and the question of whether human affairs are dominated by cooperation or violence.
Economics in Rothbard's wonderful book emerges as the beautiful logic of that underlies human action in a world of scarcity, the lens on how exchange makes it possible for people to cooperate toward their mutual betterment. We see how money facilitates this, and allows for calculation over time that permits capital to expand and investment to take place. We see how entrepreneurship, based on real judgments and risk taking, is the driving force of the market.
What's striking is how this remarkable book has lived in the shadows for so long. It began as a guide to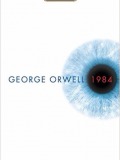 1984

by George Orwell
Buy It


Written in 1948,

1984

was George Orwell's chilling prophecy about the future. And while 1984 has come and gone, his dystopian vision of a government that will do anything to control the narrative is timelier than ever...


"

The Party told you to reject the evidence of your eyes and ears. It was their final, most essential command.

"

Winston Smith toes the Party line, rewriting history to satisfy the demands of the Ministry of Truth. With each lie he writes, Winston grows to hate the Party that seeks power for its own sake and persecutes those who dare to commit thoughtcrimes. But as he starts to think for himself, Winston can't escape the fact that Big Brother is always watching...

A startling and haunting vision of the world,

1984

is so powerful that it is completely convincing from start to finish. No one can deny the influence of this novel, its hold on the imaginations of multiple generations of readers, or the resiliency of its admonitions—a legacy that seems only to grow with the passage of time.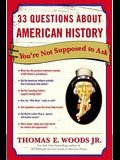 33 Questions About American History You're Not Supposed to Ask

by Tom Woods
Buy It


News flash:
The Indians didn't save the Pilgrims from starvation by teaching them to grow corn. The "Wild West" was more peaceful and a lot safer than most modern cities. And the biggest scandal of the Clinton years didn't involve an intern in a blue dress.
Surprised? Don't be. In America, where history is riddled with misrepresentations, misunderstandings, and flat-out lies about the people and events that have shaped the nation, there's the history you know and then there's the truth. In
33 Questions About American History You're Not Supposed to Ask
,
New York Times
bestselling author Thomas E. Woods Jr. reveals the tough questions about our nation's history that have long been buried because they're too politically incorrect to discuss, including: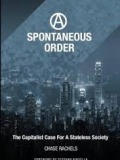 A Spontaneous Order: The Capitalist Case for a Stateless Society

by Chase Rachels, Christopher Chase Rachels, and Stephan N. Kinsella
Buy It


A Spontaneous Order: The Capitalist Case for a Stateless Society is an astonishingly concise, rigorous, and accessible presentation of anarcho-capitalist ideals. It covers a wide range of topics including: Money and Banking, Monopolies and Cartels, Insurance, Health Care, Law, Security, Poverty, Education, Environmentalism, and more! To enjoy this compelling read requires no previous political, philosophical, or economic knowledge as all uncommon concepts are defined and explained in a simple yet uncompromising manner. Take heed, this work is liable to cause radical paradigm shifts in your understanding of both the State and Free Market.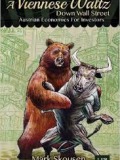 A Viennese Waltz Down Wall Street

by Mark Skousen
Buy It


This book is written for investors but any liberty-minded reader should appreciate Dr. Skousen's excellent chapters covering the major contributors of the Austrian school of economics.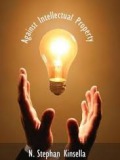 Against Intellectual Property

by Stephan Kinsella
Buy It


This essay will change the way you think about patents and copyrights. Few essays written in the last decades have caused so much fundamental rethinking. It is essential that libertarians get this issue right and understand the arguments on all sides. Kinsella's piece here is masterful in making a case against IP that turns out to be more rigorous and thorough than any written on the left, right, or anything in between. Would a libertarian society recognize patents as legitimate? What about copyright? In Against Intellectual Property, Stephan Kinsella, a patent attorney of many years' experience, offers his response to these questions. Kinsella is altogether opposed to intellectual property, and he explains his position in this brief but wide-ranging book.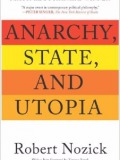 Anarchy, State, and Utopia

by Robert Nozick
Buy It


Translated into 100 languages, winner of the National Book Award, and named one of the 100 Most Influential Books since World War II by the
Times Literary Supplement
,
Anarchy, State and Utopia
remains one of the most theoretically trenchant and philosophically rich defenses of economic liberalism to date, as well as a foundational text in classical libertarian thought. With a new introduction by the philosopher Thomas Nagel, this revised edition will introduce Nozick and his work to a new generation of readers.
Anatomy Of The State

by Murray Rothbard
Buy It


Murray Rothbard was known as the state's greatest living enemy, and this book is his most powerful statement on the topic. He explains what a state is and what it is not. He shows how it is an institution that violates all that we hold as honest and moral, and how it operates under a false cover. He shows how the state wrecks freedom, destroys civilization, and threatens all lives and property and social well being, all under the veneer of "good intentions."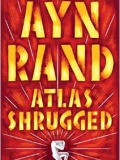 Atlas Shrugged

by Ayn Rand
Buy It


intellectual mystery story that integrates ethics, metaphysics, epistemology, politics, economics, and sex.
Set in a near-future U.S.A. whose economy is collapsing as a result of the mysterious disappearance of leading innovators and industrialists, this novel presents an astounding panorama of human life-from the productive genius who becomes a worthless playboy...to the great steel industrialist who does not know that he is working for his own destruction...to the philosopher who becomes a pirate...to the woman who runs a transcontinental railroad...to the lowest track worker in her train tunnels.
Peopled by larger-than-life heroes and villains, charged with towering questions of good and evil, Atlas Shrugged is a philosophical revolution told in the form of an action thriller.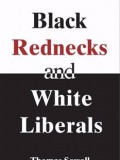 Black Rednecks and White Liberals

by Tom Sowell
Buy It


This explosive new book challenges many of the long-prevailing assumptions about blacks, about Jews, about Germans, about slavery, and about education. Plainly written, powerfully reasoned, and backed with a startling array of documented facts, Black Rednecks and White Liberals takes on not only the trendy intellectuals of our times but also such historic interpreters of American life as Alexis de Tocqueville and Frederick Law Olmsted. In a series of long essays, this book presents an in-depth look at key beliefs behind many mistaken and dangerous actions, policies, and trends. It presents eye-opening insights into the historical development of the ghetto culture that is today wrongly seen as a unique black identity--a culture cheered on toward self-destruction by white liberals who consider themselves "friends" of blacks. An essay titled "The Real History of Slavery" presents a jolting re-examination of that tragic institution and the narrow and distorted way it is too often seen today. The reasons for the venomous hatred of Jews, and of other groups like them in countries around the world, are explored in an essay that asks, "Are Jews Generic?" Misconceptions of German history in general, and of the Nazi era in particular, are also re-examined. So too are the inspiring achievements and painful tragedies of black education in the United States. "Black Rednecks and White Liberals" is the capstone of decades of outstanding research and writing on racial and cultural issues by Thomas Sowell.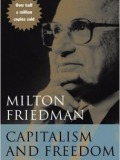 Capitalism And Freedom

by Milton Friedman
Buy It


Selected by the
Times Literary Supplement
as one of the "hundred most influential books since the war"
How can we benefit from the promise of government while avoiding the threat it poses to individual freedom? In this classic book, Milton Friedman provides the definitive statement of his immensely influential economic philosophy—one in which competitive capitalism serves as both a device for achieving economic freedom and a necessary condition for political freedom. The result is an accessible text that has sold well over half a million copies in English, has been translated into eighteen languages, and shows every sign of becoming more and more influential as time goes on.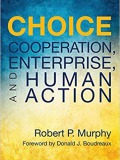 Choice: Cooperation, Enterprise, and Human Action

by Robert Murphy & Don Boudreaux
Buy It


Human Action
—a treatise on laissez-faire capitalism by Ludwig von Mises—is a historically important and classic publication on economics, and yet it can be an intimidating work due to its length and formal style.
Choice: Cooperation, Enterprise, and Human Action
, however, skillfully relays the main insights from
Human Action
in a style that will resonate with modern readers. The book assumes no prior knowledge in economics or other fields, and, when necessary, it provides the historical and scholarly context necessary to explain the contribution Mises makes on a particular issue. To faithfully reproduce the material in
Human Action
, this work mirrors its basic structure, providing readers with an enjoyable and educational introduction to the life's work of one of history's most important economists.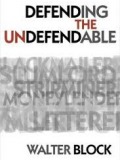 Defending The Undefendable

by Walter Block
Buy It


Professor Block's book is in a new edition from the Mises Institute, completely reset and beautifully laid out in an edition worthy of its contents.
It is among the most famous of the great defenses of victimless crimes and controversial economic practices, from profiteering and gouging to bribery and blackmail. However, beneath the surface, this book is also an outstanding work of microeconomic theory that explains the workings of economic forces in everyday events and affairs.
Murray Rothbard explains why:
"Defending the Undefendable performs the service of highlighting, the fullest and starkest terms, the essential nature of the productive services performed by all people in the free market. By taking the most extreme examples and showing how the Smithian principles work even in these cases, the book does far more to demonstrate the workability and morality of the free market than a dozen sober tomes on more respectable industries and activities. By testing and proving the extreme cases, he all the more illustrates and vindicates the theory."
F.A. Hayek agreed, writing the author as follows: "Looking through Defending the Undefendable made me feel that I was once more exposed to the shock therapy by which, more than fifty years ago, the late Ludwig von Mises converted me to a consistent free market position. … Some may find it too strong a medicine, but it will still do them good even if they hate it. A real understanding of economics demands that one disabuses oneself of many dear prejudices and illusions. Popular fallacies in economic frequently express themselves in unfounded prejudices against other occupations, and showing the falsity of these stereotypes you are doing a real services, although you will not make yourself more popular with the majority."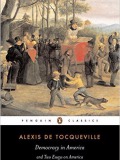 Democracy in America and Two Essays on America

by Alexis de Tocqueville
Buy It


A contemporary study of the early American nation and its evolving democracy, from a French aristocrat and sociologist
In 1831 Alexis de Tocqueville, a young French aristocrat and ambitious civil servant, set out from post-revolutionary France on a journey across America that would take him 9 months and cover 7,000 miles. The result was
Democracy in America
, a subtle and prescient analysis of the life and institutions of 19th-century America. Tocqueville looked to the flourishing deomcratic system in America as a possible model for post-revolutionary France, believing that the egalitarian ideals it enshrined reflected the spirit of the age and even divine will. His study of the strengths and weaknesses of an evolving democratic society has been quoted by every American president since Eisenhower, and remains a key point of reference for any discussion of the American nation or the democratic system.
This new edition is the only one that contains all Tocqueville's writings on America, including the rarely-translated
Two Weeks in the Wilderness
, an account of Tocqueville's travels in Michigan among the Iroquois, and
Excursion to Lake Oneida
.
For more than seventy years, Penguin has been the leading publisher of classic literature in the English-speaking world. With more than 1,700 titles, Penguin Classics represents a global bookshelf of the best works throughout history and across genres and disciplines. Readers trust the series to provide authoritative texts enhanced by introductions and notes by distinguished scholars and contemporary authors, as well as up-to-date translations by award-winning translators.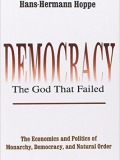 Democracy The God That Failed

by Hans-Hermann Hoppe
Buy It


The core of this book is a systematic treatment of the historic transformation of the West from monarchy to democracy. Revisionist in nature, it reaches the conclusion that monarchy is a lesser evil than democracy, but outlines deficiencies in both. Its methodology is axiomatic-deductive, allowing the writer to derive economic and sociological theorems, and then apply them to interpret historical events.
A compelling chapter on time preference describes the progress of civilization as lowering time preferences as capital structure is built, and explains how the interaction between people can lower time all around, with interesting parallels to the Ricardian Law of Association. By focusing on this transformation, the author is able to interpret many historical phenomena, such as rising levels of crime, degeneration of standards of conduct and morality, and the growth of the mega-state. In underscoring the deficiencies of both monarchy and democracy, the author demonstrates how these systems are both inferior to a natural order based on private-property.
Hoppe deconstructs the classical liberal belief in the possibility of limited government and calls for an alignment of conservatism and libertarianism as natural allies with common goals. He defends the proper role of the production of defense as undertaken by insurance companies on a free market, and describes the emergence of private law among competing insurers. Having established a natural order as superior on utilitarian grounds, the author goes on to assess the prospects for achieving a natural order. Informed by his analysis of the deficiencies of social democracy, and armed with the social theory of legitimation, he forsees secession as the likely future of the US and Europe, resulting in a multitude of region and city-states. This book complements the author's previous work defending the ethics of private property and natural order. Democracy—The God that Failed will be of interest to scholars and students of history, political economy, and political philosophy.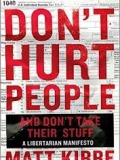 Don't Hurt People and Don't Take Their Stuff: A Libertarian Manifesto

by Matt Kibbe
Buy It


In this essential manifesto of the new libertarian movement, New York Times bestselling author and president of FreedomWorks Matt Kibbe makes a stand for individual liberty and shows us what we must do to preserve our freedom.
Don't Hurt People and Don't Take Their Stuff is a rational yet passionate argument that defends the principles upon which America was founded—principles shared by citizens across the political spectrum. The Constitution grants each American the right to self-determination, to be protected from others whose actions are destructive to their lives and property. Yet as Kibbe persuasively shows, the political and corporate establishment consolidates its power by infringing upon our independence—from taxes to regulations to spying—ultimately eroding the ideals, codified in law, that have made the United States unique in history.
Kibbe offers a surefire plan for reclaiming our inalienable rights and regaining control of our lives, grounded in six simple rules:
Don't hurt people:

Free people just want to be left alone, not hassled or harmed by someone else with an agenda or designs over their life and property.
Don't take people's stuff:

America's founders fought to ensure property rights and our individual right to the fruits of our labors.
Take responsibility:

Liberty takes responsibility. Don't sit around waiting for someone else to solve your problems.
Work for it:

For every action there is an equal reaction. Work hard and you'll be rewarded.
Mind your own business:

Free people live and let live.
Fight the power:

Thanks to the Internet and the decentralization of knowledge, there are more opportunities than ever to take a stand against corrupt authority.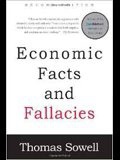 Economic Facts and Fallacies

by Thomas Sowell
Buy It


In Economic Facts and Fallacies, Thomas Sowell exposes some of the most popular fallacies about economic issues in a lively manner that does not require any prior knowledge of economics.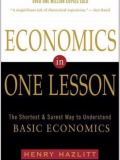 Economics In One Lesson

by Henry Hazlitt
Buy It


A million copy seller, Henry Hazlitt's classic primer is an essential guide to the basics of economic theory. A fundamental influence on modern libertarianism, Hazlitt defends capitalism and the free market from economic myths that persist to this day.
Considered among the leading economic thinkers of the "Austrian School," which includes Carl Menger, Ludwig von Mises, Friedrich (F.A.) Hayek, and others, Henry Hazlitt (1894-1993), was a libertarian philosopher, an economist, and a journalist. He was the founding vice-president of the Foundation for Economic Education and an early editor of
The Freeman
magazine, an influential libertarian publication. Hazlitt wrote
Economics in One Lesson
, his seminal work, in 1946. Concise and instructive, it is also deceptively prescient and far-reaching in its efforts to dissemble economic fallacies that are so prevalent they have almost become a new orthodoxy.
Many current economic commentators across the political spectrum have credited Hazlitt with foreseeing the collapse of the global economy which occurred more than 50 years after the initial publication of
Economics in One Lesson
. Hazlitt's focus on non-governmental solutions, strong — and strongly reasoned — anti-deficit position, and general emphasis on free markets, economic liberty of individuals, and the dangers of government intervention make
Economics in One Lesson
, every bit as relevant and valuable today as it has been since publication.
End The Fed

by Ron Paul
Buy It


In the post-meltdown world, it is irresponsible, ineffective, and ultimately useless to have a serious economic debate without considering and challenging the role of the Federal Reserve.
Most people think of the Fed as an indispensable institution without which the country's economy could not properly function. But in END THE FED, Ron Paul draws on American history, economics, and fascinating stories from his own long political life to argue that the Fed is both corrupt and unconstitutional. It is inflating currency today at nearly a Weimar or Zimbabwe level, a practice that threatens to put us into an inflationary depression where $100 bills are worthless. What most people don't realize is that the Fed -- created by the Morgans and Rockefellers at a private club off the coast of Georgia -- is actually working against their own personal interests. Congressman Paul's urgent appeal to all citizens and officials tells us where we went wrong and what we need to do fix America's economic policy for future generations.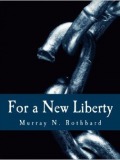 For A New Liberty: The Libertarian Manifesto

by Murray Rothbard
Buy It


A classic that for over two decades has been hailed as the best general work on libertarianism available. Rothbard begins with a quick overview of its historical roots, and then goes on to define libertarianism as resting "upon one single axiom: that no man or group of men shall aggress upon the person or property of anyone else." He writes a withering critique of the chief violator of liberty: the State. Rothbard then provides penetrating libertarian solutions for many of today's most pressing problems, including poverty, war, threats to civil liberties, the education crisis, and more.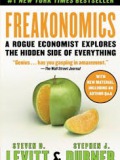 Freakonomics

by Steven Levitt & Stephen Dubner
Buy It


Which is more dangerous, a gun or a swimming pool?
What do schoolteachers and sumo wrestlers have in common?
How much do parents really matter?
These may not sound like typical questions for an economist to ask. But Steven D. Levitt is not a typical economist. He studies the riddles of everyday life—from cheating and crime to parenting and sports—and reaches conclusions that turn conventional wisdom on its head.

Freakonomics is a groundbreaking collaboration between Levitt and Stephen J. Dubner, an award-winning author and journalist. They set out to explore the inner workings of a crack gang, the truth about real estate agents, the secrets of the Ku Klux Klan, and much more.

Through forceful storytelling and wry insight, they show that economics is, at root, the study of incentives—how people get what they want or need, especially when other people want or need the same thing.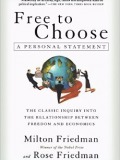 Free To Choose

by Milton Friedman & Rose Friedman
Buy It


The international bestseller on the extent to which personal freedom has been eroded by government regulations and agencies while personal prosperity has been undermined by government spending and economic controls. New Foreword by the Authors; Index.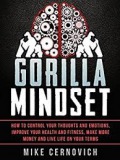 Gorilla Minset

by Mike Cernovich
Buy It


Gorilla Mindset was the most successful non-fiction book launch of 2015, immediately hitting best-seller lists. Rather than feed you lies and feel-good nonsense, Gorilla Mindset teaches you how to take control of your thoughts and emotions and live life on your terms. Mike Cernovich, author of Gorilla Mindset, has been read by millions of people. Although he wrote Gorilla Mindset with men in mind, many women are catching on, as they also want to live a more powerful life. In Gorilla Mindset you'll learn how to control your thoughts and emotions and will begin to live life on your terms.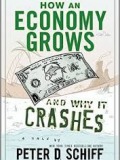 How An Economy Grows And Why It Crashes

by Peter Schiff
Buy It


How an Economy Grows and Why it Crashes
uses illustration, humor, and accessible storytelling to explain complex topics of economic growth and monetary systems. In it, economic expert and bestselling author of Crash Proof, Peter Schiff teams up with his brother Andrew to apply their signature "take no prisoners" logic to expose the glaring fallacies that have become so ingrained in our country?s economic conversation.
Inspired by How an Economy Grows and Why It Doesn't? a previously published book by the Schiffs? father Irwin, a widely published economist and activist?How an Economy Grows and Why It Crashes incorporates the spirit of the original while tackling the latest economic issues.With wit and humor, the Schiffs explain the roots of economic growth, the uses of capital, the destructive nature of consumer credit, the source of inflation, the importance of trade, savings, and risk, and many other topical principles of economics.
The tales told here may appear simple of the surface, but they will leave you with a powerful understanding of How an Economy Grows and Why it Crashes.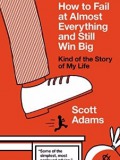 How to Fail at Almost Everything and Still Win Big: Kind of the Story of My Life

by Scott Adams
Buy It


Blasting clichéd career advice, the contrarian pundit and creator of

Dilbert

recounts the humorous ups and downs of his career, revealing the outsized role of luck in our lives and how best to play the system.

Scott Adams has likely failed at more things than anyone you've ever met or anyone you've even heard of. So how did he go from hapless office worker and serial failure to the creator of

Dilbert

, one of the world's most famous syndicated comic strips, in just a few years? In

How to Fail at Almost Everything and Still Win Big

, Adams shares the game plan he's followed since he was a teen: invite failure in, embrace it, then pick its pocket.

No career guide can offer advice that works for everyone. As Adams explains, your best bet is to study the ways of others who made it big and try to glean some tricks and strategies that make sense for you. Adams pulls back the covers on his own unusual life and shares how he turned one failure after another—including his corporate career, his inventions, his investments, and his two restaurants—into something good and lasting. There's a lot to learn from his personal story, and a lot of entertainment along the way. Adams discovered some unlikely truths that helped to propel him forward. For instance:

• Goals are for losers. Systems are for winners.

• "Passion" is bull. What you need is personal energy.

• A combination of mediocre skills can make you surprisingly valuable.

• You can manage your odds in a way that makes you look lucky to others.

Adams hopes you can laugh at his failures while discovering some unique and helpful ideas on your own path to personal victory. As he writes: "This is a story of one person's unlikely success within the context of scores of embarrassing failures. Was my eventual success primarily a result of talent, luck, hard work, or an accidental just-right balance of each? All I know for sure is that I pursued a conscious strategy of managing my opportunities in a way that would make it easier for luck to find me."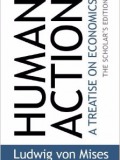 Human Action

by Ludwig Von Mises
Buy It


The great book first appeared in German in 1940 and then disappeared, only to reappear in English in 1949. It was a sensation, the largest and most scientific defense of human freedom ever published. And now, in 2010, the seemingly impossible has happened: Human Action, the masterwork of the ages, is in a pocketbook edition at a ridiculously low price.
History might record that this edition is the one that changed the world. Mises's fantastic and timeless treatise has never been in a more portable, giftable edition.
Just imagine: giving or receiving this gem, this treasure, as a stocking stuffer!
This is not a reduction. It is the full treatise from front to back, the mind-blowing explanation of the economics of freedom, right in the palm of your hand.
Stock up! We've prepared for mass distribution.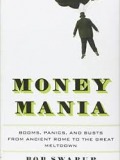 Money Mania

by Bob Swarup
Buy It


Money Mania is a sweeping account of financial speculation and its consequences, from ancient Rome to the Meltdown of 2008. Acclaimed journalist and investor Bob Swarup tracks the history of speculative fevers caused by the appearance of new profitable investment opportunities; the new assets created and the increasing self-congratulatory euphoria that drives them to unsustainable highs, all fed by an illusion of insight and newly minted experts; the unexpected catalysts that eventually lead to panic; the inevitable crash as investors scramble to withdraw their funds from the original market and any other that might resemble it; and finally, the brevity of financial memory that allows us to repeat the cycle without ever critically evaluating the drivers of this endless cycle.
In short, it is the story of what makes us human.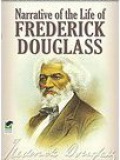 Narrative of the Life of Frederick Douglass

by Frederick Douglass
Buy It


Former slave, impassioned abolitionist, brilliant writer, newspaper editor and eloquent orator whose speeches fired the abolitionist cause, Frederick Douglass (1818–1895) led an astounding life.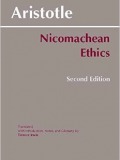 Nicomachean Ethics

by Aristotle
Buy It


Building on the strengths of the first edition, the second edition of the Irwin
Nicomachean Ethics

features a revised translation (with little editorial intervention), expanded notes (including a summary of the argument of each chapter), an expanded Introduction, and a revised glossary.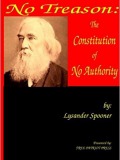 No Treason: The Constitution Of No Authority

by Lysander Spooner
Buy It


"But whether the Constitution really be one thing, or another, this much is certain --- that it has either authorized such a government as we have had, or has been powerless to prevent it. In either case, it is unfit to exist." Lysander Spooner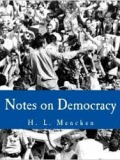 Notes on Democracy

by H.L. Mencken
Buy It


Even if you think you have read it all, this book will rattle you to the very core, for it causes a rethinking of the whole structure of the political system. But Mencken also shows that he is more than a cynic, contrary to his reputation. What shines through this treatise is a deep attachment to liberty and a search for some way to protect it from the attack of the mob, which he regards as liberty's greatest enemy.
If there really were a banned book list in the annals of American statescraft, this would surely be on it. It is not for the faint of heart. Read it, and pass it around, as a revolutionary act.
Objectivism: The Philosophy of Ayn Rand

by Leonard Peikoff
Buy It


THE 25TH ANNIVERSARY EDITION—The definitive statement of Ayn Rand's philosophy as interpreted by her best student and chosen heir.
This brilliantly conceived and organized book is Dr. Leonard Peikoff's classic text on the abstract principles and practical applications of Objectivism, based on his lecture series "The Philosophy of Objectivism." Ayn Rand said of these lectures: "Until or unless I write a comprehensive treatise on my philosophy, Dr. Peikoff's course is the only
authorized
presentation of the entire theoretical structure of Objectivism—that is, the only one that I know of my knowledge to be fully accurate."
In
Objectivism
, Peikoff covers every philosophic topic that Rand regarded as important—from certainty to money, from logic to art, from measurement to sex. Drawn from Rand's published works as well as in-depth conversations between her and Peikoff, these chapters illuminate Objectivism—and its creator—with startling clarity. With
Objectivism,
the millions of readers who have been transformed by
Atlas Shrugged
and
The Fountainhead
will discover the full philosophical system underlying Ayn Rand's work.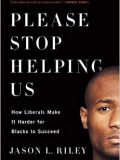 Please Stop Helping Us: How Liberals Make It Harder For Blacks To Succeed

by Jason L. Riley
Buy It


Why is it that so many efforts by liberals to lift the black underclass not only fail, but often harm the intended beneficiaries?
In
Please Stop Helping Us
, Jason L. Riley examines how well-intentioned welfare programs are in fact holding black Americans back. Minimum-wage laws may lift earnings for people who are already employed, but they price a disproportionate number of blacks out of the labor force. Affirmative action in higher education is intended to address past discrimination, but the result is fewer black college graduates than would otherwise exist. And so it goes with everything from soft-on-crime laws, which make black neighborhoods more dangerous, to policies that limit school choice out of a mistaken belief that charter schools and voucher programs harm the traditional public schools that most low-income students attend.
In theory these efforts are intended to help the poor—and poor minorities in particular. In practice they become massive barriers to moving forward.
Please Stop Helping Us
lays bare these counterproductive results. People of goodwill want to see more black socioeconomic advancement, but in too many instances the current methods and approaches aren't working. Acknowledging this is an important first step.
Politics

by Aristotle
Buy It


What is the relationship of the individual to the state? What is the ideal state, and how can it bring about the most desirable life for its citizens? What sort of education should it provide? What is the purpose of amassing wealth? These are some of the questions Aristotle attempts to answer in one of the most intellectually stimulating works.
Both heavily influenced by and critical of Plato's
Republic and Laws,
Politics
represents the distillation of a lifetime of thought and observation. "Encyclopaedic knowledge has never, before or since, gone hand in hand with a logic so masculine or with speculation so profound," says H. W. C. Davis in his introduction. Students, teachers, and scholars will welcome this inexpensive new edition of the Benjamin Jowett translation, as will all readers interested in Greek thought, political theory, and depictions of the ideal state.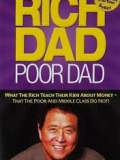 Rich Dad, Poor Dad

by Robert Kiyosaki
Buy It


Rich Dad Poor Dad, the #1 Personal Finance book of all time, tells the story of Robert Kiyosaki and his two dads—his real father and the father of his best friend, his rich dad—and the ways in which both men shaped his thoughts about money and investing. The book explodes the myth that you need to earn a high income to be rich and explains the difference between working for money and having your money work for you.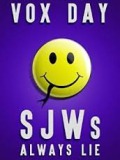 SJWs Always Lie

by Vox Day
Buy It


Social Justice Warriors have plagued mankind for more than 150 years, but only in the last 30 years has their ideology become dominant in the West. Having invaded one institution of the cultural high ground after another, from corporations and churches to video games and government, there is nowhere that remains entirely free of their intolerant thought and speech policing. Because the SJW agenda of diversity, tolerance, inclusiveness, and equality flies in the face of both science and observable reality, SJWs relentlessly work to prevent normal people from thinking or speaking in any manner that will violate their ever-mutating Narrative. They police science, philosophy, technology, and even history in order to maintain the pretense that their agenda remains inevitable in a modern world that contradicts it on a daily basis. The book is named after the First Law of SJW: SJWs always lie. SJWS ALWAYS LIE is a useful guide to understanding, anticipating, and surviving SJW attacks from the perspective of a man who has not only survived, but thrived, after experiencing multiple attempts by Social Justice Warriors to disqualify, discredit, and disemploy him in the same manner they have successfully attacked Nobel Laureates, technology CEOs, broadcasters, sports commentators, school principals, and policemen. It analyzes well-known SJW attacks as well as the two most successful examples of resistance to the SJW Narrative, #GamerGate and Sad Puppies. Written by Vox Day, Supreme Dark Lord of the Evil Legion of Evil and three-time Hugo nominee who is described as the most hated man in science fiction by Black Gate and The Wall Street Journal, SJWS ALWAYS LIE is a powerful weapon in the cultural war against the thought police.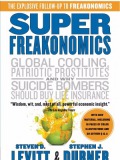 Super Freakonomics

by Steven Levitt & Stephen Dubner
Buy It


Freakonomics
lived on the

New York Times

bestseller list for an astonishing two years. Now authorsSteven D. Levitt and Stephen J. Dubner return with more iconoclastic insights and observations inSuperFreakonomics—the long awaited follow-up to their

New York Times

Notable blockbuster. Based on revolutionary research and original studies

SuperFreakonomics

promises to once again challenge our view of the way the world

really

works.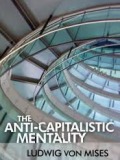 The Anti-Capitalistic Mentality

by Ludwig Von Mises
Buy It


In 1954, after a lifetime of serious theoretical work in economic science, Mises turned his attention to one of the great puzzles of all time: discovering why the intellectuals hate capitalism. The result is this socio-psycho-cultural analysis informed by economic theory. Mises explores answers from a wide variety of angles, and discusses the nature of academic institutions, popular culture, and how vices like jealousy and envy affect theory. All play a role in preventing people from seeing the self-evident benefits of economic freedom relative to controls. His comments on the resentment of the intellectuals cut very deeply. Mises shrewdly teases the anti-capitalist bias out of contemporary fiction and popular culture generally. In the course of his narrative, he explains aspects of the market that have generally eluded even its defenders. For example, is it true that markets dumb down the culture, exalting trashy novels and movies over higher-brow fare? Mises points out that the tastes of the masses will always and everywhere be lower than those educated and cultivated to love higher culture. But, he says, the glory of capitalism is that it brings to every sector what it wants and needs, and more of it than any other system. So, yes, there will be more trash, but also more great work as well. It is a matter of availability: Under socialism, nothing is available. Under capitalism, choice seems nearly infinite. His is quite subtle in his analysis here and throughout. It's remarkable how his narrative applies in our time, even more than when it was written. The style of this volume is more casual than you will find elsewhere. In some sense, it is more thrilling for it. The reader senses that Mises has unleashed a lifetime of frustration here, and shined a very bright light on some dark corners of opinion. The contents of this volume include: I. The Social Characteristics of Capitalism and the Psychological Causes of Its Vilification 1. The Sovereign Consumer 2. The Urge for Economic Betterment 3. Status Society and Capitalism 4. The Resentment of Frustrated Ambition 5. The Resentment of the Intellectuals 6. The Anti-capitalistic Bias of American Intellectuals 7. The Resentment of the White-Collar Workers 8. The Resentment of "Cousins" 9. The Communism of Broadway and Hollywood 10. The Non-Economic Objections to Capitalism 11. Ant-Communism vs. Capitalism II. The Ordinary Man's Social Philosophy 1. Capitalism as it is and as it is Seen by the Common Man 2. The Anti-capitalistic Front III. Literature Under Capitalism 1. The Market for Literary Products 2. Success on the Book Market 3. Remarks about the Detective Stories 4. Freedom of the Press 5. The Bigotry of the Literati 6. The "Social" Novels and Plays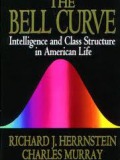 The Bell Curve

by Richard Herrnstein and Charles Murray
Buy It


The controversial book linking intelligence to class and race in modern society, and what public policy can do to mitigate socioeconomic differences in IQ, birth rate, crime, fertility, welfare, and poverty.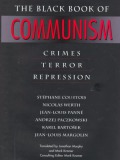 The Black Book Of Communism

by Jean-Louis Panné, Andrzej Paczkowski, Karel Bartosek, Jean-Louis Margolin, Nicolas Werth, Stéphane Courtois
Buy It


Already famous throughout Europe, this international bestseller plumbs recently opened archives in the former Soviet bloc to reveal the actual, practical accomplishments of Communism around the world: terror, torture, famine, mass deportations, and massacres. Astonishing in the sheer detail it amasses, the book is the first comprehensive attempt to catalogue and analyze the crimes of Communism over seventy years.
"Revolutions, like trees, must be judged by their fruit," Ignazio Silone wrote, and this is the standard the authors apply to the Communist experience―in the China of "the Great Helmsman," Kim Il Sung's Korea, Vietnam under "Uncle Ho" and Cuba under Castro, Ethiopia under Mengistu, Angola under Neto, and Afghanistan under Najibullah. The authors, all distinguished scholars based in Europe, document Communist crimes against humanity, but also crimes against national and universal culture, from Stalin's destruction of hundreds of churches in Moscow to Ceausescu's leveling of the historic heart of Bucharest to the widescale devastation visited on Chinese culture by Mao's Red Guards.
As the death toll mounts―as many as 25 million in the former Soviet Union, 65 million in China, 1.7 million in Cambodia, and on and on―the authors systematically show how and why, wherever the millenarian ideology of Communism was established, it quickly led to crime, terror, and repression. An extraordinary accounting, this book amply documents the unparalleled position and significance of Communism in the hierarchy of violence that is the history of the twentieth century.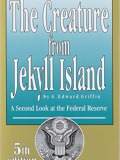 The Creature From Jekyll Island

by G. Edward Griffin
Buy It


Where does money come from? Where does it go? Who makes it? The money magicians' secrets are unveiled. We get a close look at their mirrors and smoke machines, their pulleys, cogs, and wheels that create the grand illusion called money. A dry and boring subject? Just wait! You'll be hooked in five minutes. Reads like a detective story - which it really is. But it's all true. This book is about the most blatant scam of all history. It's all here: the cause of wars, boom-bust cycles, inflation, depression, prosperity. Creature from Jekyll Island is a "must read." Your world view will definitely change. You'll never trust a politician again - or a banker.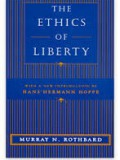 The Ethics Of Liberty

by Murray Rothbard
Buy It


In recent years, libertarian impulses have increasingly influenced national and economic debates, from welfare reform to efforts to curtail affirmative action. Murray N. Rothbard's classic The Ethics of Liberty stands as one of the most rigorous and philosophically sophisticated expositions of the libertarian political position.
What distinguishes Rothbard's book is the manner in which it roots the case for freedom in the concept of natural rights and applies it to a host of practical problems. An economist by profession, Rothbard here proves himself equally at home with philosophy. And while his conclusions are radical—that a social order that strictly adheres to the rights of private property must exclude the institutionalized violence inherent in the state—his applications of libertarian principles prove surprisingly practical for a host of social dilemmas, solutions to which have eluded alternative traditions.
The Ethics of Liberty authoritatively established the anarcho-capitalist economic system as the most viable and the only principled option for a social order based on freedom. This edition is newly indexed and includes a new introduction that takes special note of the Robert Nozick-Rothbard controversies.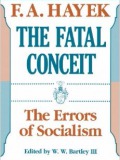 The Fatal Conceit: The Errors Of Socialism

by FA Hayek
Buy It


Hayek gives the main arguments for the free-market case and presents his manifesto on the "errors of socialism." Hayek argues that socialism has, from its origins, been mistaken on factual, and even on logical, grounds and that its repeated failures in the many different practical applications of socialist ideas that this century has witnessed were the direct outcome of these errors. He labels as the "fatal conceit" the idea that "man is able to shape the world around him according to his wishes."
"The achievement of
The Fatal Conceit
is that it freshly shows why socialism must be refuted rather than merely dismissed—then refutes it again."—David R. Henderson,
Fortune
.
"Fascinating. . . . The energy and precision with which Mr. Hayek sweeps away his opposition is impressive."—Edward H. Crane,
Wall Street Journal
F. A. Hayek is considered a pioneer in monetary theory, the preeminent proponent of the libertarian philosophy, and the ideological mentor of the Reagan and Thatcher "revolutions."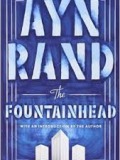 The Fountainhead

by Ayn Rand
Buy It


When
The Fountainhead
was first published, Ayn Rand's daringly original literary vision and her groundbreaking philosophy, Objectivism, won immediate worldwide interest and acclaim. This instant classic is the story of an intransigent young architect, his violent battle against conventional standards, and his explosive love affair with a beautiful woman who struggles to defeat him. This edition contains a special afterword by Rand's literary executor, Leonard Peikoff, which includes excerpts from Ayn Rand's own notes on the making of
The Fountainhead
. As fresh today as it was then, here is a novel about a hero—and about those who try to destroy him.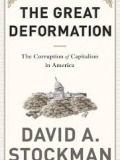 The Great Deformation

by David Stockman
Buy It


The Great Deformation
is a searing look at Washington's craven response to the recent myriad of financial crises and fiscal cliffs. It counters conventional wisdom with an eighty-year revisionist history of how the American state—especially the Federal Reserve—has fallen prey to the politics of crony capitalism and the ideologies of fiscal stimulus, monetary central planning, and financial bailouts. These forces have left the public sector teetering on the edge of political dysfunction and fiscal collapse and have caused America's private enterprise foundation to morph into a speculative casino that swindles the masses and enriches the few.
Defying right- and left-wing boxes, David Stockman provides a catalogue of corrupters and defenders of sound money, fiscal rectitude, and free markets. The former includes Franklin Roosevelt, who fathered crony capitalism; Richard Nixon, who destroyed national financial discipline and the Bretton Woods gold-backed dollar; Fed chairmen Greenspan and Bernanke, who fostered our present scourge of bubble finance and addiction to debt and speculation; George W. Bush, who repudiated fiscal rectitude and ballooned the warfare state via senseless wars; and Barack Obama, who revived failed Keynesian "borrow and spend" policies that have driven the national debt to perilous heights. By contrast, the book also traces a parade of statesmen who championed balanced budgets and financial market discipline including Carter Glass, Harry Truman, Dwight Eisenhower, Bill Simon, Paul Volcker, Bill Clinton, and Sheila Bair.
Stockman's analysis skewers Keynesian spenders and GOP tax-cutters alike, showing how they converged to bloat the welfare state, perpetuate the military-industrial complex, and deplete the revenue base—even as the Fed's massive money printing allowed politicians to enjoy "deficits without tears." But these policies have also fueled new financial bubbles and favored Wall Street with cheap money and rigged stock and bond markets, while crushing Main Street savers and punishing family budgets with soaring food and energy costs.
The Great Deformation
explains how we got here and why these warped, crony capitalist policies are an epochal threat to free market prosperity and American political democracy.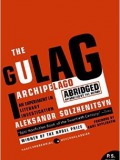 The Gulag Archipelago

by Aleksandr Solzhenitsyn
Buy It


Herewith the unchallenged epic of our era. A towering masterpiece of world literature, the searing record of four decades of terror and oppression, distilled into one abridged volume (authorized by the author).
Drawing on his own experiences before, during and after his eleven years of incarceration and exile, on evidence provided by more than 200 fellow prisoners, and on Soviet archives, Solzhenitsyn reveals with torrential narrative and dramatic power the entire apparatus of Soviet repression, the state within the state that once ruled all-powerfully with its creation by Lenin in 1918. Through truly Shakespearean portraits of its victims-this man, that woman, that child-we encounter the secret police operations, the labor camps and prisons, the uprooting or extermination of whole populations, the "welcome" that awaited Russian soldiers who had been German prisoners of war. Yet we also witness astounding moral courage, the incorruptibility with which the occasional individual or a few scattered groups, all defenseless, endured brutality and degradation. And Solzhenitsyn's genius has transmuted this grisly indictment into a literary miracle.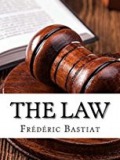 The Law

by Frederic Bastiat
Buy It


The Law, originally published as a pamphlet in 1850. It defines, through development, a just system of laws and then demonstrates how such law facilitates a free society. In The Law, he wrote that everyone has a right to protect "his person, his liberty, and his property". The State should be only a "substitution of a common force for individual forces" to defend this right. "Justice" (defense of one's life, liberty, property) has precise limits, but if government power extends further, into philanthropic endeavors, government becomes so limitless that it can grow endlessly. The resulting statism is "based on this triple hypothesis: the total inertness of mankind, the omnipotence of the law, and the infallibility of the legislator." The public then becomes socially-engineered by the legislator and must bend to the legislators' will "like the clay to the potter": "I do not dispute their right to invent social combinations, to advertise them, to advocate them, and to try them upon themselves, at their own expense and risk. But I do dispute their right to impose these plans upon us by law – by force – and to compel us to pay for them with our taxes". Bastiat posits that the law becomes perverted when it punishes one's right to self-defense (of his life, liberty, and property) in favor of another's right to "legalized plunder," which he defines as: "if the law takes from some persons what belongs to them, and gives it to other persons to whom it does not belong. See if the law benefits one citizen at the expense of another by doing what the citizen himself cannot do without committing a crime." Bastiat was thus against redistribution.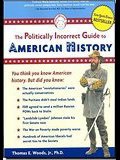 The Politically Incorrect Guide to American History

by Tom Woods
Buy It


Claiming that most textbooks and popular history books were written by biased left-wing writers and scholars, historian Thomas Woods offers this guide as an alternative to "the stale and predictable platitudes of mainstream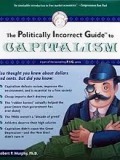 The Politically Incorrect Guide To Capitalism

by Robert Murphy
Buy It


Most commonly accepted economic "facts" are wrong Here's the unvarnished, politically incorrect truth. The liberal media and propagandists masquerading as educators have filled the world--and deformed public policy--with politically correct errors about capitalism and economics in general. In The Politically Incorrect Guide(tm) to Capitalism, myth-busting professor Robert P. Murphy, a scholar and frequent speaker at the Ludwig von Mises Institute, cuts through all their nonsense, shattering liberal myths and fashionable socialist cliches to set the record straight. Murphy starts with a basic explanation of what capitalism really is, and then dives fearlessly into hot topics like:
* Outsourcing (why it's good for Americans) and zoning restrictions (why they're not)
* Why central planning has never worked and never will
* How prices operate in a free market (and why socialist schemes like rent control always backfire)
* How labor unions actually hurt workers more than they help them
* Why increasing the minimum wage is always a bad idea
* Why the free market is the best guard against racism
* How capitalism will save the environment--and why Communist countries were the most polluted on earth
* Raising taxes: why it is never "responsible"
* Why no genuine advocate for the downtrodden could endorse the dehumanizing Welfare State
* The single biggest myth underlying the public's support for government regulation of business
* Antitrust suits: usually filed by firms that lose in free competition
* How tariffs and other restrictions "protect" privileged workers but make other Americans poorer
* The IMF and World Bank: why they don't help poor countries
* Plus: Are you a capitalist pig? Take the quiz and find out! Breezy, witty, but always clear, precise, and elegantly reasoned, The Politically Incorrect Guide(tm) to Capitalism is a solid and entertaining guide to free market economics. With his twelve-step plan for understanding the free market, Murphy shows why conservatives should resist attempts to socialize America and fight spiritedly for the free market.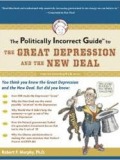 The Politically Incorrect Guide To The Great Depression And The New Deal

by Robert Murphy
Buy It


In this timely new P.I. Guide, Murphy reveals the stark truth: free market failure didn't cause the Great Depression and the New Deal didn't cure it. Shattering myths and politically correct lies, he tells why World War II didn't help the economy or get us out of the Great Depression; why it took FDR to make the Depression Great; and why Herbert Hoover was more like Obama and less like Bush than the liberal media would have you believe. Free-market believers and capitalists everywhere should have this on their bookshelf and in their briefcases.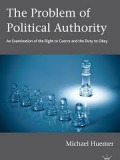 The Problem Of Political Authority

by Michael Huemer
Buy It


The state is often ascribed a special sort of authority, one that obliges citizens to obey its commands and entitles the state to enforce those commands through threats of violence. This book argues that this notion is a moral illusion: no one has ever possessed that sort of authority.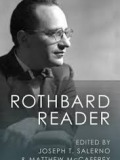 The Rothbard Reader

by Murray Rothbard
Buy It


Few economists manage to produce a body of work that boasts a serious following twenty years after their deaths. Murray N. Rothbard is a rare exception. More than two decades since his passing, his influence lives on, both in the work of a new generation of social scientists, and among a growing number of the general public.
One reason for Rothbard's continuing popularity is his ability to reach across disciplines, and to connect them: unlike many contemporary economists, who specialize in increasingly narrow fields within the science, Rothbard's research agenda was expansive and interdisciplinary, covering most of the social sciences and humanities.
Some readers of this book will already be familiar with Rothbard's major works, such as his path-breaking treatise on economics, Man, Economy, and State. Yet Rothbard also produced hundreds of shorter works for both academic and popular audiences. Unfortunately, many lack the time to explore his writings; what's more, his oeuvre is so enormous it is often difficult to know where to begin.
This book aims to solve these problems by providing a window into Rothbard's achievements in the social sciences, humanities, and beyond. It includes introductory, intermediate, and advanced material, to ensure the book can be enjoyed by readers of all levels of understanding and familiarity with Rothbard's work. Therefore although it is intended primarily for newcomers, veteran readers will also find much to discover or re-discover in these pages.
The individual articles in this collection can be read in any order; with that in mind, we propose two ways to explore them. Those new to Rothbard's writing may want to begin with the shorter, more accessible chapters that interest them most, before continuing on to more difficult topics. However, we have intentionally arranged the articles and sections so that readers who prefer a systematic discussion, or who are already acquainted with Rothbard's ideas, can read the book cover to cover.
The volume begins with a personal look at Rothbard's life and work, as told in his own words. The opening section, "Rothbard: Man, Economist, and Anti-Statist," brings together three rare interviews, each highlighting different aspects of his unique personality and worldview. Readers will soon recognize an overarching theme running through Rothbard's life and work: a passion for liberty, a unifying principle in his thought, no matter the discipline.
This commitment can be seen further in the next section, "Foundations of Social Science and the Free Society." In the first essay, Rothbard stresses "The Discipline of Liberty" as the foundation for the study of humanity. This central interest serves as inspiration and foundation for the project that follows, namely, an outline of the human sciences and their primary method of investigation: praxeology.
Although Rothbard wrote on many subjects, his training—and heart—were in economics, and so too are the majority of the writings in this collection. The next two sections provide a concise exposition of economic theory, beginning with individual value and choice. They explore in turn Rothbard's insights into the "Principles of Economics and Government Intervention" and "Money, Banking, and the Business Cycle." Together, these chapters provide a brief overview of Rothbard's more comprehensive account of economic theory in Man, Economy, and State.
Austrian economists have always been fascinated by the history of their science, and Rothbard was no exception. In fact, his writings on the subject are among his most original and controversial. The section devoted to the "History of Economic Thought" surveys the contributions of many influential economists, outlining the development of economics from mercantilism to the modern Austrian school.
However, Rothbard's historical interests extended far beyond the history of economic doctrines. The section on "Economic History" illustrates how he consistently a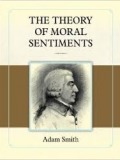 The Theory of Moral Sentiments

by Adam Smith
Buy It


Man's moral nature is influenced by sentiment and sympathy. The human ability to sympathize forms the psychological basis of man's desire to adhere to natural moral laws. Adam Smith explores ideas about individual freedom and self-interest, conscience and virtue, and a classic work of moral philosophy that remains relevant.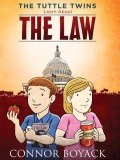 The Tuttle Twins Learn About The Law

by Connor Boyack
Buy It


Children are often taught that government protects our life, liberty, and property, but could it be true that some laws actually allow people to hurt us and take are things? Join Ethan and Emily Tuttle as they learn about property, pirates, and plunder. With the help of their neighbor Fred, the twins will need to figure out what they can do to stop the bad guys in the government. Frédéric Bastiat (1801-1850) was a French political economist and classical liberal who wrote The Law, upon which this book is based. Through fun illustrations and in engaging dialogue, young readers will be led to understand the principles of liberty and the proper role of government.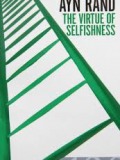 The Virtue Of Selfishness

by Ayn Rand
Buy It


Ayn Rand here sets forth the moral principles of Objectivism, the philosophy that holds human life—the life proper to a rational being—as the standard of moral values and regards altruism as incompatible with man's nature, with the creative requirements of his survival, and with a free society.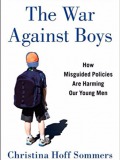 The War Against Boys

by Christina Hoff Sommers
Buy It


An updated and revised edition of the controversial classic--now more relevant than ever--argues that boys are the ones languishing socially and academically, resulting in staggering social and economic costs.
Girls and women were once second-class citizens in the nation's schools. Americans responded w ith concerted efforts to give girls and women the attention and assistance that was long overdue. Now, after two major waves of feminism and decades of policy reform, women have made massive strides in education. Today they outperform men in nearly every measure of social, academic, and vocational well-being.
Christina Hoff Sommers contends that it's time to take a hard look at present-day realities and recognize that boys need help. Called "provocative and controversial . . . impassioned and articulate" ("The Christian Science M"onitor), this edition of "The War Against Boys" offers a new preface and six radically revised chapters, plus updates on the current status of boys throughout the book.
Sommers argues that the problem of male underachievement is persistent and worsening. Among the new topics Sommers tackles: how the war against boys is harming our economic future, and how boy-averse trends such as the decline of recess and zero-tolerance disciplinary policies have turned our schools into hostile environments for boys. As our schools become more feelings-centered, risk-averse, competition-free, and sedentary, they move further and further from the characteristic needs of boys. She offers realistic, achievable solutions to these problems that include boy-friendly pedagogy, character and vocational education, and the choice of single-sex classrooms.
"The War Against Boys" is an incisive, rigorous, and heartfelt argument in favor of recognizing and confronting a new reality: boys are languishing in education and the price of continued neglect is economically and socially prohibitive.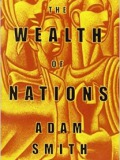 The Wealth Of Nations

by Adam Smith
Buy It


It is symbolic that Adam Smith's masterpiece of economic analysis,
The Wealth of Nations
, was first published in 1776, the same year as the
Declaration of Independence.
In his book, Smith fervently extolled the simple yet enlightened notion that individuals are fully capable of setting and regulating prices for their own goods and services. He argued passionately in favor of free trade, yet stood up for the little guy.
The Wealth of Nations
provided the first--and still the most eloquent--integrated description of the workings of a market economy.
The result of Smith's efforts is a witty, highly readable work of genius filled with prescient theories that form the basis of a thriving capitalist system. This unabridged edition offers the modern reader a fresh look at a timeless and seminal work that revolutionized the way governments and individuals view the creation and dispersion of wealth--and that continues to influence our economy right up to the present day.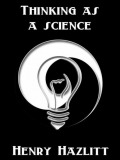 Thinking As A Science

by Henry Hazlitt
Buy It


This book provides not only what one might expect, namely, instruction in clear, logical thinking, advice on pitfalls to avoid, information about errors of analogy and definition, and so on, but stands also as a guide for good reading and writing. Laying out a method of how to think effectively from problem to solution, Hazlitt gives us a way to save time, or rather, how not to waste it in fruitless and fallacious diversions.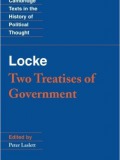 Two Treatise of Government

by John Locke
Buy It


This is a new revised version of Dr. Laslett's standard edition of Two Treatises. First published in 1960, and based on an analysis of the whole body of Locke's publications, writings, and papers. The Introduction and text have been revised to incorporate references to recent scholarship since the second edition and the bibliography has been updated.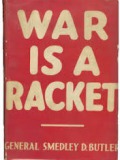 War Is A Racket

by General Smedley D. Butler
Buy It


"War is a Racket" is marine general, Smedley Butler's classic treatise on why wars are conducted, who profits from them, and who pays the price. Few people are as qualified as General Butler to advance the argument encapsulated in his book's sensational title. When "War is a Racket" was first published in 1935, Butler was the most decorated American soldier of his time. He had lead several successful military operations in the Caribbean and in Central America, as well as in Europe during the First World War. Despite his success and his heroic status, however, Butler came away from these experiences with a deeply troubled view of both the purpose and the results of warfare.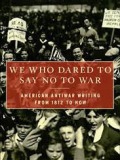 We Who Dared to Say No to War: American Antiwar Writing from 1812 to Now

by Murray Polner & Tom Woods
Buy It


We Who Dared to Say No to War
uncovers some of the forgotten but compelling body of work from the American antiwar tradition—speeches, articles, poetry, book excerpts, political cartoons, and more—from people throughout our history who have opposed war. Beginning with the War of 1812, these selections cover every major American war up to the present and come from both the left and the right, from religious and secular viewpoints. There are many surprises, including a forgotten letter from a Christian theologian urging Confederate President Jefferson Davis to exempt Christians from the draft and a speech by Abraham Lincoln opposing the 1848 Mexican War. Among others, Daniel Webster, Mark Twain, Andrew Carnegie, Grover Cleveland, Eugene Debs, Robert Taft, Paul Craig Roberts, Patrick Buchanan, and Country Joe and the Fish make an appearance. This first-ever anthology of American antiwar writing offers the full range of the subject's richness and variety.
Get Involved
If you like what we do and want to support us, then you are a fine humanitarian. Click the link below to find out more.
Support the liberty movement
about

Liberty Portal

Liberty Portal is a gateway for free markets and free thinking. We aggregate open-sourced content to promote and popularize important lessons from economics, philosophy, history and more.