Book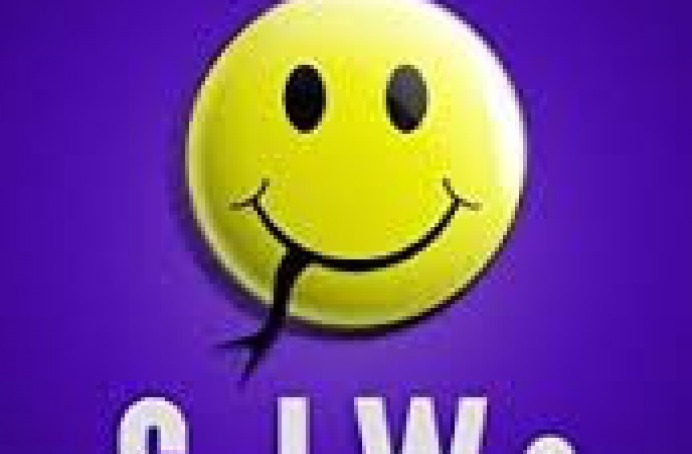 SJWs Always Lie
Social Justice Warriors have plagued mankind for more than 150 years, but only in the last 30 years has their ideology become dominant in the West. Having invaded one institution of the cultural high ground after another, from corporations and churches to video games and government, there is nowhere that remains entirely free of their intolerant thought and speech policing. Because the SJW agenda of diversity, tolerance, inclusiveness, and equality flies in the face of both science and observable reality, SJWs relentlessly work to prevent normal people from thinking or speaking in any manner that will violate their ever-mutating Narrative. They police science, philosophy, technology, and even history in order to maintain the pretense that their agenda remains inevitable in a modern world that contradicts it on a daily basis. The book is named after the First Law of SJW: SJWs always lie. SJWS ALWAYS LIE is a useful guide to understanding, anticipating, and surviving SJW attacks from the perspective of a man who has not only survived, but thrived, after experiencing multiple attempts by Social Justice Warriors to disqualify, discredit, and disemploy him in the same manner they have successfully attacked Nobel Laureates, technology CEOs, broadcasters, sports commentators, school principals, and policemen. It analyzes well-known SJW attacks as well as the two most successful examples of resistance to the SJW Narrative, #GamerGate and Sad Puppies. Written by Vox Day, Supreme Dark Lord of the Evil Legion of Evil and three-time Hugo nominee who is described as the most hated man in science fiction by Black Gate and The Wall Street Journal, SJWS ALWAYS LIE is a powerful weapon in the cultural war against the thought police.
about

Liberty Portal

Liberty Portal is a gateway for free markets and free thinking. We aggregate open-sourced content to promote and popularize important lessons from economics, philosophy, history and more.
suggested
Michael Malice
Dear Reader: The Unauthorized Autobiography of Kim Jong Il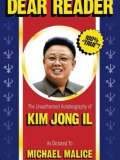 No country is as misunderstood as North Korea, and no modern tyrant has remained more mysterious than the Dear Leader, Kim Jong Il. Now, celebrity ghostwriter Michael Malice pulls back the curtain to expose the life story of the "Incarnation of Love and Morality." Taken directly from books spirited out of Pyongyang,
DEAR READER
is a carefully reconstructed first-person account of the man behind the mythology.
From his miraculous rainbow-filled birth during the fiery conflict of World War II, Kim Jong Il watched as his beloved Korea finally earned its freedom from the cursed Japanese. Mere years later, the wicked US imperialists took their chance at conquering the liberated nation—with devastating results. But that's only the beginning of the Dear Leader's story.
Read more


Jason L. Riley
Please Stop Helping Us: How Liberals Make It Harder For Blacks To Succeed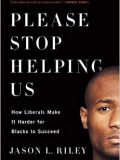 Why is it that so many efforts by liberals to lift the black underclass not only fail, but often harm the intended beneficiaries?
In
Please Stop Helping Us
, Jason L. Riley examines how well-intentioned welfare programs are in fact holding black Americans back. Minimum-wage laws may lift earnings for people who are already employed, but they price a disproportionate number of blacks out of the labor force. Affirmative action in higher education is intended to address past discrimination, but the result is fewer black college graduates than would otherwise exist. And so it goes with everything from soft-on-crime laws, which make black neighborhoods more dangerous, to policies that limit school choice out of a mistaken belief that charter schools and voucher programs harm the traditional public schools that most low-income students attend.
In theory these efforts are intended to help the poor—and poor minorities in particular. In practice they become massive barriers to moving forward.
Please Stop Helping Us
lays bare these counterproductive results. People of goodwill want to see more black socioeconomic advancement, but in too many instances the current methods and approaches aren't working. Acknowledging this is an important first step.
Read more


Robert Kiyosaki
Rich Dad, Poor Dad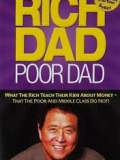 Rich Dad Poor Dad, the #1 Personal Finance book of all time, tells the story of Robert Kiyosaki and his two dads—his real father and the father of his best friend, his rich dad—and the ways in which both men shaped his thoughts about money and investing. The book explodes the myth that you need to earn a high income to be rich and explains the difference between working for money and having your money work for you.
Read more


support
If you like what we do and want to support us, then you are a fine humanitarian. Click the link below to find out more.
Support the liberty movement