Book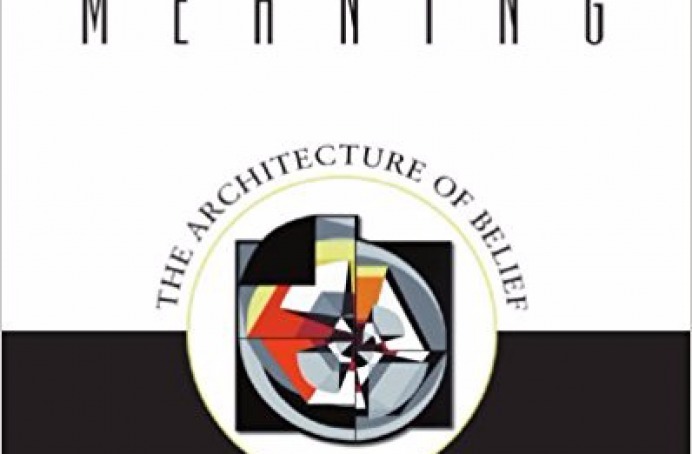 Maps of Meaning: The Architecture of Belief
about

Liberty Portal

Liberty Portal is a gateway for free markets and free thinking. We aggregate open-sourced content to promote and popularize important lessons from economics, philosophy, history and more.
suggested
Christina Hoff Sommers
The War Against Boys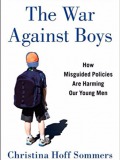 An updated and revised edition of the controversial classic--now more relevant than ever--argues that boys are the ones languishing socially and academically, resulting in staggering social and economic costs.
Girls and women were once second-class citizens in the nation's schools. Americans responded w ith concerted efforts to give girls and women the attention and assistance that was long overdue. Now, after two major waves of feminism and decades of policy reform, women have made massive strides in education. Today they outperform men in nearly every measure of social, academic, and vocational well-being.
Christina Hoff Sommers contends that it's time to take a hard look at present-day realities and recognize that boys need help. Called "provocative and controversial . . . impassioned and articulate" ("The Christian Science M"onitor), this edition of "The War Against Boys" offers a new preface and six radically revised chapters, plus updates on the current status of boys throughout the book.
Sommers argues that the problem of male underachievement is persistent and worsening. Among the new topics Sommers tackles: how the war against boys is harming our economic future, and how boy-averse trends such as the decline of recess and zero-tolerance disciplinary policies have turned our schools into hostile environments for boys. As our schools become more feelings-centered, risk-averse, competition-free, and sedentary, they move further and further from the characteristic needs of boys. She offers realistic, achievable solutions to these problems that include boy-friendly pedagogy, character and vocational education, and the choice of single-sex classrooms.
"The War Against Boys" is an incisive, rigorous, and heartfelt argument in favor of recognizing and confronting a new reality: boys are languishing in education and the price of continued neglect is economically and socially prohibitive.
Read more


FA Hayek
The Fatal Conceit: The Errors Of Socialism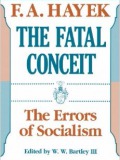 Hayek gives the main arguments for the free-market case and presents his manifesto on the "errors of socialism." Hayek argues that socialism has, from its origins, been mistaken on factual, and even on logical, grounds and that its repeated failures in the many different practical applications of socialist ideas that this century has witnessed were the direct outcome of these errors. He labels as the "fatal conceit" the idea that "man is able to shape the world around him according to his wishes."
"The achievement of
The Fatal Conceit
is that it freshly shows why socialism must be refuted rather than merely dismissed—then refutes it again."—David R. Henderson,
Fortune
.
"Fascinating. . . . The energy and precision with which Mr. Hayek sweeps away his opposition is impressive."—Edward H. Crane,
Wall Street Journal
F. A. Hayek is considered a pioneer in monetary theory, the preeminent proponent of the libertarian philosophy, and the ideological mentor of the Reagan and Thatcher "revolutions."
Read more


Steven Levitt & Stephen Dubner
Super Freakonomics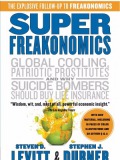 Freakonomics
lived on the

New York Times

bestseller list for an astonishing two years. Now authorsSteven D. Levitt and Stephen J. Dubner return with more iconoclastic insights and observations inSuperFreakonomics—the long awaited follow-up to their

New York Times

Notable blockbuster. Based on revolutionary research and original studies

SuperFreakonomics

promises to once again challenge our view of the way the world

really

works.
Read more


support
If you like what we do and want to support us, then you are a fine humanitarian. Click the link below to find out more.
Support the liberty movement