Book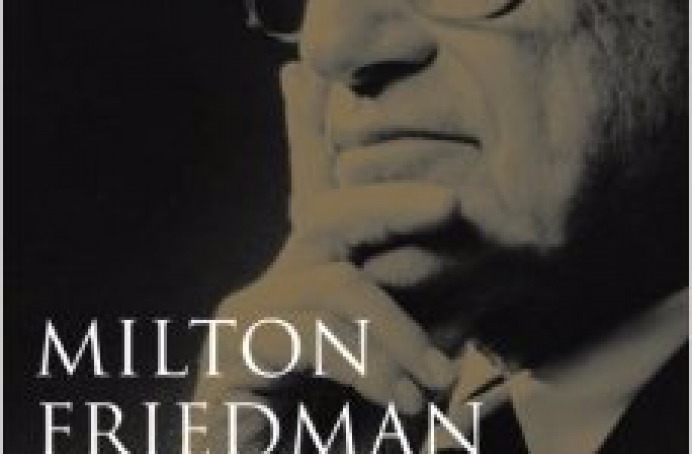 Capitalism And Freedom
Selected by the
Times Literary Supplement
as one of the "hundred most influential books since the war"
How can we benefit from the promise of government while avoiding the threat it poses to individual freedom? In this classic book, Milton Friedman provides the definitive statement of his immensely influential economic philosophy—one in which competitive capitalism serves as both a device for achieving economic freedom and a necessary condition for political freedom. The result is an accessible text that has sold well over half a million copies in English, has been translated into eighteen languages, and shows every sign of becoming more and more influential as time goes on.
about

Liberty Portal

Liberty Portal is a gateway for free markets and free thinking. We aggregate open-sourced content to promote and popularize important lessons from economics, philosophy, history and more.
suggested
Henry Hazlitt
Economics In One Lesson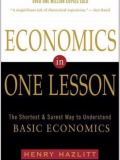 A million copy seller, Henry Hazlitt's classic primer is an essential guide to the basics of economic theory. A fundamental influence on modern libertarianism, Hazlitt defends capitalism and the free market from economic myths that persist to this day.
Considered among the leading economic thinkers of the "Austrian School," which includes Carl Menger, Ludwig von Mises, Friedrich (F.A.) Hayek, and others, Henry Hazlitt (1894-1993), was a libertarian philosopher, an economist, and a journalist. He was the founding vice-president of the Foundation for Economic Education and an early editor of
The Freeman
magazine, an influential libertarian publication. Hazlitt wrote
Economics in One Lesson
, his seminal work, in 1946. Concise and instructive, it is also deceptively prescient and far-reaching in its efforts to dissemble economic fallacies that are so prevalent they have almost become a new orthodoxy.
Many current economic commentators across the political spectrum have credited Hazlitt with foreseeing the collapse of the global economy which occurred more than 50 years after the initial publication of
Economics in One Lesson
. Hazlitt's focus on non-governmental solutions, strong — and strongly reasoned — anti-deficit position, and general emphasis on free markets, economic liberty of individuals, and the dangers of government intervention make
Economics in One Lesson
, every bit as relevant and valuable today as it has been since publication.
Read more


Matt Kibbe
Don't Hurt People and Don't Take Their Stuff: A Libertarian Manifesto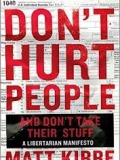 In this essential manifesto of the new libertarian movement, New York Times bestselling author and president of FreedomWorks Matt Kibbe makes a stand for individual liberty and shows us what we must do to preserve our freedom.
Don't Hurt People and Don't Take Their Stuff is a rational yet passionate argument that defends the principles upon which America was founded—principles shared by citizens across the political spectrum. The Constitution grants each American the right to self-determination, to be protected from others whose actions are destructive to their lives and property. Yet as Kibbe persuasively shows, the political and corporate establishment consolidates its power by infringing upon our independence—from taxes to regulations to spying—ultimately eroding the ideals, codified in law, that have made the United States unique in history.
Kibbe offers a surefire plan for reclaiming our inalienable rights and regaining control of our lives, grounded in six simple rules:
Don't hurt people:

Free people just want to be left alone, not hassled or harmed by someone else with an agenda or designs over their life and property.
Don't take people's stuff:

America's founders fought to ensure property rights and our individual right to the fruits of our labors.
Take responsibility:

Liberty takes responsibility. Don't sit around waiting for someone else to solve your problems.
Work for it:

For every action there is an equal reaction. Work hard and you'll be rewarded.
Mind your own business:

Free people live and let live.
Fight the power:

Thanks to the Internet and the decentralization of knowledge, there are more opportunities than ever to take a stand against corrupt authority.
Read more


Chase Rachels, Christopher Chase Rachels, and Stephan N. Kinsella
A Spontaneous Order: The Capitalist Case for a Stateless Society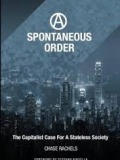 A Spontaneous Order: The Capitalist Case for a Stateless Society is an astonishingly concise, rigorous, and accessible presentation of anarcho-capitalist ideals. It covers a wide range of topics including: Money and Banking, Monopolies and Cartels, Insurance, Health Care, Law, Security, Poverty, Education, Environmentalism, and more! To enjoy this compelling read requires no previous political, philosophical, or economic knowledge as all uncommon concepts are defined and explained in a simple yet uncompromising manner. Take heed, this work is liable to cause radical paradigm shifts in your understanding of both the State and Free Market.
Read more


support
If you like what we do and want to support us, then you are a fine humanitarian. Click the link below to find out more.
Support the liberty movement