Book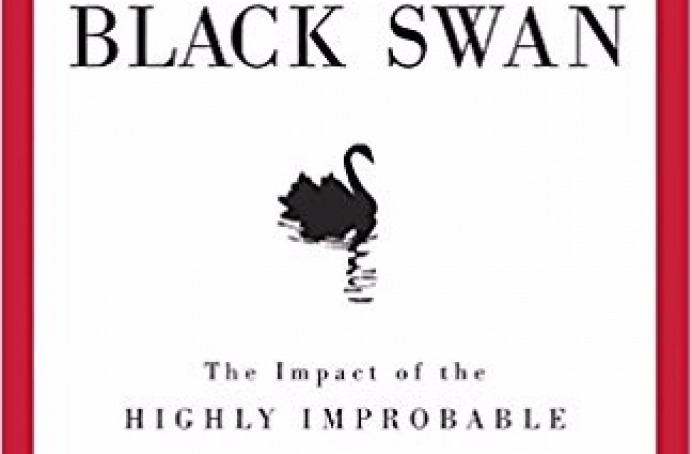 The Black Swan
A black swan is an event, positive or negative, that is deemed improbable yet causes massive consequences. In this groundbreaking and prophetic book, Taleb shows in a playful way that Black Swan events explain almost everything about our world, and yet we—especially the experts—are blind to them. In this second edition, Taleb has added a new essay,
On Robustness and Fragility
, which offers tools to navigate and exploit a Black Swan world.
about

Liberty Portal

Liberty Portal is a gateway for free markets and free thinking. We aggregate open-sourced content to promote and popularize important lessons from economics, philosophy, history and more.
suggested
Chase Rachels, Christopher Chase Rachels, and Stephan N. Kinsella
A Spontaneous Order: The Capitalist Case for a Stateless Society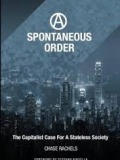 A Spontaneous Order: The Capitalist Case for a Stateless Society is an astonishingly concise, rigorous, and accessible presentation of anarcho-capitalist ideals. It covers a wide range of topics including: Money and Banking, Monopolies and Cartels, Insurance, Health Care, Law, Security, Poverty, Education, Environmentalism, and more! To enjoy this compelling read requires no previous political, philosophical, or economic knowledge as all uncommon concepts are defined and explained in a simple yet uncompromising manner. Take heed, this work is liable to cause radical paradigm shifts in your understanding of both the State and Free Market.
Read more

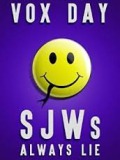 Social Justice Warriors have plagued mankind for more than 150 years, but only in the last 30 years has their ideology become dominant in the West. Having invaded one institution of the cultural high ground after another, from corporations and churches to video games and government, there is nowhere that remains entirely free of their intolerant thought and speech policing. Because the SJW agenda of diversity, tolerance, inclusiveness, and equality flies in the face of both science and observable reality, SJWs relentlessly work to prevent normal people from thinking or speaking in any manner that will violate their ever-mutating Narrative. They police science, philosophy, technology, and even history in order to maintain the pretense that their agenda remains inevitable in a modern world that contradicts it on a daily basis. The book is named after the First Law of SJW: SJWs always lie. SJWS ALWAYS LIE is a useful guide to understanding, anticipating, and surviving SJW attacks from the perspective of a man who has not only survived, but thrived, after experiencing multiple attempts by Social Justice Warriors to disqualify, discredit, and disemploy him in the same manner they have successfully attacked Nobel Laureates, technology CEOs, broadcasters, sports commentators, school principals, and policemen. It analyzes well-known SJW attacks as well as the two most successful examples of resistance to the SJW Narrative, #GamerGate and Sad Puppies. Written by Vox Day, Supreme Dark Lord of the Evil Legion of Evil and three-time Hugo nominee who is described as the most hated man in science fiction by Black Gate and The Wall Street Journal, SJWS ALWAYS LIE is a powerful weapon in the cultural war against the thought police.
Read more


Michal Malice
The White Pill
The Russian Revolution was as red as blood. The Bolsheviks promised that they were building a new society, a workers' paradise that would change the nature of mankind itself. What they ended up constructing was the largest prison that the world had ever seen, a Union of Soviet Socialist Republics that spanned half the globe. It was a country where people's lives meant nothing, less than nothing—and they knew it. But no matter what atrocity that the Soviets committed—the secret police, the torture chambers, the show trials, the labor camps and the mass starvation—there was always someone in the West rushing to justify their bloodshed. For decades it seemed perfectly obvious that the USSR wasn't going anywhere—until it vanished from the face of the earth, gradually and then suddenly. This is the story of the rise and fall of that evil empire, and why it is so important for the good to never give up hope. This is the white pill.
Read more


support
If you like what we do and want to support us, then you are a fine humanitarian. Click the link below to find out more.
Support the liberty movement