Book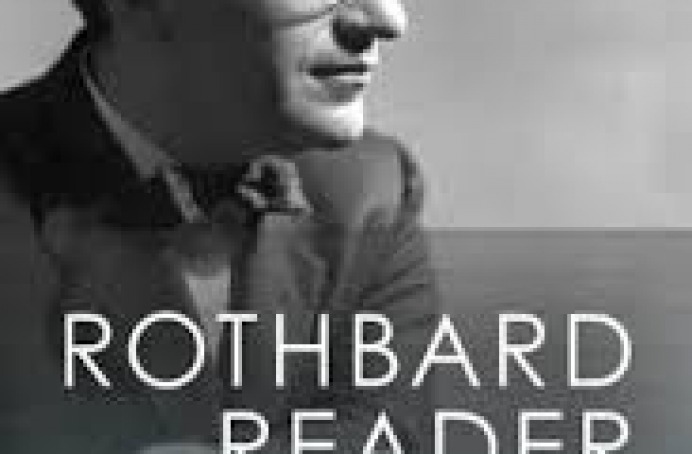 The Rothbard Reader
Few economists manage to produce a body of work that boasts a serious following twenty years after their deaths. Murray N. Rothbard is a rare exception. More than two decades since his passing, his influence lives on, both in the work of a new generation of social scientists, and among a growing number of the general public.
One reason for Rothbard's continuing popularity is his ability to reach across disciplines, and to connect them: unlike many contemporary economists, who specialize in increasingly narrow fields within the science, Rothbard's research agenda was expansive and interdisciplinary, covering most of the social sciences and humanities.
Some readers of this book will already be familiar with Rothbard's major works, such as his path-breaking treatise on economics, Man, Economy, and State. Yet Rothbard also produced hundreds of shorter works for both academic and popular audiences. Unfortunately, many lack the time to explore his writings; what's more, his oeuvre is so enormous it is often difficult to know where to begin.
This book aims to solve these problems by providing a window into Rothbard's achievements in the social sciences, humanities, and beyond. It includes introductory, intermediate, and advanced material, to ensure the book can be enjoyed by readers of all levels of understanding and familiarity with Rothbard's work. Therefore although it is intended primarily for newcomers, veteran readers will also find much to discover or re-discover in these pages.
The individual articles in this collection can be read in any order; with that in mind, we propose two ways to explore them. Those new to Rothbard's writing may want to begin with the shorter, more accessible chapters that interest them most, before continuing on to more difficult topics. However, we have intentionally arranged the articles and sections so that readers who prefer a systematic discussion, or who are already acquainted with Rothbard's ideas, can read the book cover to cover.
The volume begins with a personal look at Rothbard's life and work, as told in his own words. The opening section, "Rothbard: Man, Economist, and Anti-Statist," brings together three rare interviews, each highlighting different aspects of his unique personality and worldview. Readers will soon recognize an overarching theme running through Rothbard's life and work: a passion for liberty, a unifying principle in his thought, no matter the discipline.
This commitment can be seen further in the next section, "Foundations of Social Science and the Free Society." In the first essay, Rothbard stresses "The Discipline of Liberty" as the foundation for the study of humanity. This central interest serves as inspiration and foundation for the project that follows, namely, an outline of the human sciences and their primary method of investigation: praxeology.
Although Rothbard wrote on many subjects, his training—and heart—were in economics, and so too are the majority of the writings in this collection. The next two sections provide a concise exposition of economic theory, beginning with individual value and choice. They explore in turn Rothbard's insights into the "Principles of Economics and Government Intervention" and "Money, Banking, and the Business Cycle." Together, these chapters provide a brief overview of Rothbard's more comprehensive account of economic theory in Man, Economy, and State.
Austrian economists have always been fascinated by the history of their science, and Rothbard was no exception. In fact, his writings on the subject are among his most original and controversial. The section devoted to the "History of Economic Thought" surveys the contributions of many influential economists, outlining the development of economics from mercantilism to the modern Austrian school.
However, Rothbard's historical interests extended far beyond the history of economic doctrines. The section on "Economic History" illustrates how he consistently a
about

Liberty Portal

Liberty Portal is a gateway for free markets and free thinking. We aggregate open-sourced content to promote and popularize important lessons from economics, philosophy, history and more.
suggested
Robert Murphy & Don Boudreaux
Choice: Cooperation, Enterprise, and Human Action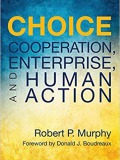 Human Action
—a treatise on laissez-faire capitalism by Ludwig von Mises—is a historically important and classic publication on economics, and yet it can be an intimidating work due to its length and formal style.
Choice: Cooperation, Enterprise, and Human Action
, however, skillfully relays the main insights from
Human Action
in a style that will resonate with modern readers. The book assumes no prior knowledge in economics or other fields, and, when necessary, it provides the historical and scholarly context necessary to explain the contribution Mises makes on a particular issue. To faithfully reproduce the material in
Human Action
, this work mirrors its basic structure, providing readers with an enjoyable and educational introduction to the life's work of one of history's most important economists.
Read more


Murray Rothbard
The Ethics Of Liberty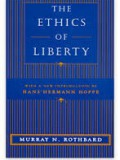 In recent years, libertarian impulses have increasingly influenced national and economic debates, from welfare reform to efforts to curtail affirmative action. Murray N. Rothbard's classic The Ethics of Liberty stands as one of the most rigorous and philosophically sophisticated expositions of the libertarian political position.
What distinguishes Rothbard's book is the manner in which it roots the case for freedom in the concept of natural rights and applies it to a host of practical problems. An economist by profession, Rothbard here proves himself equally at home with philosophy. And while his conclusions are radical—that a social order that strictly adheres to the rights of private property must exclude the institutionalized violence inherent in the state—his applications of libertarian principles prove surprisingly practical for a host of social dilemmas, solutions to which have eluded alternative traditions.
The Ethics of Liberty authoritatively established the anarcho-capitalist economic system as the most viable and the only principled option for a social order based on freedom. This edition is newly indexed and includes a new introduction that takes special note of the Robert Nozick-Rothbard controversies.
Read more


H.L. Mencken
Notes on Democracy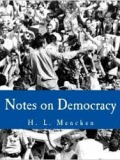 Even if you think you have read it all, this book will rattle you to the very core, for it causes a rethinking of the whole structure of the political system. But Mencken also shows that he is more than a cynic, contrary to his reputation. What shines through this treatise is a deep attachment to liberty and a search for some way to protect it from the attack of the mob, which he regards as liberty's greatest enemy.
If there really were a banned book list in the annals of American statescraft, this would surely be on it. It is not for the faint of heart. Read it, and pass it around, as a revolutionary act.
Read more


support
If you like what we do and want to support us, then you are a fine humanitarian. Click the link below to find out more.
Support the liberty movement