Video
Ep. 11 - Behind The Curtain - A Philosophy of Freedom
about

Liberty Portal

Liberty Portal is a gateway for free markets and free thinking. We aggregate open-sourced content to promote and popularize important lessons from economics, philosophy, history and more.
suggested
Feb 2, 2021
Did Jen Psaki Just Encourage Big Tech Social Media Censorship? | DIRECT MESSAGE | Rubin Report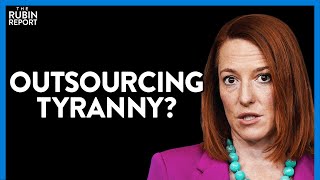 Feb 21, 2021
Gina Carano TELLS ALL in Ben Shapiro Interview
Aug 24, 2021
The Continuing Cost Of Afghanistan - Part Of The Problem #771
support
If you like what we do and want to support us, then you are a fine humanitarian. Click the link below to find out more.
Support the liberty movement