Book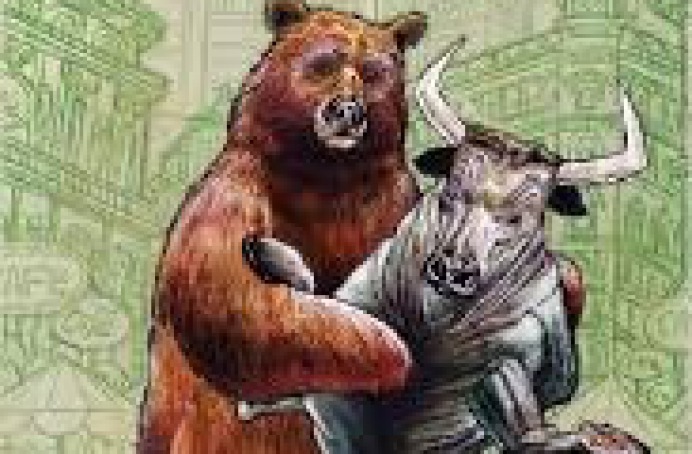 A Viennese Waltz Down Wall Street
This book is written for investors but any liberty-minded reader should appreciate Dr. Skousen's excellent chapters covering the major contributors of the Austrian school of economics.
about

Liberty Portal

Liberty Portal is a gateway for free markets and free thinking. We aggregate open-sourced content to promote and popularize important lessons from economics, philosophy, history and more.
suggested
David Stockman
The Great Deformation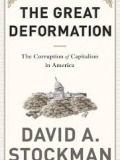 The Great Deformation
is a searing look at Washington's craven response to the recent myriad of financial crises and fiscal cliffs. It counters conventional wisdom with an eighty-year revisionist history of how the American state—especially the Federal Reserve—has fallen prey to the politics of crony capitalism and the ideologies of fiscal stimulus, monetary central planning, and financial bailouts. These forces have left the public sector teetering on the edge of political dysfunction and fiscal collapse and have caused America's private enterprise foundation to morph into a speculative casino that swindles the masses and enriches the few.
Defying right- and left-wing boxes, David Stockman provides a catalogue of corrupters and defenders of sound money, fiscal rectitude, and free markets. The former includes Franklin Roosevelt, who fathered crony capitalism; Richard Nixon, who destroyed national financial discipline and the Bretton Woods gold-backed dollar; Fed chairmen Greenspan and Bernanke, who fostered our present scourge of bubble finance and addiction to debt and speculation; George W. Bush, who repudiated fiscal rectitude and ballooned the warfare state via senseless wars; and Barack Obama, who revived failed Keynesian "borrow and spend" policies that have driven the national debt to perilous heights. By contrast, the book also traces a parade of statesmen who championed balanced budgets and financial market discipline including Carter Glass, Harry Truman, Dwight Eisenhower, Bill Simon, Paul Volcker, Bill Clinton, and Sheila Bair.
Stockman's analysis skewers Keynesian spenders and GOP tax-cutters alike, showing how they converged to bloat the welfare state, perpetuate the military-industrial complex, and deplete the revenue base—even as the Fed's massive money printing allowed politicians to enjoy "deficits without tears." But these policies have also fueled new financial bubbles and favored Wall Street with cheap money and rigged stock and bond markets, while crushing Main Street savers and punishing family budgets with soaring food and energy costs.
The Great Deformation
explains how we got here and why these warped, crony capitalist policies are an epochal threat to free market prosperity and American political democracy.
Read more


Steven Levitt & Stephen Dubner
Super Freakonomics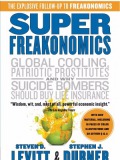 Freakonomics
lived on the

New York Times

bestseller list for an astonishing two years. Now authorsSteven D. Levitt and Stephen J. Dubner return with more iconoclastic insights and observations inSuperFreakonomics—the long awaited follow-up to their

New York Times

Notable blockbuster. Based on revolutionary research and original studies

SuperFreakonomics

promises to once again challenge our view of the way the world

really

works.
Read more


Ludwig Von Mises
The Anti-Capitalistic Mentality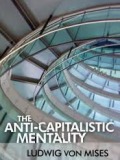 In 1954, after a lifetime of serious theoretical work in economic science, Mises turned his attention to one of the great puzzles of all time: discovering why the intellectuals hate capitalism. The result is this socio-psycho-cultural analysis informed by economic theory. Mises explores answers from a wide variety of angles, and discusses the nature of academic institutions, popular culture, and how vices like jealousy and envy affect theory. All play a role in preventing people from seeing the self-evident benefits of economic freedom relative to controls. His comments on the resentment of the intellectuals cut very deeply. Mises shrewdly teases the anti-capitalist bias out of contemporary fiction and popular culture generally. In the course of his narrative, he explains aspects of the market that have generally eluded even its defenders. For example, is it true that markets dumb down the culture, exalting trashy novels and movies over higher-brow fare? Mises points out that the tastes of the masses will always and everywhere be lower than those educated and cultivated to love higher culture. But, he says, the glory of capitalism is that it brings to every sector what it wants and needs, and more of it than any other system. So, yes, there will be more trash, but also more great work as well. It is a matter of availability: Under socialism, nothing is available. Under capitalism, choice seems nearly infinite. His is quite subtle in his analysis here and throughout. It's remarkable how his narrative applies in our time, even more than when it was written. The style of this volume is more casual than you will find elsewhere. In some sense, it is more thrilling for it. The reader senses that Mises has unleashed a lifetime of frustration here, and shined a very bright light on some dark corners of opinion. The contents of this volume include: I. The Social Characteristics of Capitalism and the Psychological Causes of Its Vilification 1. The Sovereign Consumer 2. The Urge for Economic Betterment 3. Status Society and Capitalism 4. The Resentment of Frustrated Ambition 5. The Resentment of the Intellectuals 6. The Anti-capitalistic Bias of American Intellectuals 7. The Resentment of the White-Collar Workers 8. The Resentment of "Cousins" 9. The Communism of Broadway and Hollywood 10. The Non-Economic Objections to Capitalism 11. Ant-Communism vs. Capitalism II. The Ordinary Man's Social Philosophy 1. Capitalism as it is and as it is Seen by the Common Man 2. The Anti-capitalistic Front III. Literature Under Capitalism 1. The Market for Literary Products 2. Success on the Book Market 3. Remarks about the Detective Stories 4. Freedom of the Press 5. The Bigotry of the Literati 6. The "Social" Novels and Plays
Read more


support
If you like what we do and want to support us, then you are a fine humanitarian. Click the link below to find out more.
Support the liberty movement