Book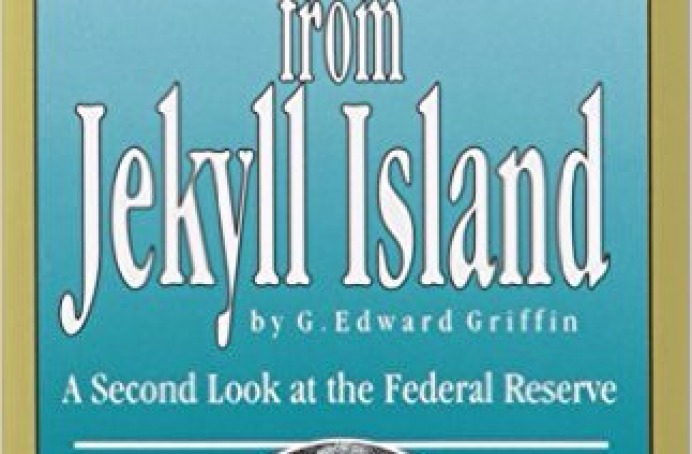 The Creature From Jekyll Island
Where does money come from? Where does it go? Who makes it? The money magicians' secrets are unveiled. We get a close look at their mirrors and smoke machines, their pulleys, cogs, and wheels that create the grand illusion called money. A dry and boring subject? Just wait! You'll be hooked in five minutes. Reads like a detective story - which it really is. But it's all true. This book is about the most blatant scam of all history. It's all here: the cause of wars, boom-bust cycles, inflation, depression, prosperity. Creature from Jekyll Island is a "must read." Your world view will definitely change. You'll never trust a politician again - or a banker.
about

Liberty Portal

Liberty Portal is a gateway for free markets and free thinking. We aggregate open-sourced content to promote and popularize important lessons from economics, philosophy, history and more.
suggested
Walter Block
Defending The Undefendable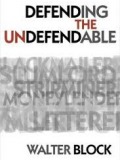 Professor Block's book is in a new edition from the Mises Institute, completely reset and beautifully laid out in an edition worthy of its contents.
It is among the most famous of the great defenses of victimless crimes and controversial economic practices, from profiteering and gouging to bribery and blackmail. However, beneath the surface, this book is also an outstanding work of microeconomic theory that explains the workings of economic forces in everyday events and affairs.
Murray Rothbard explains why:
"Defending the Undefendable performs the service of highlighting, the fullest and starkest terms, the essential nature of the productive services performed by all people in the free market. By taking the most extreme examples and showing how the Smithian principles work even in these cases, the book does far more to demonstrate the workability and morality of the free market than a dozen sober tomes on more respectable industries and activities. By testing and proving the extreme cases, he all the more illustrates and vindicates the theory."
F.A. Hayek agreed, writing the author as follows: "Looking through Defending the Undefendable made me feel that I was once more exposed to the shock therapy by which, more than fifty years ago, the late Ludwig von Mises converted me to a consistent free market position. … Some may find it too strong a medicine, but it will still do them good even if they hate it. A real understanding of economics demands that one disabuses oneself of many dear prejudices and illusions. Popular fallacies in economic frequently express themselves in unfounded prejudices against other occupations, and showing the falsity of these stereotypes you are doing a real services, although you will not make yourself more popular with the majority."
Read more


Jordan B. Peterson
12 Rules for Life: An Antidote to Chaos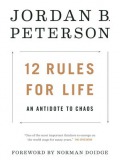 What does everyone in the modern world need to know? Renowned psychologist Jordan B. Peterson's answer to this most difficult of questions uniquely combines the hard-won truths of ancient tradition with the stunning revelations of cutting-edge scientific research.
Humorous, surprising and informative, Dr. Peterson tells us why skateboarding boys and girls must be left alone, what terrible fate awaits those who criticize too easily, and why you should always pet a cat when you meet one on the street.
What does the nervous system of the lowly lobster have to tell us about standing up straight (with our shoulders back) and about success in life? Why did ancient Egyptians worship the capacity to pay careful attention as the highest of gods? What dreadful paths do people tread when they become resentful, arrogant and vengeful? Dr. Peterson journeys broadly, discussing discipline, freedom, adventure and responsibility, distilling the world's wisdom into 12 practical and profound rules for life.
12 Rules for Life
shatters the modern commonplaces of science, faith and human nature, while transforming and ennobling the mind and spirit of its readers.
Read more


Frederic Delavier
Strength Training Anatomy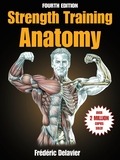 Over two million people have turned to Strength Training Anatomy for an inside look at how the body performs during exercise. Now with new exercises, stretches, and exercise variations, and with more of Frédéric Delavier's signature art, the fourth edition of this classic work sets the standard by which all other strength training resources will be judged.

No other resource combines the visual detail of top anatomy texts with expert strength training advice. Over 700 anatomical illustrations, including 90 new to this edition, depict 231 exercises and variations to reveal the primary muscles involved as well as all the relevant surrounding structures, including bones, ligaments, tendons, and connective tissue.
Read more


support
If you like what we do and want to support us, then you are a fine humanitarian. Click the link below to find out more.
Support the liberty movement