Book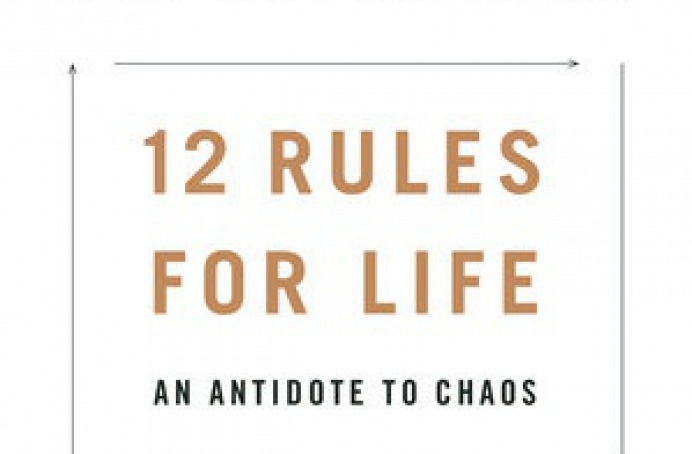 12 Rules for Life: An Antidote to Chaos
What does everyone in the modern world need to know? Renowned psychologist Jordan B. Peterson's answer to this most difficult of questions uniquely combines the hard-won truths of ancient tradition with the stunning revelations of cutting-edge scientific research.
Humorous, surprising and informative, Dr. Peterson tells us why skateboarding boys and girls must be left alone, what terrible fate awaits those who criticize too easily, and why you should always pet a cat when you meet one on the street.
What does the nervous system of the lowly lobster have to tell us about standing up straight (with our shoulders back) and about success in life? Why did ancient Egyptians worship the capacity to pay careful attention as the highest of gods? What dreadful paths do people tread when they become resentful, arrogant and vengeful? Dr. Peterson journeys broadly, discussing discipline, freedom, adventure and responsibility, distilling the world's wisdom into 12 practical and profound rules for life.
12 Rules for Life
shatters the modern commonplaces of science, faith and human nature, while transforming and ennobling the mind and spirit of its readers.
about

Liberty Portal

Liberty Portal is a gateway for free markets and free thinking. We aggregate open-sourced content to promote and popularize important lessons from economics, philosophy, history and more.
suggested
Naked Nutrition
Naked Whey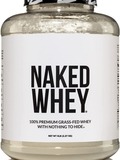 ONLY ONE INGREDIENT: 100% Grass Fed Pure Whey Protein with zero additives. Naked Whey no artificial sweeteners, flavors, or colors and is GMO-Free, No rBGH or rBST, Soy Free and Gluten-Free.
ALL NATURAL WHEY: Our Grass Fed Whey is sourced from small dairy farms in California to bring you a non-denatured whey packed full of essential amino acids, clean protein and glutathione.
MAXIMUM NUTRITION: 25g of Protein, 2g of Sugar, 3g of Carbs, 120 Calories, and 5.9g of BCAAs (branched-chain amino acids) per serving.
COLD PROCESSED: Unlike most whey protein powders, Naked Whey is cold processed to ensure zero contamination from chemical detergents (no acid or bleach), synthetic additives, or heavy metals, and this maintains important naturally occurring growth factors.
THE PERFECT WORKOUT PARTNER: Create pre and post workout whey shakes, smoothies and recipes to take your muscle gains and recovery to new heights.
Read more


Doug McGuff & Robert Murphy
The Primal Prescription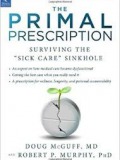 It's no secret that the U.S. health care system is in a state of disrepair, but the rabbit hole goes deeper than even the staunchest critics may realize. In Primal Prescription, authors Doug McGuff, MD and Robert P. Murphy, PhD, combine their expertise in economics and medicine to offer a shocking, disturbing, and ultimately enlightening view into America's health care system. You'll discover the real history of what went wrong with U.S. health care and insurance, and why current efforts to clean up the mess are only making things worse.
But far from leaving you feeling helpless at the dismal―and sometimes deadly―state of affairs,Primal Prescription equips you with both the knowledge to understand the health care conundrum and the tools for navigating your way out of it. McGuff and Murphy offer an evidence-based "game plan" for taking control of your own medical care, protecting yourself and your loved ones regardless of what the future holds for the rest of the nation.
Whether you're currently tangled in America's broken health care system or simply trying to avoid its clutches, Primal Prescription is a must-have resource for taking your health into your own hands.
(Doug McGuff, MD, and Robert Murphy, Ph.D)
Read more


Ludwig Von Mises
Human Action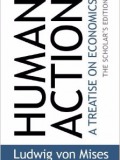 The great book first appeared in German in 1940 and then disappeared, only to reappear in English in 1949. It was a sensation, the largest and most scientific defense of human freedom ever published. And now, in 2010, the seemingly impossible has happened: Human Action, the masterwork of the ages, is in a pocketbook edition at a ridiculously low price.
History might record that this edition is the one that changed the world. Mises's fantastic and timeless treatise has never been in a more portable, giftable edition.
Just imagine: giving or receiving this gem, this treasure, as a stocking stuffer!
This is not a reduction. It is the full treatise from front to back, the mind-blowing explanation of the economics of freedom, right in the palm of your hand.
Stock up! We've prepared for mass distribution.
Read more


support
If you like what we do and want to support us, then you are a fine humanitarian. Click the link below to find out more.
Support the liberty movement