Book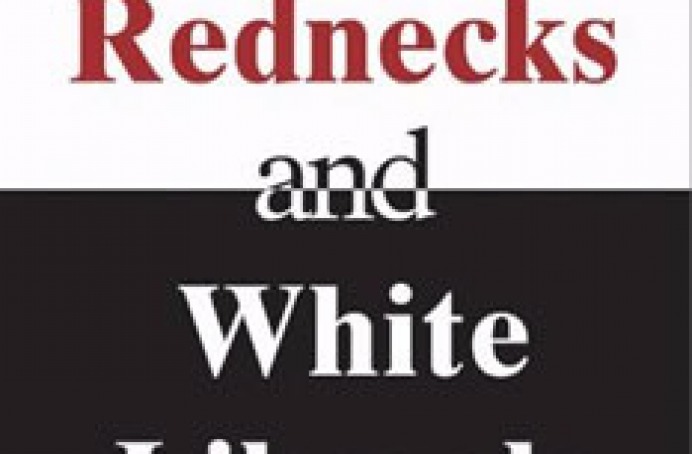 Black Rednecks and White Liberals
This explosive new book challenges many of the long-prevailing assumptions about blacks, about Jews, about Germans, about slavery, and about education. Plainly written, powerfully reasoned, and backed with a startling array of documented facts, Black Rednecks and White Liberals takes on not only the trendy intellectuals of our times but also such historic interpreters of American life as Alexis de Tocqueville and Frederick Law Olmsted. In a series of long essays, this book presents an in-depth look at key beliefs behind many mistaken and dangerous actions, policies, and trends. It presents eye-opening insights into the historical development of the ghetto culture that is today wrongly seen as a unique black identity--a culture cheered on toward self-destruction by white liberals who consider themselves "friends" of blacks. An essay titled "The Real History of Slavery" presents a jolting re-examination of that tragic institution and the narrow and distorted way it is too often seen today. The reasons for the venomous hatred of Jews, and of other groups like them in countries around the world, are explored in an essay that asks, "Are Jews Generic?" Misconceptions of German history in general, and of the Nazi era in particular, are also re-examined. So too are the inspiring achievements and painful tragedies of black education in the United States. "Black Rednecks and White Liberals" is the capstone of decades of outstanding research and writing on racial and cultural issues by Thomas Sowell.
about

Liberty Portal

Liberty Portal is a gateway for free markets and free thinking. We aggregate open-sourced content to promote and popularize important lessons from economics, philosophy, history and more.
suggested
Hans-Hermann Hoppe
Democracy The God That Failed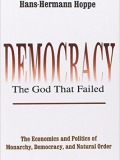 The core of this book is a systematic treatment of the historic transformation of the West from monarchy to democracy. Revisionist in nature, it reaches the conclusion that monarchy is a lesser evil than democracy, but outlines deficiencies in both. Its methodology is axiomatic-deductive, allowing the writer to derive economic and sociological theorems, and then apply them to interpret historical events.
A compelling chapter on time preference describes the progress of civilization as lowering time preferences as capital structure is built, and explains how the interaction between people can lower time all around, with interesting parallels to the Ricardian Law of Association. By focusing on this transformation, the author is able to interpret many historical phenomena, such as rising levels of crime, degeneration of standards of conduct and morality, and the growth of the mega-state. In underscoring the deficiencies of both monarchy and democracy, the author demonstrates how these systems are both inferior to a natural order based on private-property.
Hoppe deconstructs the classical liberal belief in the possibility of limited government and calls for an alignment of conservatism and libertarianism as natural allies with common goals. He defends the proper role of the production of defense as undertaken by insurance companies on a free market, and describes the emergence of private law among competing insurers. Having established a natural order as superior on utilitarian grounds, the author goes on to assess the prospects for achieving a natural order. Informed by his analysis of the deficiencies of social democracy, and armed with the social theory of legitimation, he forsees secession as the likely future of the US and Europe, resulting in a multitude of region and city-states. This book complements the author's previous work defending the ethics of private property and natural order. Democracy—The God that Failed will be of interest to scholars and students of history, political economy, and political philosophy.
Read more


Robert Murphy & Don Boudreaux
Choice: Cooperation, Enterprise, and Human Action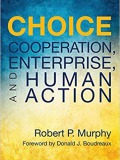 Human Action
—a treatise on laissez-faire capitalism by Ludwig von Mises—is a historically important and classic publication on economics, and yet it can be an intimidating work due to its length and formal style.
Choice: Cooperation, Enterprise, and Human Action
, however, skillfully relays the main insights from
Human Action
in a style that will resonate with modern readers. The book assumes no prior knowledge in economics or other fields, and, when necessary, it provides the historical and scholarly context necessary to explain the contribution Mises makes on a particular issue. To faithfully reproduce the material in
Human Action
, this work mirrors its basic structure, providing readers with an enjoyable and educational introduction to the life's work of one of history's most important economists.
Read more

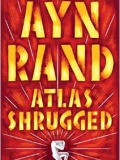 intellectual mystery story that integrates ethics, metaphysics, epistemology, politics, economics, and sex.
Set in a near-future U.S.A. whose economy is collapsing as a result of the mysterious disappearance of leading innovators and industrialists, this novel presents an astounding panorama of human life-from the productive genius who becomes a worthless playboy...to the great steel industrialist who does not know that he is working for his own destruction...to the philosopher who becomes a pirate...to the woman who runs a transcontinental railroad...to the lowest track worker in her train tunnels.
Peopled by larger-than-life heroes and villains, charged with towering questions of good and evil, Atlas Shrugged is a philosophical revolution told in the form of an action thriller.
Read more


support
If you like what we do and want to support us, then you are a fine humanitarian. Click the link below to find out more.
Support the liberty movement