Book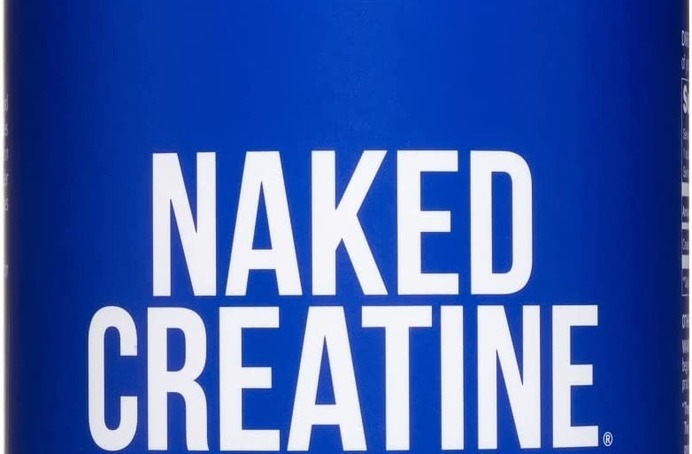 Pure Creatine Monohydrate
ONLY ONE INGREDIENT: 100% Pure Micronized Creatine Monohydrate. Certified Vegan, Non-GMO, Soy Free and Gluten Free.
HIGHEST QUALITY: Naked Creatine is the highest grade creatine monohydrate supplement available.
FAST DISSOLVING: Unlike other brands, Naked Creatine dissolves quickly in water or your juice of choice.
RAPID ABSORPTION: Pure creatine monohydrate allows for fast absorption which enhances gains, strength, and increases training capacity.
NO ADDITIVES: Made from pure monohydrate creatine with no artificial sweeteners, flavors or colors.
about

Liberty Portal

Liberty Portal is a gateway for free markets and free thinking. We aggregate open-sourced content to promote and popularize important lessons from economics, philosophy, history and more.
suggested
Tom Woods
33 Questions About American History You're Not Supposed to Ask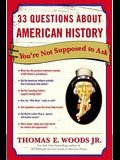 News flash:
The Indians didn't save the Pilgrims from starvation by teaching them to grow corn. The "Wild West" was more peaceful and a lot safer than most modern cities. And the biggest scandal of the Clinton years didn't involve an intern in a blue dress.
Surprised? Don't be. In America, where history is riddled with misrepresentations, misunderstandings, and flat-out lies about the people and events that have shaped the nation, there's the history you know and then there's the truth. In
33 Questions About American History You're Not Supposed to Ask
,
New York Times
bestselling author Thomas E. Woods Jr. reveals the tough questions about our nation's history that have long been buried because they're too politically incorrect to discuss, including:
Read more


FA Hayek
The Road To Serfdom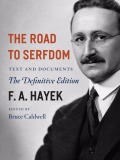 An unimpeachable classic work in political philosophy, intellectual and cultural history, and economics,
The Road to Serfdom
has inspired and infuriated politicians, scholars, and general readers for half a century. Originally published in 1944—when Eleanor Roosevelt supported the efforts of Stalin, and Albert Einstein subscribed lock, stock, and barrel to the socialist program—
The Road to Serfdom
was seen as heretical for its passionate warning against the dangers of state control over the means of production. For F. A. Hayek, the collectivist idea of empowering government with increasing economic control would lead not to a utopia but to the horrors of Nazi Germany and Fascist Italy.
First published by the University of Chicago Press on September 18, 1944,
The Road to Serfdom
garnered immediate, widespread attention. The first printing of 2,000 copies was exhausted instantly, and within six months more than 30,000 books were sold. In April 1945,
Reader's Digest
published a condensed version of the book, and soon thereafter the Book-of-the-Month Club distributed this edition to more than 600,000 readers. A perennial best seller, the book has sold 400,000 copies in the United States alone and has been translated into more than twenty languages, along the way becoming one of the most important and influential books of the century.
Read more


Jean-Louis Panné, Andrzej Paczkowski, Karel Bartosek, Jean-Louis Margolin, Nicolas Werth, Stéphane Courtois
The Black Book Of Communism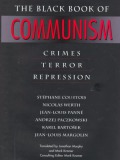 Already famous throughout Europe, this international bestseller plumbs recently opened archives in the former Soviet bloc to reveal the actual, practical accomplishments of Communism around the world: terror, torture, famine, mass deportations, and massacres. Astonishing in the sheer detail it amasses, the book is the first comprehensive attempt to catalogue and analyze the crimes of Communism over seventy years.
"Revolutions, like trees, must be judged by their fruit," Ignazio Silone wrote, and this is the standard the authors apply to the Communist experience―in the China of "the Great Helmsman," Kim Il Sung's Korea, Vietnam under "Uncle Ho" and Cuba under Castro, Ethiopia under Mengistu, Angola under Neto, and Afghanistan under Najibullah. The authors, all distinguished scholars based in Europe, document Communist crimes against humanity, but also crimes against national and universal culture, from Stalin's destruction of hundreds of churches in Moscow to Ceausescu's leveling of the historic heart of Bucharest to the widescale devastation visited on Chinese culture by Mao's Red Guards.
As the death toll mounts―as many as 25 million in the former Soviet Union, 65 million in China, 1.7 million in Cambodia, and on and on―the authors systematically show how and why, wherever the millenarian ideology of Communism was established, it quickly led to crime, terror, and repression. An extraordinary accounting, this book amply documents the unparalleled position and significance of Communism in the hierarchy of violence that is the history of the twentieth century.
Read more


support
If you like what we do and want to support us, then you are a fine humanitarian. Click the link below to find out more.
Support the liberty movement