Book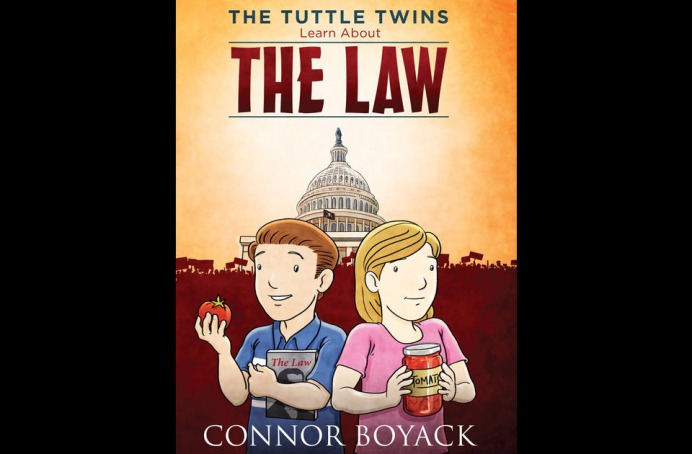 The Tuttle Twins Learn About The Law
Children are often taught that government protects our life, liberty, and property, but could it be true that some laws actually allow people to hurt us and take are things? Join Ethan and Emily Tuttle as they learn about property, pirates, and plunder. With the help of their neighbor Fred, the twins will need to figure out what they can do to stop the bad guys in the government. Frédéric Bastiat (1801-1850) was a French political economist and classical liberal who wrote The Law, upon which this book is based. Through fun illustrations and in engaging dialogue, young readers will be led to understand the principles of liberty and the proper role of government.
about

Liberty Portal

Liberty Portal is a gateway for free markets and free thinking. We aggregate open-sourced content to promote and popularize important lessons from economics, philosophy, history and more.
suggested
Christina Hoff Sommers
Who Stole Feminism?
Philosophy professor Christina Sommers has exposed a disturbing development: how a group of zealots, claiming to speak for all women, are promoting a dangerous new agenda that threatens our most cherished ideals and sets women against men in all spheres of life. In case after case, Sommers shows how these extremists have propped up their arguments with highly questionable but well-funded research, presenting inflammatory and often inaccurate information and stifling any semblance of free and open scrutiny. Trumpeted as orthodoxy, the resulting "findings" on everything from rape to domestic abuse to economic bias to the supposed crisis in girls' self-esteem perpetuate a view of women as victims of the "patriarchy". Moreover, these arguments and the supposed facts on which they are based have had enormous influence beyond the academy, where they have shaken the foundations of our educational, scientific, and legal institutions and have fostered resentment and alienation in our private lives. Despite its current dominance, Sommers maintains, such a breed of feminism is at odds with the real aspirations and values of most American women and undermines the cause of true equality. Who Stole Feminism? is a call to arms that will enrage or inspire, but cannot be ignored.
Read more


Ayn Rand
The Virtue Of Selfishness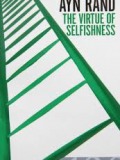 Ayn Rand here sets forth the moral principles of Objectivism, the philosophy that holds human life—the life proper to a rational being—as the standard of moral values and regards altruism as incompatible with man's nature, with the creative requirements of his survival, and with a free society.
Read more


Matt Ridley
The Evolution of Everything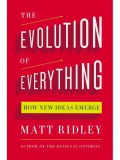 Human society evolves. Change in technology, language, morality, and society is incremental, inexorable, gradual, and spontaneous. It follows a narrative, going from one stage to the next, and it largely happens by trial and error—a version of natural selection. Much of the human world is the result of human action but not of human design: it emerges from the interactions of millions, not from the plans of a few.
Drawing on fascinating evidence from science, economics, history, politics, and philosophy, Matt Ridley demolishes conventional assumptions that the great events and trends of our day are dictated by those on high. On the contrary, our most important achievements develop from the bottom up. The Industrial Revolution, cell phones, the rise of Asia, and the Internet were never planned; they happened. Languages emerged and evolved by a form of natural selection, as did common law. Torture, racism, slavery, and pedophilia—all once widely regarded as acceptable—are now seen as immoral despite the
Read more


support
If you like what we do and want to support us, then you are a fine humanitarian. Click the link below to find out more.
Support the liberty movement