Book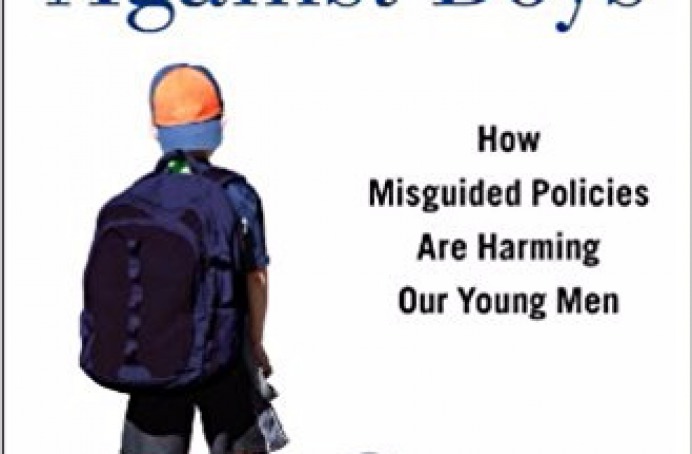 The War Against Boys
An updated and revised edition of the controversial classic--now more relevant than ever--argues that boys are the ones languishing socially and academically, resulting in staggering social and economic costs.
Girls and women were once second-class citizens in the nation's schools. Americans responded w ith concerted efforts to give girls and women the attention and assistance that was long overdue. Now, after two major waves of feminism and decades of policy reform, women have made massive strides in education. Today they outperform men in nearly every measure of social, academic, and vocational well-being.
Christina Hoff Sommers contends that it's time to take a hard look at present-day realities and recognize that boys need help. Called "provocative and controversial . . . impassioned and articulate" ("The Christian Science M"onitor), this edition of "The War Against Boys" offers a new preface and six radically revised chapters, plus updates on the current status of boys throughout the book.
Sommers argues that the problem of male underachievement is persistent and worsening. Among the new topics Sommers tackles: how the war against boys is harming our economic future, and how boy-averse trends such as the decline of recess and zero-tolerance disciplinary policies have turned our schools into hostile environments for boys. As our schools become more feelings-centered, risk-averse, competition-free, and sedentary, they move further and further from the characteristic needs of boys. She offers realistic, achievable solutions to these problems that include boy-friendly pedagogy, character and vocational education, and the choice of single-sex classrooms.
"The War Against Boys" is an incisive, rigorous, and heartfelt argument in favor of recognizing and confronting a new reality: boys are languishing in education and the price of continued neglect is economically and socially prohibitive.
about

Liberty Portal

Liberty Portal is a gateway for free markets and free thinking. We aggregate open-sourced content to promote and popularize important lessons from economics, philosophy, history and more.
suggested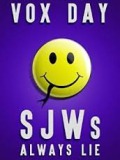 Social Justice Warriors have plagued mankind for more than 150 years, but only in the last 30 years has their ideology become dominant in the West. Having invaded one institution of the cultural high ground after another, from corporations and churches to video games and government, there is nowhere that remains entirely free of their intolerant thought and speech policing. Because the SJW agenda of diversity, tolerance, inclusiveness, and equality flies in the face of both science and observable reality, SJWs relentlessly work to prevent normal people from thinking or speaking in any manner that will violate their ever-mutating Narrative. They police science, philosophy, technology, and even history in order to maintain the pretense that their agenda remains inevitable in a modern world that contradicts it on a daily basis. The book is named after the First Law of SJW: SJWs always lie. SJWS ALWAYS LIE is a useful guide to understanding, anticipating, and surviving SJW attacks from the perspective of a man who has not only survived, but thrived, after experiencing multiple attempts by Social Justice Warriors to disqualify, discredit, and disemploy him in the same manner they have successfully attacked Nobel Laureates, technology CEOs, broadcasters, sports commentators, school principals, and policemen. It analyzes well-known SJW attacks as well as the two most successful examples of resistance to the SJW Narrative, #GamerGate and Sad Puppies. Written by Vox Day, Supreme Dark Lord of the Evil Legion of Evil and three-time Hugo nominee who is described as the most hated man in science fiction by Black Gate and The Wall Street Journal, SJWS ALWAYS LIE is a powerful weapon in the cultural war against the thought police.
Read more


Christina Hoff Sommers
Who Stole Feminism?
Philosophy professor Christina Sommers has exposed a disturbing development: how a group of zealots, claiming to speak for all women, are promoting a dangerous new agenda that threatens our most cherished ideals and sets women against men in all spheres of life. In case after case, Sommers shows how these extremists have propped up their arguments with highly questionable but well-funded research, presenting inflammatory and often inaccurate information and stifling any semblance of free and open scrutiny. Trumpeted as orthodoxy, the resulting "findings" on everything from rape to domestic abuse to economic bias to the supposed crisis in girls' self-esteem perpetuate a view of women as victims of the "patriarchy". Moreover, these arguments and the supposed facts on which they are based have had enormous influence beyond the academy, where they have shaken the foundations of our educational, scientific, and legal institutions and have fostered resentment and alienation in our private lives. Despite its current dominance, Sommers maintains, such a breed of feminism is at odds with the real aspirations and values of most American women and undermines the cause of true equality. Who Stole Feminism? is a call to arms that will enrage or inspire, but cannot be ignored.
Read more

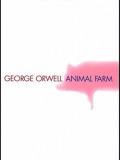 George Orwell's timeless and timely allegorical novel—a scathing satire on a downtrodden society's blind march towards totalitarianism.


"All animals are equal, but some animals are more equal than others."
A farm is taken over by its overworked, mistreated animals. With flaming idealism and stirring slogans, they set out to create a paradise of progress, justice, and equality. Thus the stage is set for one of the most telling satiric fables ever penned—a razor-edged fairy tale for grown-ups that records the evolution from revolution against tyranny to a totalitarianism just as terrible.
When
Animal Farm
was first published, Stalinist Russia was seen as its target. Today it is devastatingly clear that wherever and whenever freedom is attacked, under whatever banner, the cutting clarity and savage comedy of George Orwell's masterpiece have a meaning and message still ferociously fresh.
Read more


support
If you like what we do and want to support us, then you are a fine humanitarian. Click the link below to find out more.
Support the liberty movement