Book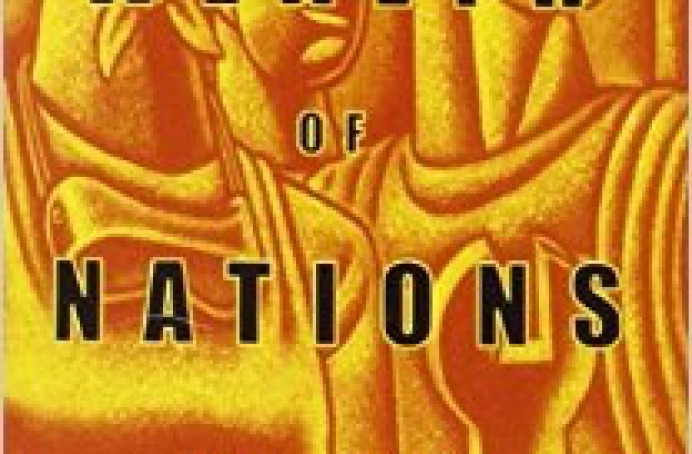 The Wealth Of Nations
It is symbolic that Adam Smith's masterpiece of economic analysis,
The Wealth of Nations
, was first published in 1776, the same year as the
Declaration of Independence.
In his book, Smith fervently extolled the simple yet enlightened notion that individuals are fully capable of setting and regulating prices for their own goods and services. He argued passionately in favor of free trade, yet stood up for the little guy.
The Wealth of Nations
provided the first--and still the most eloquent--integrated description of the workings of a market economy.
The result of Smith's efforts is a witty, highly readable work of genius filled with prescient theories that form the basis of a thriving capitalist system. This unabridged edition offers the modern reader a fresh look at a timeless and seminal work that revolutionized the way governments and individuals view the creation and dispersion of wealth--and that continues to influence our economy right up to the present day.
about

Liberty Portal

Liberty Portal is a gateway for free markets and free thinking. We aggregate open-sourced content to promote and popularize important lessons from economics, philosophy, history and more.
suggested
Christina Hoff Sommers
Who Stole Feminism?
Philosophy professor Christina Sommers has exposed a disturbing development: how a group of zealots, claiming to speak for all women, are promoting a dangerous new agenda that threatens our most cherished ideals and sets women against men in all spheres of life. In case after case, Sommers shows how these extremists have propped up their arguments with highly questionable but well-funded research, presenting inflammatory and often inaccurate information and stifling any semblance of free and open scrutiny. Trumpeted as orthodoxy, the resulting "findings" on everything from rape to domestic abuse to economic bias to the supposed crisis in girls' self-esteem perpetuate a view of women as victims of the "patriarchy". Moreover, these arguments and the supposed facts on which they are based have had enormous influence beyond the academy, where they have shaken the foundations of our educational, scientific, and legal institutions and have fostered resentment and alienation in our private lives. Despite its current dominance, Sommers maintains, such a breed of feminism is at odds with the real aspirations and values of most American women and undermines the cause of true equality. Who Stole Feminism? is a call to arms that will enrage or inspire, but cannot be ignored.
Read more


Ayn Rand
The Virtue Of Selfishness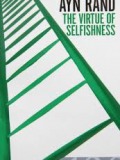 Ayn Rand here sets forth the moral principles of Objectivism, the philosophy that holds human life—the life proper to a rational being—as the standard of moral values and regards altruism as incompatible with man's nature, with the creative requirements of his survival, and with a free society.
Read more


Jean-Louis Panné, Andrzej Paczkowski, Karel Bartosek, Jean-Louis Margolin, Nicolas Werth, Stéphane Courtois
The Black Book Of Communism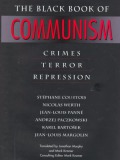 Already famous throughout Europe, this international bestseller plumbs recently opened archives in the former Soviet bloc to reveal the actual, practical accomplishments of Communism around the world: terror, torture, famine, mass deportations, and massacres. Astonishing in the sheer detail it amasses, the book is the first comprehensive attempt to catalogue and analyze the crimes of Communism over seventy years.
"Revolutions, like trees, must be judged by their fruit," Ignazio Silone wrote, and this is the standard the authors apply to the Communist experience―in the China of "the Great Helmsman," Kim Il Sung's Korea, Vietnam under "Uncle Ho" and Cuba under Castro, Ethiopia under Mengistu, Angola under Neto, and Afghanistan under Najibullah. The authors, all distinguished scholars based in Europe, document Communist crimes against humanity, but also crimes against national and universal culture, from Stalin's destruction of hundreds of churches in Moscow to Ceausescu's leveling of the historic heart of Bucharest to the widescale devastation visited on Chinese culture by Mao's Red Guards.
As the death toll mounts―as many as 25 million in the former Soviet Union, 65 million in China, 1.7 million in Cambodia, and on and on―the authors systematically show how and why, wherever the millenarian ideology of Communism was established, it quickly led to crime, terror, and repression. An extraordinary accounting, this book amply documents the unparalleled position and significance of Communism in the hierarchy of violence that is the history of the twentieth century.
Read more


support
If you like what we do and want to support us, then you are a fine humanitarian. Click the link below to find out more.
Support the liberty movement