Book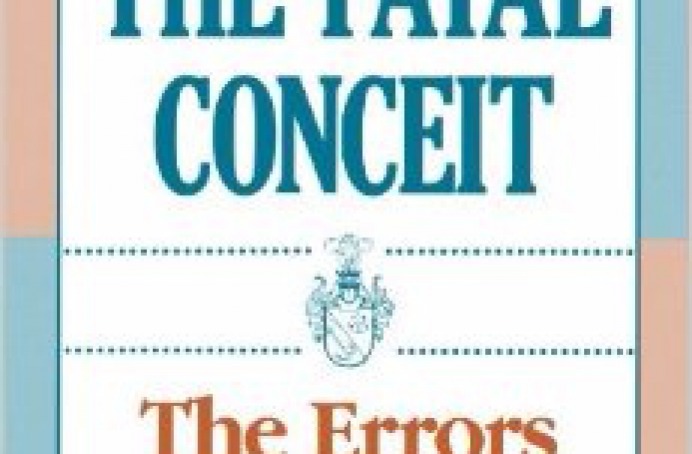 The Fatal Conceit: The Errors Of Socialism
Hayek gives the main arguments for the free-market case and presents his manifesto on the "errors of socialism." Hayek argues that socialism has, from its origins, been mistaken on factual, and even on logical, grounds and that its repeated failures in the many different practical applications of socialist ideas that this century has witnessed were the direct outcome of these errors. He labels as the "fatal conceit" the idea that "man is able to shape the world around him according to his wishes."
"The achievement of
The Fatal Conceit
is that it freshly shows why socialism must be refuted rather than merely dismissed—then refutes it again."—David R. Henderson,
Fortune
.
"Fascinating. . . . The energy and precision with which Mr. Hayek sweeps away his opposition is impressive."—Edward H. Crane,
Wall Street Journal
F. A. Hayek is considered a pioneer in monetary theory, the preeminent proponent of the libertarian philosophy, and the ideological mentor of the Reagan and Thatcher "revolutions."
about

Liberty Portal

Liberty Portal is a gateway for free markets and free thinking. We aggregate open-sourced content to promote and popularize important lessons from economics, philosophy, history and more.
suggested
Naked Nutrition
Pure Creatine Monohydrate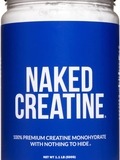 ONLY ONE INGREDIENT: 100% Pure Micronized Creatine Monohydrate. Certified Vegan, Non-GMO, Soy Free and Gluten Free.
HIGHEST QUALITY: Naked Creatine is the highest grade creatine monohydrate supplement available.
FAST DISSOLVING: Unlike other brands, Naked Creatine dissolves quickly in water or your juice of choice.
RAPID ABSORPTION: Pure creatine monohydrate allows for fast absorption which enhances gains, strength, and increases training capacity.
NO ADDITIVES: Made from pure monohydrate creatine with no artificial sweeteners, flavors or colors.
Read more


Alexis de Tocqueville
Democracy in America and Two Essays on America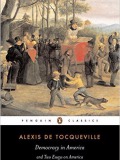 A contemporary study of the early American nation and its evolving democracy, from a French aristocrat and sociologist
In 1831 Alexis de Tocqueville, a young French aristocrat and ambitious civil servant, set out from post-revolutionary France on a journey across America that would take him 9 months and cover 7,000 miles. The result was
Democracy in America
, a subtle and prescient analysis of the life and institutions of 19th-century America. Tocqueville looked to the flourishing deomcratic system in America as a possible model for post-revolutionary France, believing that the egalitarian ideals it enshrined reflected the spirit of the age and even divine will. His study of the strengths and weaknesses of an evolving democratic society has been quoted by every American president since Eisenhower, and remains a key point of reference for any discussion of the American nation or the democratic system.
This new edition is the only one that contains all Tocqueville's writings on America, including the rarely-translated
Two Weeks in the Wilderness
, an account of Tocqueville's travels in Michigan among the Iroquois, and
Excursion to Lake Oneida
.
For more than seventy years, Penguin has been the leading publisher of classic literature in the English-speaking world. With more than 1,700 titles, Penguin Classics represents a global bookshelf of the best works throughout history and across genres and disciplines. Readers trust the series to provide authoritative texts enhanced by introductions and notes by distinguished scholars and contemporary authors, as well as up-to-date translations by award-winning translators.
Read more


Charles Murray
Human Accomplishment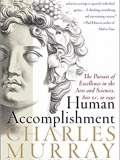 The heart of
Human Accomplishment
is a series of enthralling descriptive chapters: on the giants in the arts and what sets them apart from the merely great; on the differences between great achievement in the arts and in the sciences; on the meta-inventions, 14 crucial leaps in human capacity to create great art and science; and on the patterns and trajectories of accomplishment across time and geography.
Read more


support
If you like what we do and want to support us, then you are a fine humanitarian. Click the link below to find out more.
Support the liberty movement