Book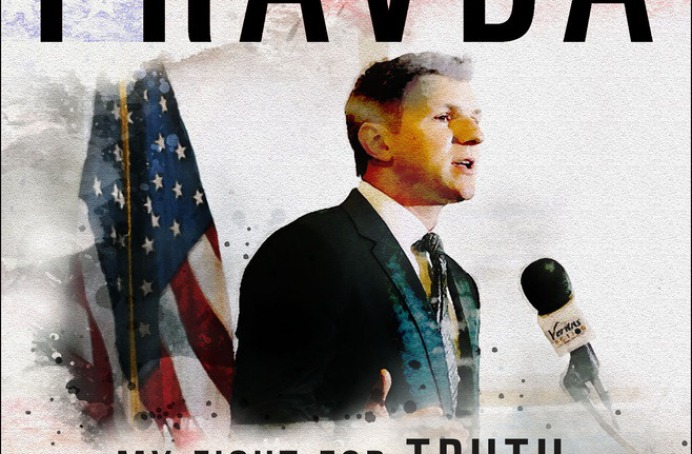 American Pravda: My Fight for Truth in the Era of Fake News
The one real difference between the American press and the Soviet state newspaper Pravda was that the Russian people knew they were being lied to. To expose the lies our media tell us today, controversial journalist James O'Keefe created Project Veritas, an independent news organization whose reporters go where traditional journalists dare not. Their investigative work–equal parts James Bond, Mike Wallace, and Saul Alinsky―has had a consistent and powerful impact on its targets.
In American Pravda, the reader is invited to go undercover with these intrepid journalists as they infiltrate political campaigns, unmask dishonest officials and expose voter fraud. A rollicking adventure story on one level, the book also serves as a treatise on modern media, arguing that establishment journalists have a vested interest in keeping the powerful comfortable and the people misinformed.
The book not only contests the false narratives frequently put forth by corporate media, it documents the consequences of telling the truth in a world that does not necessarily want to hear it. O'Keefe's enemies attack with lawsuits, smear campaigns, political prosecutions, and false charges in an effort to shut down Project Veritas. For O'Keefe, every one of these attacks is a sign of success.
American Pravda puts the myths and misconceptions surrounding O'Keefe's activities to rest and will make you rethink every word you hear and read in the so-called mainstream press.
about

Liberty Portal

Liberty Portal is a gateway for free markets and free thinking. We aggregate open-sourced content to promote and popularize important lessons from economics, philosophy, history and more.
suggested
Henry Hazlitt
Economics In One Lesson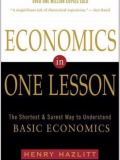 A million copy seller, Henry Hazlitt's classic primer is an essential guide to the basics of economic theory. A fundamental influence on modern libertarianism, Hazlitt defends capitalism and the free market from economic myths that persist to this day.
Considered among the leading economic thinkers of the "Austrian School," which includes Carl Menger, Ludwig von Mises, Friedrich (F.A.) Hayek, and others, Henry Hazlitt (1894-1993), was a libertarian philosopher, an economist, and a journalist. He was the founding vice-president of the Foundation for Economic Education and an early editor of
The Freeman
magazine, an influential libertarian publication. Hazlitt wrote
Economics in One Lesson
, his seminal work, in 1946. Concise and instructive, it is also deceptively prescient and far-reaching in its efforts to dissemble economic fallacies that are so prevalent they have almost become a new orthodoxy.
Many current economic commentators across the political spectrum have credited Hazlitt with foreseeing the collapse of the global economy which occurred more than 50 years after the initial publication of
Economics in One Lesson
. Hazlitt's focus on non-governmental solutions, strong — and strongly reasoned — anti-deficit position, and general emphasis on free markets, economic liberty of individuals, and the dangers of government intervention make
Economics in One Lesson
, every bit as relevant and valuable today as it has been since publication.
Read more


Darrell Huff
How to Lie with Statistics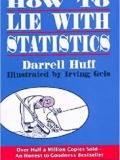 Darrell Huff runs the gamut of every popularly used type of statistic, probes such things as the sample study, the tabulation method, the interview technique, or the way the results are derived from the figures, and points up the countless number of dodges which are used to full rather than to inform.
Read more

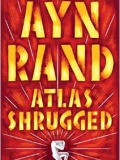 intellectual mystery story that integrates ethics, metaphysics, epistemology, politics, economics, and sex.
Set in a near-future U.S.A. whose economy is collapsing as a result of the mysterious disappearance of leading innovators and industrialists, this novel presents an astounding panorama of human life-from the productive genius who becomes a worthless playboy...to the great steel industrialist who does not know that he is working for his own destruction...to the philosopher who becomes a pirate...to the woman who runs a transcontinental railroad...to the lowest track worker in her train tunnels.
Peopled by larger-than-life heroes and villains, charged with towering questions of good and evil, Atlas Shrugged is a philosophical revolution told in the form of an action thriller.
Read more


support
If you like what we do and want to support us, then you are a fine humanitarian. Click the link below to find out more.
Support the liberty movement