Book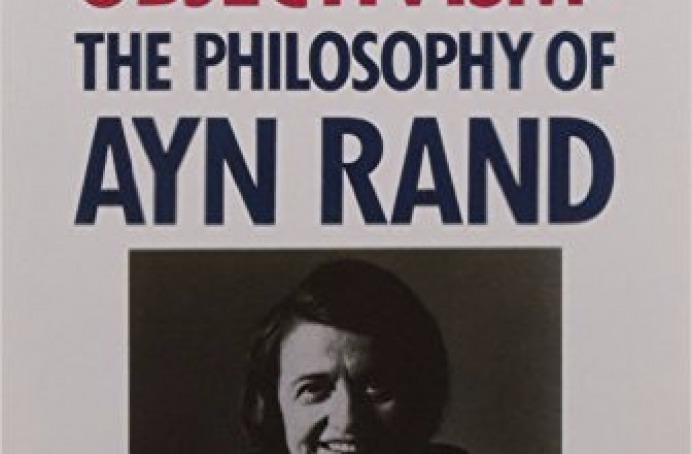 Objectivism: The Philosophy of Ayn Rand
THE 25TH ANNIVERSARY EDITION—The definitive statement of Ayn Rand's philosophy as interpreted by her best student and chosen heir.
This brilliantly conceived and organized book is Dr. Leonard Peikoff's classic text on the abstract principles and practical applications of Objectivism, based on his lecture series "The Philosophy of Objectivism." Ayn Rand said of these lectures: "Until or unless I write a comprehensive treatise on my philosophy, Dr. Peikoff's course is the only
authorized
presentation of the entire theoretical structure of Objectivism—that is, the only one that I know of my knowledge to be fully accurate."
In
Objectivism
, Peikoff covers every philosophic topic that Rand regarded as important—from certainty to money, from logic to art, from measurement to sex. Drawn from Rand's published works as well as in-depth conversations between her and Peikoff, these chapters illuminate Objectivism—and its creator—with startling clarity. With
Objectivism,
the millions of readers who have been transformed by
Atlas Shrugged
and
The Fountainhead
will discover the full philosophical system underlying Ayn Rand's work.
about

Liberty Portal

Liberty Portal is a gateway for free markets and free thinking. We aggregate open-sourced content to promote and popularize important lessons from economics, philosophy, history and more.
suggested
David Stockman
The Great Deformation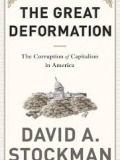 The Great Deformation
is a searing look at Washington's craven response to the recent myriad of financial crises and fiscal cliffs. It counters conventional wisdom with an eighty-year revisionist history of how the American state—especially the Federal Reserve—has fallen prey to the politics of crony capitalism and the ideologies of fiscal stimulus, monetary central planning, and financial bailouts. These forces have left the public sector teetering on the edge of political dysfunction and fiscal collapse and have caused America's private enterprise foundation to morph into a speculative casino that swindles the masses and enriches the few.
Defying right- and left-wing boxes, David Stockman provides a catalogue of corrupters and defenders of sound money, fiscal rectitude, and free markets. The former includes Franklin Roosevelt, who fathered crony capitalism; Richard Nixon, who destroyed national financial discipline and the Bretton Woods gold-backed dollar; Fed chairmen Greenspan and Bernanke, who fostered our present scourge of bubble finance and addiction to debt and speculation; George W. Bush, who repudiated fiscal rectitude and ballooned the warfare state via senseless wars; and Barack Obama, who revived failed Keynesian "borrow and spend" policies that have driven the national debt to perilous heights. By contrast, the book also traces a parade of statesmen who championed balanced budgets and financial market discipline including Carter Glass, Harry Truman, Dwight Eisenhower, Bill Simon, Paul Volcker, Bill Clinton, and Sheila Bair.
Stockman's analysis skewers Keynesian spenders and GOP tax-cutters alike, showing how they converged to bloat the welfare state, perpetuate the military-industrial complex, and deplete the revenue base—even as the Fed's massive money printing allowed politicians to enjoy "deficits without tears." But these policies have also fueled new financial bubbles and favored Wall Street with cheap money and rigged stock and bond markets, while crushing Main Street savers and punishing family budgets with soaring food and energy costs.
The Great Deformation
explains how we got here and why these warped, crony capitalist policies are an epochal threat to free market prosperity and American political democracy.
Read more


Joel Greene
The Immunity Code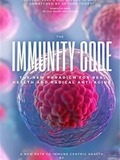 The immunity code represents a powerful paradigm shift to an immune centric approach aging and health, and how to slow it dramatically in easy, practical steps. A new era has arrived. It is an era where commonalities found in the physiology of the leanest, healthiest, and longest lived humans has been uncovered. The startling discovery is that many of these commonalities can be replicated by anyone, and quite easily. But the key is not found in fitness, or bodybuilding or weight loss, or anything we knew prior. The foundation is an immune centric approach to health and aging. The Immunity Code is simply a new paradigm and an entirely new way think about caring for the body.
Read more


Alex Epstein
The Moral Case For Fossil Fuels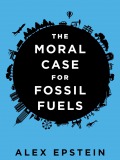 The Moral Case For Fossil Fuels provides need-to-know context for understanding issues related to energy and environmental concerns. This book is intellectually stimulating and enjoyably readable!
Read more


support
If you like what we do and want to support us, then you are a fine humanitarian. Click the link below to find out more.
Support the liberty movement