Book
Money Mania
Money Mania is a sweeping account of financial speculation and its consequences, from ancient Rome to the Meltdown of 2008. Acclaimed journalist and investor Bob Swarup tracks the history of speculative fevers caused by the appearance of new profitable investment opportunities; the new assets created and the increasing self-congratulatory euphoria that drives them to unsustainable highs, all fed by an illusion of insight and newly minted experts; the unexpected catalysts that eventually lead to panic; the inevitable crash as investors scramble to withdraw their funds from the original market and any other that might resemble it; and finally, the brevity of financial memory that allows us to repeat the cycle without ever critically evaluating the drivers of this endless cycle.
In short, it is the story of what makes us human.
about

Liberty Portal

Liberty Portal is a gateway for free markets and free thinking. We aggregate open-sourced content to promote and popularize important lessons from economics, philosophy, history and more.
suggested
David Friedman
The Machinery of Freedom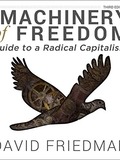 This book argues for a society organized by voluntary cooperation under institutions of private property and exchange with little, ultimately no, government. It describes how the most fundamental functions of government might be replaced by private institutions, with services such as protecting individual rights and settling disputes provided by private firms in a competitive market. It goes on to use the tools of economic analysis to attempt to show how such institutions could be expected to work, what sort of legal rules they would generate, and under what circumstances they would or would not be stable. The approach is consequentialist. The claim is that such a society would produce more attractive outcomes, judged by widely shared values, than alternatives, including the current institutions of the U.S. and similar societies.The second edition contained four sections, this third edition adds two more. One explores some of the ideas already raised in greater depth, including discussions of decentralized law enforcement in past legal systems, of rights seen not as a moral or legal category but as a description of human behavior, of a possible threat to the stability of the system not considered in the previous editions, and of ways in which a stateless society might defend itself from aggressive states. The final section introduces a number of new topics, including unschooling, the misuse of externality arguments in contexts such as population or global warming, and the implications of public key encryption and related online technologies.
Read more


Henry Hazlitt
Thinking As A Science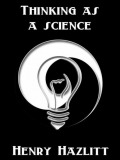 This book provides not only what one might expect, namely, instruction in clear, logical thinking, advice on pitfalls to avoid, information about errors of analogy and definition, and so on, but stands also as a guide for good reading and writing. Laying out a method of how to think effectively from problem to solution, Hazlitt gives us a way to save time, or rather, how not to waste it in fruitless and fallacious diversions.
Read more

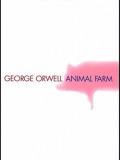 George Orwell's timeless and timely allegorical novel—a scathing satire on a downtrodden society's blind march towards totalitarianism.


"All animals are equal, but some animals are more equal than others."
A farm is taken over by its overworked, mistreated animals. With flaming idealism and stirring slogans, they set out to create a paradise of progress, justice, and equality. Thus the stage is set for one of the most telling satiric fables ever penned—a razor-edged fairy tale for grown-ups that records the evolution from revolution against tyranny to a totalitarianism just as terrible.
When
Animal Farm
was first published, Stalinist Russia was seen as its target. Today it is devastatingly clear that wherever and whenever freedom is attacked, under whatever banner, the cutting clarity and savage comedy of George Orwell's masterpiece have a meaning and message still ferociously fresh.
Read more


support
If you like what we do and want to support us, then you are a fine humanitarian. Click the link below to find out more.
Support the liberty movement