Book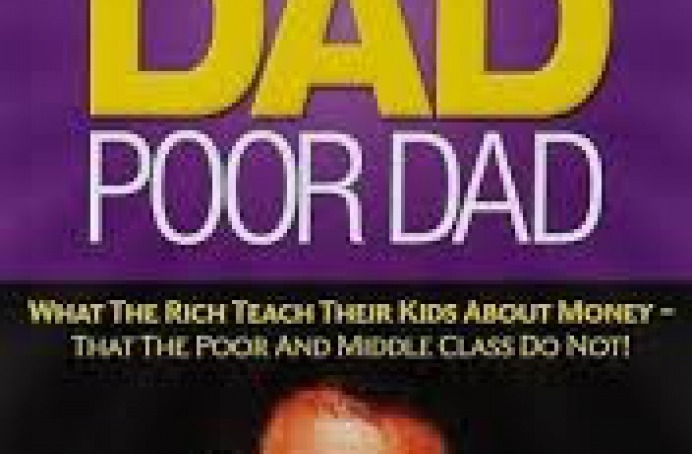 Rich Dad, Poor Dad
Rich Dad Poor Dad, the #1 Personal Finance book of all time, tells the story of Robert Kiyosaki and his two dads—his real father and the father of his best friend, his rich dad—and the ways in which both men shaped his thoughts about money and investing. The book explodes the myth that you need to earn a high income to be rich and explains the difference between working for money and having your money work for you.
about

Liberty Portal

Liberty Portal is a gateway for free markets and free thinking. We aggregate open-sourced content to promote and popularize important lessons from economics, philosophy, history and more.
suggested
Peter Schiff
How An Economy Grows And Why It Crashes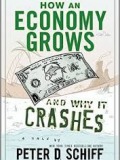 How an Economy Grows and Why it Crashes
uses illustration, humor, and accessible storytelling to explain complex topics of economic growth and monetary systems. In it, economic expert and bestselling author of Crash Proof, Peter Schiff teams up with his brother Andrew to apply their signature "take no prisoners" logic to expose the glaring fallacies that have become so ingrained in our country?s economic conversation.
Inspired by How an Economy Grows and Why It Doesn't? a previously published book by the Schiffs? father Irwin, a widely published economist and activist?How an Economy Grows and Why It Crashes incorporates the spirit of the original while tackling the latest economic issues.With wit and humor, the Schiffs explain the roots of economic growth, the uses of capital, the destructive nature of consumer credit, the source of inflation, the importance of trade, savings, and risk, and many other topical principles of economics.
The tales told here may appear simple of the surface, but they will leave you with a powerful understanding of How an Economy Grows and Why it Crashes.
Read more


Ludwig Von Mises
Human Action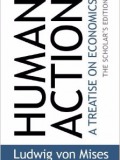 The great book first appeared in German in 1940 and then disappeared, only to reappear in English in 1949. It was a sensation, the largest and most scientific defense of human freedom ever published. And now, in 2010, the seemingly impossible has happened: Human Action, the masterwork of the ages, is in a pocketbook edition at a ridiculously low price.
History might record that this edition is the one that changed the world. Mises's fantastic and timeless treatise has never been in a more portable, giftable edition.
Just imagine: giving or receiving this gem, this treasure, as a stocking stuffer!
This is not a reduction. It is the full treatise from front to back, the mind-blowing explanation of the economics of freedom, right in the palm of your hand.
Stock up! We've prepared for mass distribution.
Read more

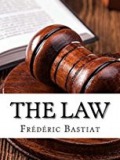 The Law, originally published as a pamphlet in 1850. It defines, through development, a just system of laws and then demonstrates how such law facilitates a free society. In The Law, he wrote that everyone has a right to protect "his person, his liberty, and his property". The State should be only a "substitution of a common force for individual forces" to defend this right. "Justice" (defense of one's life, liberty, property) has precise limits, but if government power extends further, into philanthropic endeavors, government becomes so limitless that it can grow endlessly. The resulting statism is "based on this triple hypothesis: the total inertness of mankind, the omnipotence of the law, and the infallibility of the legislator." The public then becomes socially-engineered by the legislator and must bend to the legislators' will "like the clay to the potter": "I do not dispute their right to invent social combinations, to advertise them, to advocate them, and to try them upon themselves, at their own expense and risk. But I do dispute their right to impose these plans upon us by law – by force – and to compel us to pay for them with our taxes". Bastiat posits that the law becomes perverted when it punishes one's right to self-defense (of his life, liberty, and property) in favor of another's right to "legalized plunder," which he defines as: "if the law takes from some persons what belongs to them, and gives it to other persons to whom it does not belong. See if the law benefits one citizen at the expense of another by doing what the citizen himself cannot do without committing a crime." Bastiat was thus against redistribution.
Read more


support
If you like what we do and want to support us, then you are a fine humanitarian. Click the link below to find out more.
Support the liberty movement