Book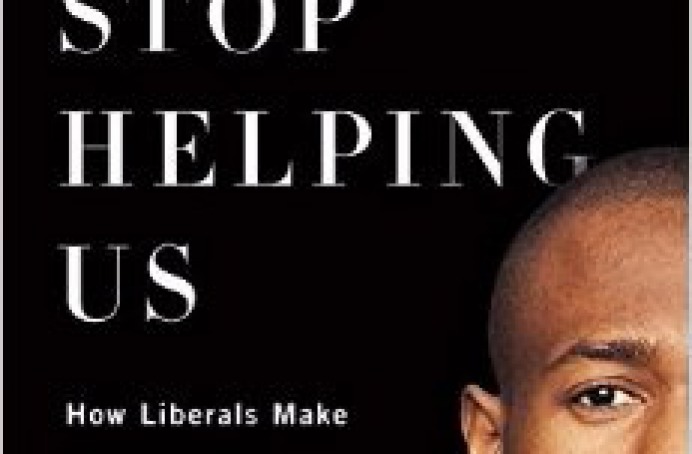 Please Stop Helping Us: How Liberals Make It Harder For Blacks To Succeed
Why is it that so many efforts by liberals to lift the black underclass not only fail, but often harm the intended beneficiaries?
In
Please Stop Helping Us
, Jason L. Riley examines how well-intentioned welfare programs are in fact holding black Americans back. Minimum-wage laws may lift earnings for people who are already employed, but they price a disproportionate number of blacks out of the labor force. Affirmative action in higher education is intended to address past discrimination, but the result is fewer black college graduates than would otherwise exist. And so it goes with everything from soft-on-crime laws, which make black neighborhoods more dangerous, to policies that limit school choice out of a mistaken belief that charter schools and voucher programs harm the traditional public schools that most low-income students attend.
In theory these efforts are intended to help the poor—and poor minorities in particular. In practice they become massive barriers to moving forward.
Please Stop Helping Us
lays bare these counterproductive results. People of goodwill want to see more black socioeconomic advancement, but in too many instances the current methods and approaches aren't working. Acknowledging this is an important first step.
about

Liberty Portal

Liberty Portal is a gateway for free markets and free thinking. We aggregate open-sourced content to promote and popularize important lessons from economics, philosophy, history and more.
suggested
Tom Woods
33 Questions About American History You're Not Supposed to Ask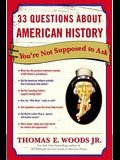 News flash:
The Indians didn't save the Pilgrims from starvation by teaching them to grow corn. The "Wild West" was more peaceful and a lot safer than most modern cities. And the biggest scandal of the Clinton years didn't involve an intern in a blue dress.
Surprised? Don't be. In America, where history is riddled with misrepresentations, misunderstandings, and flat-out lies about the people and events that have shaped the nation, there's the history you know and then there's the truth. In
33 Questions About American History You're Not Supposed to Ask
,
New York Times
bestselling author Thomas E. Woods Jr. reveals the tough questions about our nation's history that have long been buried because they're too politically incorrect to discuss, including:
Read more


Murray Rothbard
Anatomy Of The State
Murray Rothbard was known as the state's greatest living enemy, and this book is his most powerful statement on the topic. He explains what a state is and what it is not. He shows how it is an institution that violates all that we hold as honest and moral, and how it operates under a false cover. He shows how the state wrecks freedom, destroys civilization, and threatens all lives and property and social well being, all under the veneer of "good intentions."
Read more


Ludwig Von Mises
The Anti-Capitalistic Mentality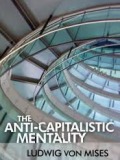 In 1954, after a lifetime of serious theoretical work in economic science, Mises turned his attention to one of the great puzzles of all time: discovering why the intellectuals hate capitalism. The result is this socio-psycho-cultural analysis informed by economic theory. Mises explores answers from a wide variety of angles, and discusses the nature of academic institutions, popular culture, and how vices like jealousy and envy affect theory. All play a role in preventing people from seeing the self-evident benefits of economic freedom relative to controls. His comments on the resentment of the intellectuals cut very deeply. Mises shrewdly teases the anti-capitalist bias out of contemporary fiction and popular culture generally. In the course of his narrative, he explains aspects of the market that have generally eluded even its defenders. For example, is it true that markets dumb down the culture, exalting trashy novels and movies over higher-brow fare? Mises points out that the tastes of the masses will always and everywhere be lower than those educated and cultivated to love higher culture. But, he says, the glory of capitalism is that it brings to every sector what it wants and needs, and more of it than any other system. So, yes, there will be more trash, but also more great work as well. It is a matter of availability: Under socialism, nothing is available. Under capitalism, choice seems nearly infinite. His is quite subtle in his analysis here and throughout. It's remarkable how his narrative applies in our time, even more than when it was written. The style of this volume is more casual than you will find elsewhere. In some sense, it is more thrilling for it. The reader senses that Mises has unleashed a lifetime of frustration here, and shined a very bright light on some dark corners of opinion. The contents of this volume include: I. The Social Characteristics of Capitalism and the Psychological Causes of Its Vilification 1. The Sovereign Consumer 2. The Urge for Economic Betterment 3. Status Society and Capitalism 4. The Resentment of Frustrated Ambition 5. The Resentment of the Intellectuals 6. The Anti-capitalistic Bias of American Intellectuals 7. The Resentment of the White-Collar Workers 8. The Resentment of "Cousins" 9. The Communism of Broadway and Hollywood 10. The Non-Economic Objections to Capitalism 11. Ant-Communism vs. Capitalism II. The Ordinary Man's Social Philosophy 1. Capitalism as it is and as it is Seen by the Common Man 2. The Anti-capitalistic Front III. Literature Under Capitalism 1. The Market for Literary Products 2. Success on the Book Market 3. Remarks about the Detective Stories 4. Freedom of the Press 5. The Bigotry of the Literati 6. The "Social" Novels and Plays
Read more


support
If you like what we do and want to support us, then you are a fine humanitarian. Click the link below to find out more.
Support the liberty movement