Book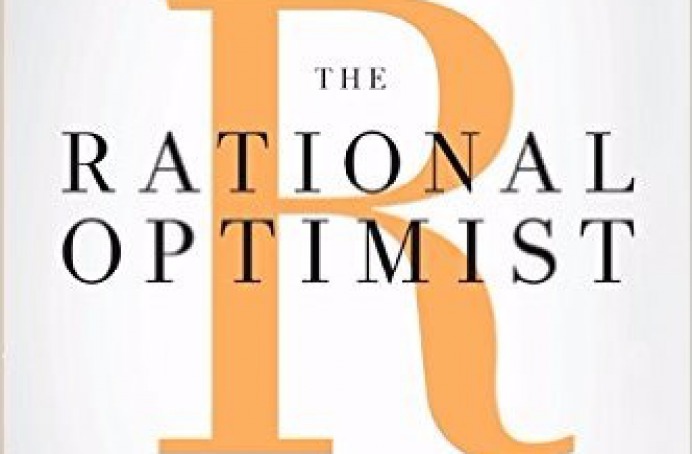 The Rational Optimist
"Ridley writes with panache, wit, and humor and displays remarkable ingenuity in finding ways to present complicated materials for the lay reader." — Los Angeles Times
In a bold and provocative interpretation of economic history, Matt Ridley, the New York Times-bestselling author of Genome and The Red Queen, makes the case for an economics of hope, arguing that the benefits of commerce, technology, innovation, and change—what Ridley calls cultural evolution—will inevitably increase human prosperity. Fans of the works of Jared Diamond (Guns, Germs, and Steel), Niall Ferguson (The Ascent of Money), and Thomas Friedman (The World Is Flat) will find much to ponder and enjoy in The Rational Optimist.
about

Liberty Portal

Liberty Portal is a gateway for free markets and free thinking. We aggregate open-sourced content to promote and popularize important lessons from economics, philosophy, history and more.
suggested
Jean-Louis Panné, Andrzej Paczkowski, Karel Bartosek, Jean-Louis Margolin, Nicolas Werth, Stéphane Courtois
The Black Book Of Communism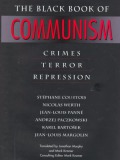 Already famous throughout Europe, this international bestseller plumbs recently opened archives in the former Soviet bloc to reveal the actual, practical accomplishments of Communism around the world: terror, torture, famine, mass deportations, and massacres. Astonishing in the sheer detail it amasses, the book is the first comprehensive attempt to catalogue and analyze the crimes of Communism over seventy years.
"Revolutions, like trees, must be judged by their fruit," Ignazio Silone wrote, and this is the standard the authors apply to the Communist experience―in the China of "the Great Helmsman," Kim Il Sung's Korea, Vietnam under "Uncle Ho" and Cuba under Castro, Ethiopia under Mengistu, Angola under Neto, and Afghanistan under Najibullah. The authors, all distinguished scholars based in Europe, document Communist crimes against humanity, but also crimes against national and universal culture, from Stalin's destruction of hundreds of churches in Moscow to Ceausescu's leveling of the historic heart of Bucharest to the widescale devastation visited on Chinese culture by Mao's Red Guards.
As the death toll mounts―as many as 25 million in the former Soviet Union, 65 million in China, 1.7 million in Cambodia, and on and on―the authors systematically show how and why, wherever the millenarian ideology of Communism was established, it quickly led to crime, terror, and repression. An extraordinary accounting, this book amply documents the unparalleled position and significance of Communism in the hierarchy of violence that is the history of the twentieth century.
Read more


Scott Adams
How to Fail at Almost Everything and Still Win Big: Kind of the Story of My Life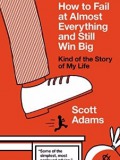 Blasting clichéd career advice, the contrarian pundit and creator of

Dilbert

recounts the humorous ups and downs of his career, revealing the outsized role of luck in our lives and how best to play the system.

Scott Adams has likely failed at more things than anyone you've ever met or anyone you've even heard of. So how did he go from hapless office worker and serial failure to the creator of

Dilbert

, one of the world's most famous syndicated comic strips, in just a few years? In

How to Fail at Almost Everything and Still Win Big

, Adams shares the game plan he's followed since he was a teen: invite failure in, embrace it, then pick its pocket.

No career guide can offer advice that works for everyone. As Adams explains, your best bet is to study the ways of others who made it big and try to glean some tricks and strategies that make sense for you. Adams pulls back the covers on his own unusual life and shares how he turned one failure after another—including his corporate career, his inventions, his investments, and his two restaurants—into something good and lasting. There's a lot to learn from his personal story, and a lot of entertainment along the way. Adams discovered some unlikely truths that helped to propel him forward. For instance:

• Goals are for losers. Systems are for winners.

• "Passion" is bull. What you need is personal energy.

• A combination of mediocre skills can make you surprisingly valuable.

• You can manage your odds in a way that makes you look lucky to others.

Adams hopes you can laugh at his failures while discovering some unique and helpful ideas on your own path to personal victory. As he writes: "This is a story of one person's unlikely success within the context of scores of embarrassing failures. Was my eventual success primarily a result of talent, luck, hard work, or an accidental just-right balance of each? All I know for sure is that I pursued a conscious strategy of managing my opportunities in a way that would make it easier for luck to find me."
Read more


Mike Cernovich
Gorilla Minset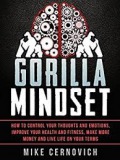 Gorilla Mindset was the most successful non-fiction book launch of 2015, immediately hitting best-seller lists. Rather than feed you lies and feel-good nonsense, Gorilla Mindset teaches you how to take control of your thoughts and emotions and live life on your terms. Mike Cernovich, author of Gorilla Mindset, has been read by millions of people. Although he wrote Gorilla Mindset with men in mind, many women are catching on, as they also want to live a more powerful life. In Gorilla Mindset you'll learn how to control your thoughts and emotions and will begin to live life on your terms.
Read more


support
If you like what we do and want to support us, then you are a fine humanitarian. Click the link below to find out more.
Support the liberty movement