Book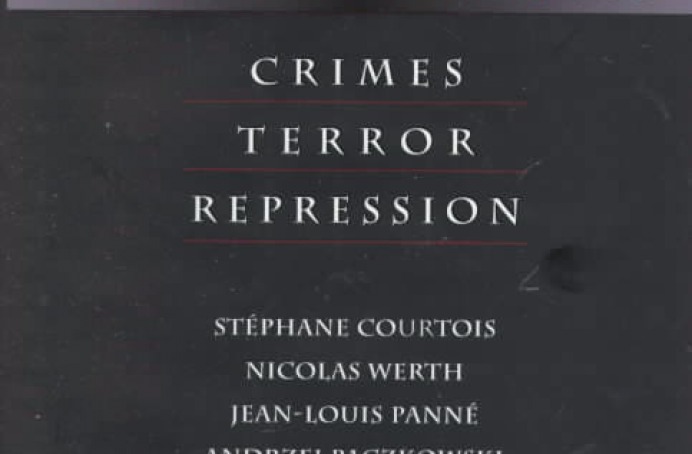 The Black Book Of Communism
Already famous throughout Europe, this international bestseller plumbs recently opened archives in the former Soviet bloc to reveal the actual, practical accomplishments of Communism around the world: terror, torture, famine, mass deportations, and massacres. Astonishing in the sheer detail it amasses, the book is the first comprehensive attempt to catalogue and analyze the crimes of Communism over seventy years.
"Revolutions, like trees, must be judged by their fruit," Ignazio Silone wrote, and this is the standard the authors apply to the Communist experience―in the China of "the Great Helmsman," Kim Il Sung's Korea, Vietnam under "Uncle Ho" and Cuba under Castro, Ethiopia under Mengistu, Angola under Neto, and Afghanistan under Najibullah. The authors, all distinguished scholars based in Europe, document Communist crimes against humanity, but also crimes against national and universal culture, from Stalin's destruction of hundreds of churches in Moscow to Ceausescu's leveling of the historic heart of Bucharest to the widescale devastation visited on Chinese culture by Mao's Red Guards.
As the death toll mounts―as many as 25 million in the former Soviet Union, 65 million in China, 1.7 million in Cambodia, and on and on―the authors systematically show how and why, wherever the millenarian ideology of Communism was established, it quickly led to crime, terror, and repression. An extraordinary accounting, this book amply documents the unparalleled position and significance of Communism in the hierarchy of violence that is the history of the twentieth century.
about

Liberty Portal

Liberty Portal is a gateway for free markets and free thinking. We aggregate open-sourced content to promote and popularize important lessons from economics, philosophy, history and more.
suggested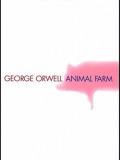 George Orwell's timeless and timely allegorical novel—a scathing satire on a downtrodden society's blind march towards totalitarianism.


"All animals are equal, but some animals are more equal than others."
A farm is taken over by its overworked, mistreated animals. With flaming idealism and stirring slogans, they set out to create a paradise of progress, justice, and equality. Thus the stage is set for one of the most telling satiric fables ever penned—a razor-edged fairy tale for grown-ups that records the evolution from revolution against tyranny to a totalitarianism just as terrible.
When
Animal Farm
was first published, Stalinist Russia was seen as its target. Today it is devastatingly clear that wherever and whenever freedom is attacked, under whatever banner, the cutting clarity and savage comedy of George Orwell's masterpiece have a meaning and message still ferociously fresh.
Read more


Tom Sowell
Black Rednecks and White Liberals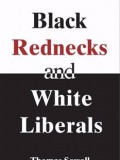 This explosive new book challenges many of the long-prevailing assumptions about blacks, about Jews, about Germans, about slavery, and about education. Plainly written, powerfully reasoned, and backed with a startling array of documented facts, Black Rednecks and White Liberals takes on not only the trendy intellectuals of our times but also such historic interpreters of American life as Alexis de Tocqueville and Frederick Law Olmsted. In a series of long essays, this book presents an in-depth look at key beliefs behind many mistaken and dangerous actions, policies, and trends. It presents eye-opening insights into the historical development of the ghetto culture that is today wrongly seen as a unique black identity--a culture cheered on toward self-destruction by white liberals who consider themselves "friends" of blacks. An essay titled "The Real History of Slavery" presents a jolting re-examination of that tragic institution and the narrow and distorted way it is too often seen today. The reasons for the venomous hatred of Jews, and of other groups like them in countries around the world, are explored in an essay that asks, "Are Jews Generic?" Misconceptions of German history in general, and of the Nazi era in particular, are also re-examined. So too are the inspiring achievements and painful tragedies of black education in the United States. "Black Rednecks and White Liberals" is the capstone of decades of outstanding research and writing on racial and cultural issues by Thomas Sowell.
Read more


Aristotle
Nicomachean Ethics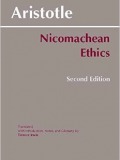 Building on the strengths of the first edition, the second edition of the Irwin
Nicomachean Ethics

features a revised translation (with little editorial intervention), expanded notes (including a summary of the argument of each chapter), an expanded Introduction, and a revised glossary.
Read more


support
If you like what we do and want to support us, then you are a fine humanitarian. Click the link below to find out more.
Support the liberty movement