Video
Feb 23, 2023
/ Scott Horton
Ep. 5850 - Bill Buppert: A Deep Dive into Irregular Warfare - 2/17/23
about

Liberty Portal

Liberty Portal is a gateway for free markets and free thinking. We aggregate open-sourced content to promote and popularize important lessons from economics, philosophy, history and more.
suggested
Oct 16, 2020
TAMPERING WITH REALITY: Facebook "Fact Check" cites USA Today hit piece on Veritas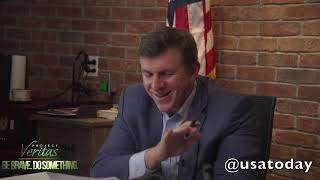 May 29, 2021
The Libertarian Take On China - Part Of The Problem #738
Jul 7, 2019
Tom Woods: An Overlooked Cost of the Military Industrial Complex
support
If you like what we do and want to support us, then you are a fine humanitarian. Click the link below to find out more.
Support the liberty movement