Book
The Politically Incorrect Guide To Capitalism
Most commonly accepted economic "facts" are wrong Here's the unvarnished, politically incorrect truth. The liberal media and propagandists masquerading as educators have filled the world--and deformed public policy--with politically correct errors about capitalism and economics in general. In The Politically Incorrect Guide(tm) to Capitalism, myth-busting professor Robert P. Murphy, a scholar and frequent speaker at the Ludwig von Mises Institute, cuts through all their nonsense, shattering liberal myths and fashionable socialist cliches to set the record straight. Murphy starts with a basic explanation of what capitalism really is, and then dives fearlessly into hot topics like:
* Outsourcing (why it's good for Americans) and zoning restrictions (why they're not)
* Why central planning has never worked and never will
* How prices operate in a free market (and why socialist schemes like rent control always backfire)
* How labor unions actually hurt workers more than they help them
* Why increasing the minimum wage is always a bad idea
* Why the free market is the best guard against racism
* How capitalism will save the environment--and why Communist countries were the most polluted on earth
* Raising taxes: why it is never "responsible"
* Why no genuine advocate for the downtrodden could endorse the dehumanizing Welfare State
* The single biggest myth underlying the public's support for government regulation of business
* Antitrust suits: usually filed by firms that lose in free competition
* How tariffs and other restrictions "protect" privileged workers but make other Americans poorer
* The IMF and World Bank: why they don't help poor countries
* Plus: Are you a capitalist pig? Take the quiz and find out! Breezy, witty, but always clear, precise, and elegantly reasoned, The Politically Incorrect Guide(tm) to Capitalism is a solid and entertaining guide to free market economics. With his twelve-step plan for understanding the free market, Murphy shows why conservatives should resist attempts to socialize America and fight spiritedly for the free market.
about

Liberty Portal

Liberty Portal is a gateway for free markets and free thinking. We aggregate open-sourced content to promote and popularize important lessons from economics, philosophy, history and more.
suggested
Charles Murray
Human Accomplishment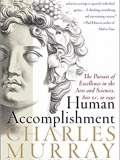 The heart of
Human Accomplishment
is a series of enthralling descriptive chapters: on the giants in the arts and what sets them apart from the merely great; on the differences between great achievement in the arts and in the sciences; on the meta-inventions, 14 crucial leaps in human capacity to create great art and science; and on the patterns and trajectories of accomplishment across time and geography.
Read more


Ludwig von Mises
Liberalism in the Classical Tradition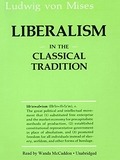 In 1927, classical liberalism, based on a belief in individualism, reason, capitalism, and free trade, was dying, when one of the 20th century's greatest social thinkers wrote this combative and convincing restatement. Nowhere are the key principles of Mises' philosophy better represented than in this timeless work.
Mises was a careful and logical theoretician who believed that ideas rule the world, and this especially comes to light in Liberalism.
"The ultimate outcome of the struggle" between liberalism and totalitarianism, say Mises, "will not be decided by arms, but by ideas. It is ideas that group men into fighting factions, that press the weapons into their hands, and that determine against whom and for whom the weapons shall be used. It is they alone, and not arms, that, in the last analysis, turn the scales."
Read more

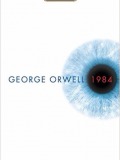 Written in 1948,

1984

was George Orwell's chilling prophecy about the future. And while 1984 has come and gone, his dystopian vision of a government that will do anything to control the narrative is timelier than ever...


"

The Party told you to reject the evidence of your eyes and ears. It was their final, most essential command.

"

Winston Smith toes the Party line, rewriting history to satisfy the demands of the Ministry of Truth. With each lie he writes, Winston grows to hate the Party that seeks power for its own sake and persecutes those who dare to commit thoughtcrimes. But as he starts to think for himself, Winston can't escape the fact that Big Brother is always watching...

A startling and haunting vision of the world,

1984

is so powerful that it is completely convincing from start to finish. No one can deny the influence of this novel, its hold on the imaginations of multiple generations of readers, or the resiliency of its admonitions—a legacy that seems only to grow with the passage of time.
Read more


support
If you like what we do and want to support us, then you are a fine humanitarian. Click the link below to find out more.
Support the liberty movement