Book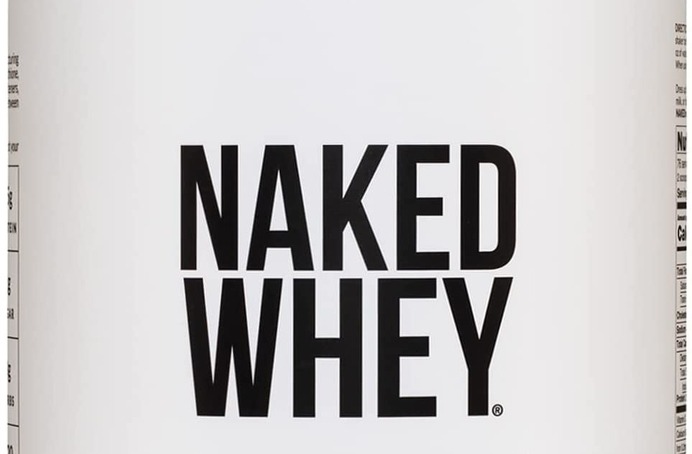 Naked Whey
ONLY ONE INGREDIENT: 100% Grass Fed Pure Whey Protein with zero additives. Naked Whey no artificial sweeteners, flavors, or colors and is GMO-Free, No rBGH or rBST, Soy Free and Gluten-Free.
ALL NATURAL WHEY: Our Grass Fed Whey is sourced from small dairy farms in California to bring you a non-denatured whey packed full of essential amino acids, clean protein and glutathione.
MAXIMUM NUTRITION: 25g of Protein, 2g of Sugar, 3g of Carbs, 120 Calories, and 5.9g of BCAAs (branched-chain amino acids) per serving.
COLD PROCESSED: Unlike most whey protein powders, Naked Whey is cold processed to ensure zero contamination from chemical detergents (no acid or bleach), synthetic additives, or heavy metals, and this maintains important naturally occurring growth factors.
THE PERFECT WORKOUT PARTNER: Create pre and post workout whey shakes, smoothies and recipes to take your muscle gains and recovery to new heights.
about

Liberty Portal

Liberty Portal is a gateway for free markets and free thinking. We aggregate open-sourced content to promote and popularize important lessons from economics, philosophy, history and more.
suggested
Stefan Molynuex
The Art Of The Argument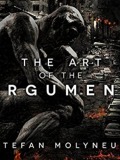 'The Art of the Argument' shocks the dying art of rational debate back to life, giving you the essential tools you need to fight the escalating sophistry, falsehoods and vicious personal attacks that have displaced intelligent conversations throughout the world. At a time when we need reasonable and empirical discussions more desperately than ever, 'The Art of the Argument' smashes through the brain-eating fogs of sophistry and mental manipulation, illuminating a path to benevolent power for all who wish to take it. Civilization is defined by our willingness and ability to use words instead of fists – in the absence of reason, violence rules. 'The Art of the Argument' gives you the intellectual ammunition – in one concentrated, entertaining and powerful package – to engage in truly productive, civilization-saving debates. Armed with this book, you will be empowered to speak truth to power, illuminate ignorance, shatter delusions and expose the dangerous sophists within your own life, and around the world.
Read more

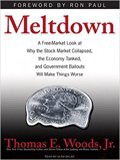 The excellently written Meltdown is the best introduction to Austrian Business Cycle theory and boom bust cycles from The Great Depression to the financial crash of 2008. Reading Tom Woods is essential.
Read more


Hans-Hermann Hoppe
Democracy The God That Failed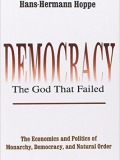 The core of this book is a systematic treatment of the historic transformation of the West from monarchy to democracy. Revisionist in nature, it reaches the conclusion that monarchy is a lesser evil than democracy, but outlines deficiencies in both. Its methodology is axiomatic-deductive, allowing the writer to derive economic and sociological theorems, and then apply them to interpret historical events.
A compelling chapter on time preference describes the progress of civilization as lowering time preferences as capital structure is built, and explains how the interaction between people can lower time all around, with interesting parallels to the Ricardian Law of Association. By focusing on this transformation, the author is able to interpret many historical phenomena, such as rising levels of crime, degeneration of standards of conduct and morality, and the growth of the mega-state. In underscoring the deficiencies of both monarchy and democracy, the author demonstrates how these systems are both inferior to a natural order based on private-property.
Hoppe deconstructs the classical liberal belief in the possibility of limited government and calls for an alignment of conservatism and libertarianism as natural allies with common goals. He defends the proper role of the production of defense as undertaken by insurance companies on a free market, and describes the emergence of private law among competing insurers. Having established a natural order as superior on utilitarian grounds, the author goes on to assess the prospects for achieving a natural order. Informed by his analysis of the deficiencies of social democracy, and armed with the social theory of legitimation, he forsees secession as the likely future of the US and Europe, resulting in a multitude of region and city-states. This book complements the author's previous work defending the ethics of private property and natural order. Democracy—The God that Failed will be of interest to scholars and students of history, political economy, and political philosophy.
Read more


support
If you like what we do and want to support us, then you are a fine humanitarian. Click the link below to find out more.
Support the liberty movement