Book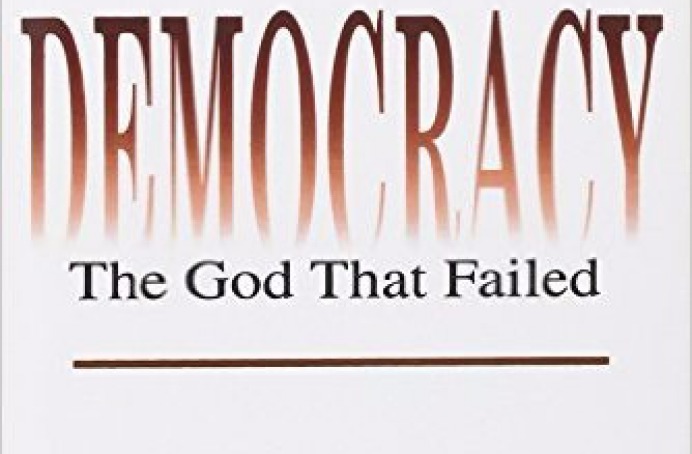 Democracy The God That Failed
The core of this book is a systematic treatment of the historic transformation of the West from monarchy to democracy. Revisionist in nature, it reaches the conclusion that monarchy is a lesser evil than democracy, but outlines deficiencies in both. Its methodology is axiomatic-deductive, allowing the writer to derive economic and sociological theorems, and then apply them to interpret historical events.
A compelling chapter on time preference describes the progress of civilization as lowering time preferences as capital structure is built, and explains how the interaction between people can lower time all around, with interesting parallels to the Ricardian Law of Association. By focusing on this transformation, the author is able to interpret many historical phenomena, such as rising levels of crime, degeneration of standards of conduct and morality, and the growth of the mega-state. In underscoring the deficiencies of both monarchy and democracy, the author demonstrates how these systems are both inferior to a natural order based on private-property.
Hoppe deconstructs the classical liberal belief in the possibility of limited government and calls for an alignment of conservatism and libertarianism as natural allies with common goals. He defends the proper role of the production of defense as undertaken by insurance companies on a free market, and describes the emergence of private law among competing insurers. Having established a natural order as superior on utilitarian grounds, the author goes on to assess the prospects for achieving a natural order. Informed by his analysis of the deficiencies of social democracy, and armed with the social theory of legitimation, he forsees secession as the likely future of the US and Europe, resulting in a multitude of region and city-states. This book complements the author's previous work defending the ethics of private property and natural order. Democracy—The God that Failed will be of interest to scholars and students of history, political economy, and political philosophy.
about

Liberty Portal

Liberty Portal is a gateway for free markets and free thinking. We aggregate open-sourced content to promote and popularize important lessons from economics, philosophy, history and more.
suggested
Doug McGuff & Robert Murphy
The Primal Prescription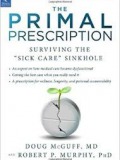 It's no secret that the U.S. health care system is in a state of disrepair, but the rabbit hole goes deeper than even the staunchest critics may realize. In Primal Prescription, authors Doug McGuff, MD and Robert P. Murphy, PhD, combine their expertise in economics and medicine to offer a shocking, disturbing, and ultimately enlightening view into America's health care system. You'll discover the real history of what went wrong with U.S. health care and insurance, and why current efforts to clean up the mess are only making things worse.
But far from leaving you feeling helpless at the dismal―and sometimes deadly―state of affairs,Primal Prescription equips you with both the knowledge to understand the health care conundrum and the tools for navigating your way out of it. McGuff and Murphy offer an evidence-based "game plan" for taking control of your own medical care, protecting yourself and your loved ones regardless of what the future holds for the rest of the nation.
Whether you're currently tangled in America's broken health care system or simply trying to avoid its clutches, Primal Prescription is a must-have resource for taking your health into your own hands.
(Doug McGuff, MD, and Robert Murphy, Ph.D)
Read more

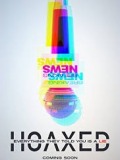 Also a major motion picture, Hoaxed explores how misinformation spreads online in conversations with several high profile guests and celebrities. Hoaxed is a collection of original essays - some snarky, some serious, and some gossipy - by Cernovich. Also included are long form interviews with high profile media figures.
Read more


Designs for Health
Vitamin D Supreme 5000 IU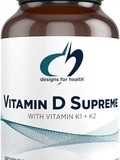 Upgrade Your Vitamin D K - Each small easy-swallow capsule features clinically relevant amounts of bioavailable vitamin d3 (5000 IU), combined with 2000 mcg of vitamin K1 and K2. GG is also included as a complementary bone and immune supportive compound.* (Note: This product has been reformulated to include more vitamin K and GG).
Read more


support
If you like what we do and want to support us, then you are a fine humanitarian. Click the link below to find out more.
Support the liberty movement