Book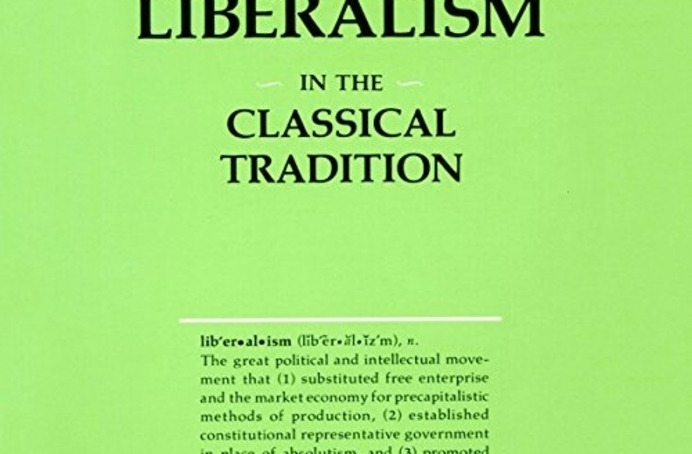 Liberalism in the Classical Tradition
In 1927, classical liberalism, based on a belief in individualism, reason, capitalism, and free trade, was dying, when one of the 20th century's greatest social thinkers wrote this combative and convincing restatement. Nowhere are the key principles of Mises' philosophy better represented than in this timeless work.
Mises was a careful and logical theoretician who believed that ideas rule the world, and this especially comes to light in Liberalism.
"The ultimate outcome of the struggle" between liberalism and totalitarianism, say Mises, "will not be decided by arms, but by ideas. It is ideas that group men into fighting factions, that press the weapons into their hands, and that determine against whom and for whom the weapons shall be used. It is they alone, and not arms, that, in the last analysis, turn the scales."
about

Liberty Portal

Liberty Portal is a gateway for free markets and free thinking. We aggregate open-sourced content to promote and popularize important lessons from economics, philosophy, history and more.
suggested
Jean-Louis Panné, Andrzej Paczkowski, Karel Bartosek, Jean-Louis Margolin, Nicolas Werth, Stéphane Courtois
The Black Book Of Communism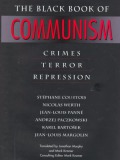 Already famous throughout Europe, this international bestseller plumbs recently opened archives in the former Soviet bloc to reveal the actual, practical accomplishments of Communism around the world: terror, torture, famine, mass deportations, and massacres. Astonishing in the sheer detail it amasses, the book is the first comprehensive attempt to catalogue and analyze the crimes of Communism over seventy years.
"Revolutions, like trees, must be judged by their fruit," Ignazio Silone wrote, and this is the standard the authors apply to the Communist experience―in the China of "the Great Helmsman," Kim Il Sung's Korea, Vietnam under "Uncle Ho" and Cuba under Castro, Ethiopia under Mengistu, Angola under Neto, and Afghanistan under Najibullah. The authors, all distinguished scholars based in Europe, document Communist crimes against humanity, but also crimes against national and universal culture, from Stalin's destruction of hundreds of churches in Moscow to Ceausescu's leveling of the historic heart of Bucharest to the widescale devastation visited on Chinese culture by Mao's Red Guards.
As the death toll mounts―as many as 25 million in the former Soviet Union, 65 million in China, 1.7 million in Cambodia, and on and on―the authors systematically show how and why, wherever the millenarian ideology of Communism was established, it quickly led to crime, terror, and repression. An extraordinary accounting, this book amply documents the unparalleled position and significance of Communism in the hierarchy of violence that is the history of the twentieth century.
Read more


Lysander Spooner
No Treason: The Constitution Of No Authority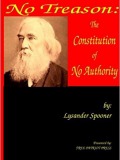 "But whether the Constitution really be one thing, or another, this much is certain --- that it has either authorized such a government as we have had, or has been powerless to prevent it. In either case, it is unfit to exist." Lysander Spooner
Read more


Matt Ridley
The Evolution of Everything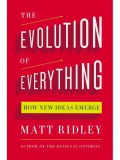 Human society evolves. Change in technology, language, morality, and society is incremental, inexorable, gradual, and spontaneous. It follows a narrative, going from one stage to the next, and it largely happens by trial and error—a version of natural selection. Much of the human world is the result of human action but not of human design: it emerges from the interactions of millions, not from the plans of a few.
Drawing on fascinating evidence from science, economics, history, politics, and philosophy, Matt Ridley demolishes conventional assumptions that the great events and trends of our day are dictated by those on high. On the contrary, our most important achievements develop from the bottom up. The Industrial Revolution, cell phones, the rise of Asia, and the Internet were never planned; they happened. Languages emerged and evolved by a form of natural selection, as did common law. Torture, racism, slavery, and pedophilia—all once widely regarded as acceptable—are now seen as immoral despite the
Read more


support
If you like what we do and want to support us, then you are a fine humanitarian. Click the link below to find out more.
Support the liberty movement