Book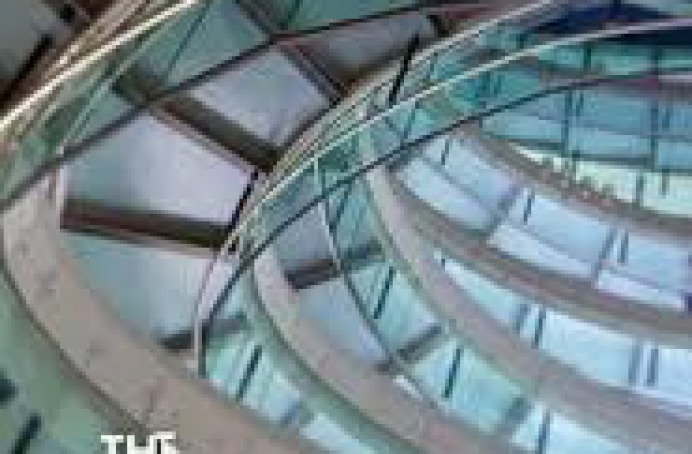 The Anti-Capitalistic Mentality
In 1954, after a lifetime of serious theoretical work in economic science, Mises turned his attention to one of the great puzzles of all time: discovering why the intellectuals hate capitalism. The result is this socio-psycho-cultural analysis informed by economic theory. Mises explores answers from a wide variety of angles, and discusses the nature of academic institutions, popular culture, and how vices like jealousy and envy affect theory. All play a role in preventing people from seeing the self-evident benefits of economic freedom relative to controls. His comments on the resentment of the intellectuals cut very deeply. Mises shrewdly teases the anti-capitalist bias out of contemporary fiction and popular culture generally. In the course of his narrative, he explains aspects of the market that have generally eluded even its defenders. For example, is it true that markets dumb down the culture, exalting trashy novels and movies over higher-brow fare? Mises points out that the tastes of the masses will always and everywhere be lower than those educated and cultivated to love higher culture. But, he says, the glory of capitalism is that it brings to every sector what it wants and needs, and more of it than any other system. So, yes, there will be more trash, but also more great work as well. It is a matter of availability: Under socialism, nothing is available. Under capitalism, choice seems nearly infinite. His is quite subtle in his analysis here and throughout. It's remarkable how his narrative applies in our time, even more than when it was written. The style of this volume is more casual than you will find elsewhere. In some sense, it is more thrilling for it. The reader senses that Mises has unleashed a lifetime of frustration here, and shined a very bright light on some dark corners of opinion. The contents of this volume include: I. The Social Characteristics of Capitalism and the Psychological Causes of Its Vilification 1. The Sovereign Consumer 2. The Urge for Economic Betterment 3. Status Society and Capitalism 4. The Resentment of Frustrated Ambition 5. The Resentment of the Intellectuals 6. The Anti-capitalistic Bias of American Intellectuals 7. The Resentment of the White-Collar Workers 8. The Resentment of "Cousins" 9. The Communism of Broadway and Hollywood 10. The Non-Economic Objections to Capitalism 11. Ant-Communism vs. Capitalism II. The Ordinary Man's Social Philosophy 1. Capitalism as it is and as it is Seen by the Common Man 2. The Anti-capitalistic Front III. Literature Under Capitalism 1. The Market for Literary Products 2. Success on the Book Market 3. Remarks about the Detective Stories 4. Freedom of the Press 5. The Bigotry of the Literati 6. The "Social" Novels and Plays
about

Liberty Portal

Liberty Portal is a gateway for free markets and free thinking. We aggregate open-sourced content to promote and popularize important lessons from economics, philosophy, history and more.
suggested
Stan Efferding
The Vertical Diet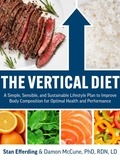 With so many diets and programs to choose from, finding the right nutritional path can be challenging. Many modern diets are rooted in misrepresented science, rely heavily on supplements, or are just simply not sustainable in the long term.

World's Strongest IFBB Pro Bodybuilder Stan Efferding and Dr. Damon McCune have partnered to bring you a program that sets the confusion aside and puts you on the path to weight loss, better performance, and overall better health, today. The Vertical Diet provides practical nutrition and lifestyle solutions that are simple, sensible, and sustainable.
Read more


Ludwig Von Mises
Human Action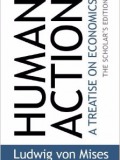 The great book first appeared in German in 1940 and then disappeared, only to reappear in English in 1949. It was a sensation, the largest and most scientific defense of human freedom ever published. And now, in 2010, the seemingly impossible has happened: Human Action, the masterwork of the ages, is in a pocketbook edition at a ridiculously low price.
History might record that this edition is the one that changed the world. Mises's fantastic and timeless treatise has never been in a more portable, giftable edition.
Just imagine: giving or receiving this gem, this treasure, as a stocking stuffer!
This is not a reduction. It is the full treatise from front to back, the mind-blowing explanation of the economics of freedom, right in the palm of your hand.
Stock up! We've prepared for mass distribution.
Read more


Murray Polner & Tom Woods
We Who Dared to Say No to War: American Antiwar Writing from 1812 to Now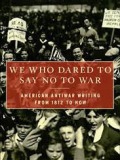 We Who Dared to Say No to War
uncovers some of the forgotten but compelling body of work from the American antiwar tradition—speeches, articles, poetry, book excerpts, political cartoons, and more—from people throughout our history who have opposed war. Beginning with the War of 1812, these selections cover every major American war up to the present and come from both the left and the right, from religious and secular viewpoints. There are many surprises, including a forgotten letter from a Christian theologian urging Confederate President Jefferson Davis to exempt Christians from the draft and a speech by Abraham Lincoln opposing the 1848 Mexican War. Among others, Daniel Webster, Mark Twain, Andrew Carnegie, Grover Cleveland, Eugene Debs, Robert Taft, Paul Craig Roberts, Patrick Buchanan, and Country Joe and the Fish make an appearance. This first-ever anthology of American antiwar writing offers the full range of the subject's richness and variety.
Read more


support
If you like what we do and want to support us, then you are a fine humanitarian. Click the link below to find out more.
Support the liberty movement