Book
Understanding Bitcoin
This free e-book from economist Bob Murphy and coauthor Silas Barta is an excellent introduction to the technical and economic aspects of Bitcoin and cryptocurrencies.
about

Liberty Portal

Liberty Portal is a gateway for free markets and free thinking. We aggregate open-sourced content to promote and popularize important lessons from economics, philosophy, history and more.
suggested
Ludwig von Mises
Liberalism in the Classical Tradition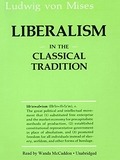 In 1927, classical liberalism, based on a belief in individualism, reason, capitalism, and free trade, was dying, when one of the 20th century's greatest social thinkers wrote this combative and convincing restatement. Nowhere are the key principles of Mises' philosophy better represented than in this timeless work.
Mises was a careful and logical theoretician who believed that ideas rule the world, and this especially comes to light in Liberalism.
"The ultimate outcome of the struggle" between liberalism and totalitarianism, say Mises, "will not be decided by arms, but by ideas. It is ideas that group men into fighting factions, that press the weapons into their hands, and that determine against whom and for whom the weapons shall be used. It is they alone, and not arms, that, in the last analysis, turn the scales."
Read more


Ludwig Von Mises
Human Action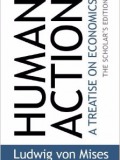 The great book first appeared in German in 1940 and then disappeared, only to reappear in English in 1949. It was a sensation, the largest and most scientific defense of human freedom ever published. And now, in 2010, the seemingly impossible has happened: Human Action, the masterwork of the ages, is in a pocketbook edition at a ridiculously low price.
History might record that this edition is the one that changed the world. Mises's fantastic and timeless treatise has never been in a more portable, giftable edition.
Just imagine: giving or receiving this gem, this treasure, as a stocking stuffer!
This is not a reduction. It is the full treatise from front to back, the mind-blowing explanation of the economics of freedom, right in the palm of your hand.
Stock up! We've prepared for mass distribution.
Read more


H.L. Mencken
Notes on Democracy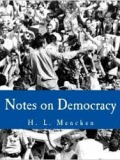 Even if you think you have read it all, this book will rattle you to the very core, for it causes a rethinking of the whole structure of the political system. But Mencken also shows that he is more than a cynic, contrary to his reputation. What shines through this treatise is a deep attachment to liberty and a search for some way to protect it from the attack of the mob, which he regards as liberty's greatest enemy.
If there really were a banned book list in the annals of American statescraft, this would surely be on it. It is not for the faint of heart. Read it, and pass it around, as a revolutionary act.
Read more


support
If you like what we do and want to support us, then you are a fine humanitarian. Click the link below to find out more.
Support the liberty movement