Book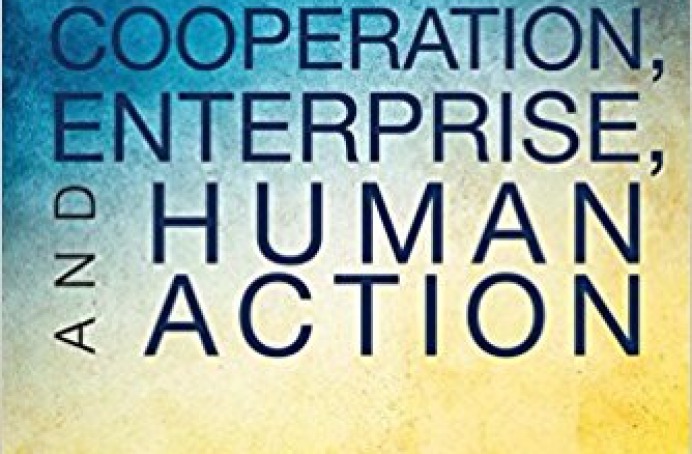 Choice: Cooperation, Enterprise, and Human Action
Human Action
—a treatise on laissez-faire capitalism by Ludwig von Mises—is a historically important and classic publication on economics, and yet it can be an intimidating work due to its length and formal style.
Choice: Cooperation, Enterprise, and Human Action
, however, skillfully relays the main insights from
Human Action
in a style that will resonate with modern readers. The book assumes no prior knowledge in economics or other fields, and, when necessary, it provides the historical and scholarly context necessary to explain the contribution Mises makes on a particular issue. To faithfully reproduce the material in
Human Action
, this work mirrors its basic structure, providing readers with an enjoyable and educational introduction to the life's work of one of history's most important economists.
about

Liberty Portal

Liberty Portal is a gateway for free markets and free thinking. We aggregate open-sourced content to promote and popularize important lessons from economics, philosophy, history and more.
suggested
Peter Schiff
How An Economy Grows And Why It Crashes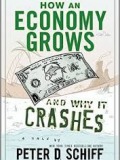 How an Economy Grows and Why it Crashes
uses illustration, humor, and accessible storytelling to explain complex topics of economic growth and monetary systems. In it, economic expert and bestselling author of Crash Proof, Peter Schiff teams up with his brother Andrew to apply their signature "take no prisoners" logic to expose the glaring fallacies that have become so ingrained in our country?s economic conversation.
Inspired by How an Economy Grows and Why It Doesn't? a previously published book by the Schiffs? father Irwin, a widely published economist and activist?How an Economy Grows and Why It Crashes incorporates the spirit of the original while tackling the latest economic issues.With wit and humor, the Schiffs explain the roots of economic growth, the uses of capital, the destructive nature of consumer credit, the source of inflation, the importance of trade, savings, and risk, and many other topical principles of economics.
The tales told here may appear simple of the surface, but they will leave you with a powerful understanding of How an Economy Grows and Why it Crashes.
Read more


Matt Kibbe
Don't Hurt People and Don't Take Their Stuff: A Libertarian Manifesto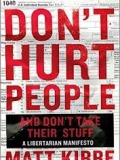 In this essential manifesto of the new libertarian movement, New York Times bestselling author and president of FreedomWorks Matt Kibbe makes a stand for individual liberty and shows us what we must do to preserve our freedom.
Don't Hurt People and Don't Take Their Stuff is a rational yet passionate argument that defends the principles upon which America was founded—principles shared by citizens across the political spectrum. The Constitution grants each American the right to self-determination, to be protected from others whose actions are destructive to their lives and property. Yet as Kibbe persuasively shows, the political and corporate establishment consolidates its power by infringing upon our independence—from taxes to regulations to spying—ultimately eroding the ideals, codified in law, that have made the United States unique in history.
Kibbe offers a surefire plan for reclaiming our inalienable rights and regaining control of our lives, grounded in six simple rules:
Don't hurt people:

Free people just want to be left alone, not hassled or harmed by someone else with an agenda or designs over their life and property.
Don't take people's stuff:

America's founders fought to ensure property rights and our individual right to the fruits of our labors.
Take responsibility:

Liberty takes responsibility. Don't sit around waiting for someone else to solve your problems.
Work for it:

For every action there is an equal reaction. Work hard and you'll be rewarded.
Mind your own business:

Free people live and let live.
Fight the power:

Thanks to the Internet and the decentralization of knowledge, there are more opportunities than ever to take a stand against corrupt authority.
Read more


Adam Smith
The Theory of Moral Sentiments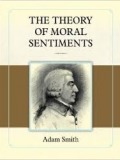 Man's moral nature is influenced by sentiment and sympathy. The human ability to sympathize forms the psychological basis of man's desire to adhere to natural moral laws. Adam Smith explores ideas about individual freedom and self-interest, conscience and virtue, and a classic work of moral philosophy that remains relevant.
Read more


support
If you like what we do and want to support us, then you are a fine humanitarian. Click the link below to find out more.
Support the liberty movement