Book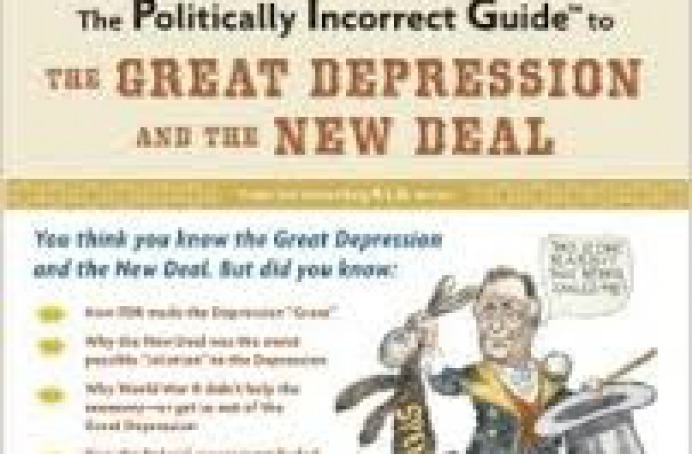 The Politically Incorrect Guide To The Great Depression And The New Deal
In this timely new P.I. Guide, Murphy reveals the stark truth: free market failure didn't cause the Great Depression and the New Deal didn't cure it. Shattering myths and politically correct lies, he tells why World War II didn't help the economy or get us out of the Great Depression; why it took FDR to make the Depression Great; and why Herbert Hoover was more like Obama and less like Bush than the liberal media would have you believe. Free-market believers and capitalists everywhere should have this on their bookshelf and in their briefcases.
about

Liberty Portal

Liberty Portal is a gateway for free markets and free thinking. We aggregate open-sourced content to promote and popularize important lessons from economics, philosophy, history and more.
suggested
Mark Skousen
A Viennese Waltz Down Wall Street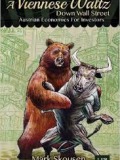 This book is written for investors but any liberty-minded reader should appreciate Dr. Skousen's excellent chapters covering the major contributors of the Austrian school of economics.
Read more


Frederic Delavier
Strength Training Anatomy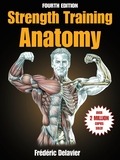 Over two million people have turned to Strength Training Anatomy for an inside look at how the body performs during exercise. Now with new exercises, stretches, and exercise variations, and with more of Frédéric Delavier's signature art, the fourth edition of this classic work sets the standard by which all other strength training resources will be judged.

No other resource combines the visual detail of top anatomy texts with expert strength training advice. Over 700 anatomical illustrations, including 90 new to this edition, depict 231 exercises and variations to reveal the primary muscles involved as well as all the relevant surrounding structures, including bones, ligaments, tendons, and connective tissue.
Read more


With a foreword by Ron Paul
This book is a relentless assault on the ideas of Krugman and on the Keynesian economics that would have the government direct the economy in order to maximize prosperity and prevent recessions.
In fact, the more they try to manage the economy the worse they make it - as during the housing bubble years when the Fed and the federal government colluded to gin up the housing market in order to keep the economy robust after 9/11. Oops.
Unfortunately for Krugman and his followers, Krugman is able to declare victory for Keynesianism only by citing highly selective data, by ignoring or misrepresenting his own predictions, or by misstating the views of his opponents. Krugman even claims to have predicted the housing bubble - after having called for the very policies that created it.
Economist Robert Murphy (PhD, NYU) has an uncanny ability to recall Krugman's columns and interviews and puts his command of this material to devastating use in this book. As Murphy shows, in no way can it be said that Keynesian analysis has won the day. To the contrary, the Austrian School - which has been critical of government intervention, particularly central banking - has been vindicated in episode after episode.
Topics include:
The Great Depression
Obamacare
Krugman's predictions
Monetary policy
Climate change
Financial "reform"
Employment and wages
The minimum wage
Business cycles
Stimulus
Listen to this book, and never lose a debate again.
Read more


support
If you like what we do and want to support us, then you are a fine humanitarian. Click the link below to find out more.
Support the liberty movement