Book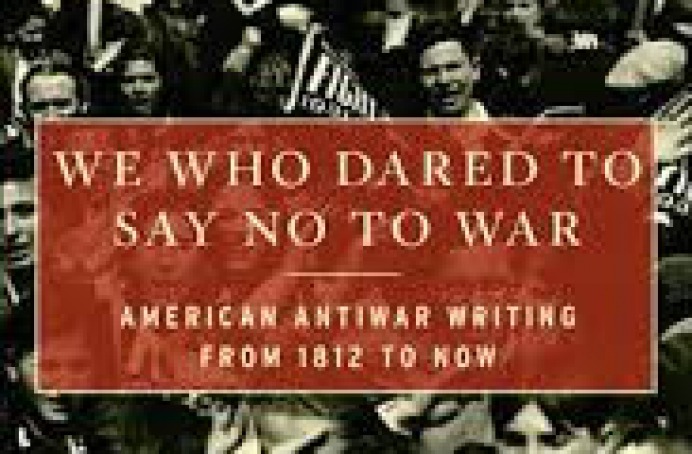 We Who Dared to Say No to War: American Antiwar Writing from 1812 to Now
We Who Dared to Say No to War
uncovers some of the forgotten but compelling body of work from the American antiwar tradition—speeches, articles, poetry, book excerpts, political cartoons, and more—from people throughout our history who have opposed war. Beginning with the War of 1812, these selections cover every major American war up to the present and come from both the left and the right, from religious and secular viewpoints. There are many surprises, including a forgotten letter from a Christian theologian urging Confederate President Jefferson Davis to exempt Christians from the draft and a speech by Abraham Lincoln opposing the 1848 Mexican War. Among others, Daniel Webster, Mark Twain, Andrew Carnegie, Grover Cleveland, Eugene Debs, Robert Taft, Paul Craig Roberts, Patrick Buchanan, and Country Joe and the Fish make an appearance. This first-ever anthology of American antiwar writing offers the full range of the subject's richness and variety.
about

Liberty Portal

Liberty Portal is a gateway for free markets and free thinking. We aggregate open-sourced content to promote and popularize important lessons from economics, philosophy, history and more.
suggested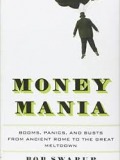 Money Mania is a sweeping account of financial speculation and its consequences, from ancient Rome to the Meltdown of 2008. Acclaimed journalist and investor Bob Swarup tracks the history of speculative fevers caused by the appearance of new profitable investment opportunities; the new assets created and the increasing self-congratulatory euphoria that drives them to unsustainable highs, all fed by an illusion of insight and newly minted experts; the unexpected catalysts that eventually lead to panic; the inevitable crash as investors scramble to withdraw their funds from the original market and any other that might resemble it; and finally, the brevity of financial memory that allows us to repeat the cycle without ever critically evaluating the drivers of this endless cycle.
In short, it is the story of what makes us human.
Read more


Designs for Health
Zinc Supreme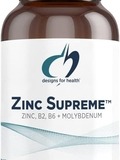 Support Immune Health - Zinc is essential for growth and physical development, and for the immune system. Most aspects of reproduction in both males and females require zinc.*
Unique Formula - Zinc Supreme contains Zinc, Molybdenum, Vitamin B-6, Riboflavin, Taurine and Malic Acid. *
Ideal Mineral Technology - Ideal chelates for optimal absorption, by Albion Advanced Nutrition, the leader in mineral technology. These minerals are combined with other nutrients like vitamins B6 and taurine to provide superior results.*
Higher Standards. Better Results - Designs for Health maintains a strict, no-compromises approach to quality raw material selection. We never cut corners with substandard ingredients. This product is Non-GMO, Gluten-Free, and Vegetarian-friendly.
Over 50,000 Doctors Agree - Designs for Health is the physician's choice for top quality professional strength supplements since 1989. Our "Science First" philosophy ensures our products are based on the most recent research and use the highest quality raw ingredients.
Read more


Robert Murphy & Don Boudreaux
Choice: Cooperation, Enterprise, and Human Action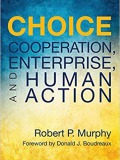 Human Action
—a treatise on laissez-faire capitalism by Ludwig von Mises—is a historically important and classic publication on economics, and yet it can be an intimidating work due to its length and formal style.
Choice: Cooperation, Enterprise, and Human Action
, however, skillfully relays the main insights from
Human Action
in a style that will resonate with modern readers. The book assumes no prior knowledge in economics or other fields, and, when necessary, it provides the historical and scholarly context necessary to explain the contribution Mises makes on a particular issue. To faithfully reproduce the material in
Human Action
, this work mirrors its basic structure, providing readers with an enjoyable and educational introduction to the life's work of one of history's most important economists.
Read more


support
If you like what we do and want to support us, then you are a fine humanitarian. Click the link below to find out more.
Support the liberty movement