Video
James O'Keefe is OUT | Removed by Project Veritas board
about

Liberty Portal

Liberty Portal is a gateway for free markets and free thinking. We aggregate open-sourced content to promote and popularize important lessons from economics, philosophy, history and more.
suggested
Sep 14, 2022
Taylor Lorenz MELTDOWN DESTROYING Her Career?
Sep 24, 2021
ASU Students MELT DOWN Over "Racist" 'Police Lives Matter' Sticker - Will & Amala LIVE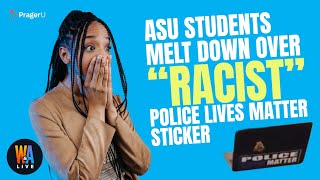 Sep 10, 2019
The Revolt Against Intelligence
support
If you like what we do and want to support us, then you are a fine humanitarian. Click the link below to find out more.
Support the liberty movement